Mumbai Police cancels event featuring Jignesh Mevani and Umar Khalid, imposes Section 149 around Mithibai College
Mumbai Police on Thursday denied permission for an event which was to be attended by Jignesh Mevani and Umar Khalid
The Mumbai Police on Thursday took several students in preventive custody following protests over the cancellation of an event to be attended by Gujarat Independent MLA Jignesh Mevani and JNU student leader Umar Khalid, reports said.
According to Asian Age, Mevani and Khalid were supposed to address students at the All India National Students Summit 2018 at Mithibai College Auditorium in Mumbai's Vile Parle.
Keeping the law and order situation in mind, the local administration also imposed Section 149 of the Indian Penal Code around the area to stop any unlawful gathering. Chhatra Bharati, the organiser of the event, had said that it will defy the police to go ahead with its scheduled programme.
Mumbai witnessed several incidents of violence on Wednesday following a Maharashtra Bandh called by Bharipa Bahujan Mahasangh president Prakash Ambedkar, the grandson of BR Ambedkar.
The police officials took the protesting students to the Goregaon and Juhu police station, CNN-News18 reported.
Chhatra Bharti is the student wing of a socio-political group called Lok Bharati. Apart from Mevani and Khalid, the event was also hosting student leaders like Richa Singh of Allahabad, Bedabrata Gogoi of Assam and Pradeep Narwal of Haryana, Asian Age reported.
Mevani and Khalid were recently in the news after Pune Police received a complaint against them for their "provocative" speeches at an event in Bhima-Koregaon on 31 December.
Mevani and Khalid had attended the "Elgar Parishad", an event organised to commemorate the 200th anniversary of the battle of Bhima-Koregaon, at Shaniwar Wada in the city on 31 December.
According to the complainants — Akshay Bikkad and Anand Dhond — Mevani and Khalid had made "provocative" comments at the event.
Bikkad and Dhond, both locals, approached the Deccan Gymkhana Police Station with an application and demanded the registration of a case against Mevani and Khalid for allegedly promoting enmity between different communities.
"Mevani provoked the people to come out on the streets and retaliate. Due to this statement, people took to the streets and tension gripped the city," according to the complaint.
Violence had erupted in Pune district on 1 January, when Dalit groups were celebrating the bicentenary of the Bhima-Koregaon battle in which the forces of the British East India Company defeated the Peshwa's army. In response to the violence in Bhima-Koregaon, Dalit leader Prakash Ambedkar and a host of Dalit parties had called for a Maharashtra-wide bandh on Wednesday.
With inputs from PTI
India
After being declined permission for a student convention in which Jignesh Mevani and Umar Khalid were to take part, the organisers will organise the talk online.
Photos
Dalit groups, which had called for a complete shutdown in the state in protest against the violent clashes that broke out during the Bhima Koregaon battle anniversary in Pune, called off the Maharashtra strike on Wednesday evening.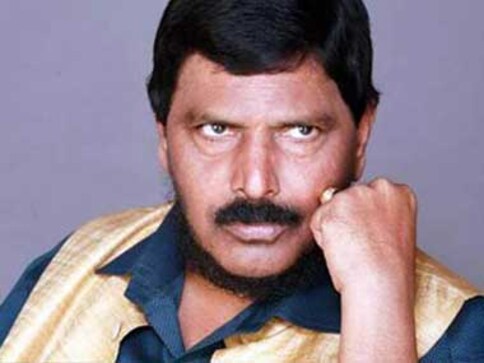 India
Ramdas Athawale, a prominent Dalit leader, said there was tension in the area even prior to the 200th anniversary of the Bhima-Koregaon battle on 1 January