Mumbai Police arrest Kamala mills director, fire brigade officer and hookah company owner fortnight after blaze
Mumbai Police arrested Kamala mills director Ravi Bhandari, Fire Brigade officer Patil and Nirvana hookah company owner Pandey in connection to the Kamala Mills fire
Mumbai Police arrested Kamala mills director Ravi Surajmal Bhandari, Fire Brigade officer Rajendra Baban Patil and Utkarsh Vinod Pande, the owner of the hookah company Nirvana, in connection to the Kamala Mills compound fire. The arrests were made over a fortnight after the Kamala Mills compound blaze, which claimed the lives of 14 people and injured another 55.
This action occurred after an inquiry report by the Mumbai municipal commissioner confirmed the theory that flying embers from hookah served illegally at Mojo's Bistro was the trigger for the fire. The report also proposed criminal action against the owner of the premises, owners of both the restaurants and concerned architects and interior decorators.
A preliminary report by the Mumbai fire brigade had also suggested that flying embers from hookah at Mojo's Bistro started the blaze.
Yug Pathak, one of the co-owners of Mojo's Bistro where the fire first erupted, surrendered to the Mumbai police on Tuesday and was formally arrested. Earlier, Yug Pathak, son of a retired DGP level IPS officer KK Pathak, who is Tuli's partner in the pub, was arrested.
The three owners of the 1Above pub — Kripesh Sanghavi, Jigar Sanghavi and Abhijit Mankar — where most of the 14 deaths took place, were also arrested on 10 January. Two managers of 1Above — Kevin Bawa and Lisbon Lopez — have also been arrested in the same case, taking the total number of arrests in relation to the fire to ten so far.
With inputs from agencies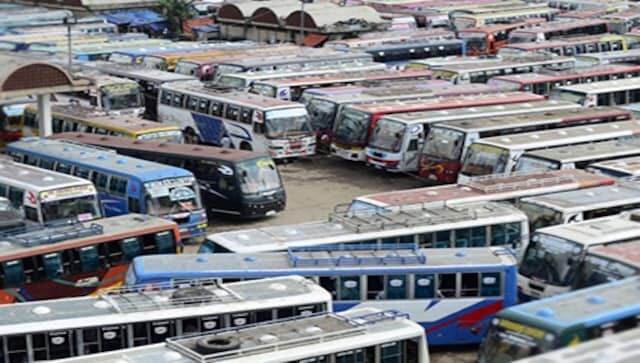 India
The agitation of employees, who are seeking merger of the cash-strapped corporation with the state government, has crippled the state-run bus services for a month now.
India
For decades, Indian liberals have controlled the levers of power. They have conditioned everyone to think in a certain way about who is important and who is not. While they have had to yield the levers of power, the mental conditioning is harder to get out of our heads
India
Such passengers will also undergo RT-PCR test on second, fourth and seventh day of their arrival, the authority said in its latest guidelines.