Mumbai: Minor assaulted by man while bystanders remain mute spectators; accused let out on bail
A minor girl was molested and assaulted by a group of men in Mumbai's Nehru Nagar, while bystanders turned a blind eye without intervening to help the victim.
A minor girl was assaulted by a man in Mumbai on 17 October, according to media reports. The bystanders did not come to the help of the girl and merely stood there looking.
#BREAKING - A minor girl was sexually assaulted in Mumbai's Nehru Nagar. Onlookers watched in silence. pic.twitter.com/qIHnwa6st9

— News18 (@CNNnews18) October 21, 2017
The incident, in which the girl suffered a fractured nose after repeatedly being hit for asking the accused and his friends not to indulge in loud arguments, was captured on CCTV.
According to a police official, the incident took place near SRA Building in Shramjeevi Nagar, Chembur at 7 pm, when the victim was going to her class with a friend at Adarsh Nagar in Thakkar Bappa Colony in Chembur.
"The accused hit her on the nose with a metal object, after which she collapsed on the ground, with her nose bleeding profusely," he said.
A case was registered under IPC Sections 324 and 506 at the Nehru Nagar Police station. According to CNN-News18, the accused,  identified as Imran Shahid Shaikh, was arrested and let out on bail. He was charged with assault because the girl's claim of being molested could not be verified.
Reacting to the worrisome incident, Congress leader Sanjay Jha said, "as someone who lives in Mumbai, this is so unlike the city. It is shocking and disturbing to me. Maybe we are witnessing the changing face of Mumbai. Something is significantly going wrong."
On the other hand, BJP spokesperson Shaina NC condemned the incident and also defended the BJP-led NDA government in Maharashtra.
"We have certain social responsibilities as a bystander. I am not absolving the administration of providing security. It is also a matter of mindset and that needs to change. However, Chief Minister Devendra Fadnavis has assured the women of Mumbai that the perpetrators will be caught and brought to justice," the fashion designer-cum-politician said.
Speaking to CNN-News18, Brinda Adige, a Bengaluru-based social activist, suggested that to tackle the problem of bystander apathy, a Karnataka-type "Good Samaritan Act" needs to be passed in the country.
With inputs from PTI
Entertainment
"I was too busy with work, did not know what Raj Kundra was up to," said the #ShilpaShetty's statement, which is a part of the 1,400-page charge sheet filed by the Mumbai Police
India
As per the preliminary report, the workers, who are in the age group of 21 to 49 years, were carrying out some work on the girder when it fell down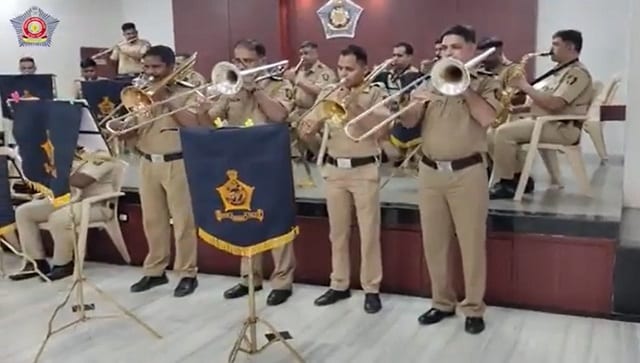 India
Mumbai Police has always been on top of social media trends and their Khaki Studio is no exception. It was recently in the news for their rendition of the James Bond theme track