Mumbai man dies after getting sucked into MRI machine at Nair Hospital; doctor, ward boy arrested
A 32-year-old salesman, Rajesh Maru, died after he was sucked into an MRI machine after he walked into the room with an oxygen cylinder at Mumbai's Nair Hospital on Saturday night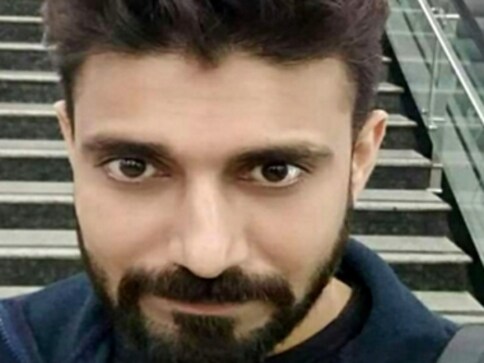 A 32-year-old salesman, Rajesh Maru, died after he was sucked into a Magnetic Resonance Imaging (MRI) machine when he walked into the room with an oxygen cylinder at Mumbai's Nair Hospital on Saturday night.
The man's family alleged that his death was caused due to medical negligence by hospital staff. Chief Minister Devendra Fadnavis announced a compensation of Rs 5 lakh for Maru's family.
#Mumbai: Family alleges that their 32-year-old relative died at Nair Hospital due to negligence by hospital staff last night after he was admitted inside MRI room with an oxygen tank; FIR registered against unknown persons under section 304, investigation on. pic.twitter.com/sxAUbsD7ft

— ANI (@ANI) January 28, 2018
The Mumbai Police have arrested a doctor and a ward boy and booked them under Section 304A of the Indian Penal Code (IPC) on Sunday, reported CNN-News18.
According to media reports, when Maru entered the MRI room, the metallic cylinder activated the MRI machine's magnetic force which sucked the victim into it, along with the cylinder. According to NDTV, his hand got stuck in the machine, following which ward boys pried his body out. He was rushed to the emergency room where he was declared dead within 10 minutes.
Harish Solanki, Maru's brother-in-law, alleged that a ward boy asked the victim to go inside with the cylinder. "When we told him that metallic things aren't allowed inside an MRI room, he said 'sab chalta hai, hamara roz ka kaam hai' (it's fine, we do it every day)," a Times Now report quoted Solanki as saying. He blamed the hospital for medical negligence.
The hospital, on its part, has sought to place the blame on the victim, claiming that he was instructed against carrying the cylinder inside the MRI room, as per a CNN-News18 report. However, it has suspended a doctor, a ward boy and a sweeper after the incident. The hospital's dean Dr Ramesh Bharmal has pointed to signboards asking people not to carry metal inside.
An FIR was filed in the matter with the Agripada police station, confirmed Deputy Police commissioner (zone 3), Virendra Mishra to DNA. Maru's body has been sent to JJ Hospital for post-mortem.
Politics
The Opposition has demanded the recall of Maharashtra governor Bhagat Singh Koshyari after he called Shivaji an 'icon of the olden days'. BJP's Sudhanshu Trivedi has also come under fire over the purported statement he made about the Maratha king on a Hindi TV channel
Politics
The state Assembly elections will be held in Gujarat in two phases on 1 and 5 December
Politics
A major controversy erupted a day after Koshyari called Chhatrapati Shivaji Maharaj an idol of "olden times" at a function in Aurangabad