Mudasir Rashid Parray killed in Hajin encounter: 15-year-old's death paints a grim picture of how the gun has gripped J&K's youth
In Kashmir's brutal war, the phenomenon of 'child soldiers' who sign up voluntarily to join militants and get killed in deadly gun battles is not new.
Hajin: It was a Friday, 31 August this year when 15-year-old Mudasir Rashid Parray told his mother he was going to play cricket with his friends in a nearby ground. For next 96 days, his mother, Fareeda Begum, would search for her son in every playground located in the vicinity of her home in Mir Mohalla of north Kashmir's Hajin.
"I roamed the streets like a hermit," Begam said outside her tin shed house on Friday afternoon as her younger daughter and a disabled son looked at her distraught face.
Every evening, she made rounds of the village, trodding its dark streets, narrow alleys and open rice fields but Mudasir was nowhere. The family said Mudasir was joined by Saqib Bilal Sheikh, 17, and both were last seen holding their willow bats. Mudasir was a student of Class 9 while Saqib was in Class 11.
The mystery was solved on 5 December when a picture of Mudasir appeared on Facebook. This time, he was not carrying a willow bat but an AK-47 in the left hand and a dagger in right. 'Ali' was written with green duct tape on the magazine of the assault rifle. Mudasir was not smiling like he always used to. He had chosen a different path.
"Till yesterday I was unable to understand how his little shoulders were able to bear the weight of that gun. Is this the reason he was not listening to my wails? I begged him to come back home," Begam said, as her husband, who has gone through a surgery in his back early this year, signalled her to stop talking. A blue-eyed young girl with a black scarf started crying while making tea as the mother spoke about her missing son. She is Mudasir's sister. The loss of her brother has turned her pale.
In Kashmir's brutal war, the phenomenon of 'child soldiers' who sign up voluntarily to join militants and get killed in deadly gun battles is not new. It is much deliberated what motivates minors to take up guns instead of, say, playing football. There are no easy answers. Only that they join and die a quick death.
But no picture of a new recruit holding an assault rifle and announcing his arrival in the new age militancy has been as disturbing as was Mudasir's. Had he been in south Kashmir, the epicentre of it all, he would have been lionised in last three months. His picture would have found a place in every youth's mobile phone.
But then Mudasir along with his friend Saqib was operating in Hajin belt -- home to former Kashmiri renegades who wreaked havoc and killed their own brethren with impunity. This was enough to keep him in hiding for three months. In recent years, Hajin belt has witnessed gunfights and killings of civilians, accused of being informers of security agencies, at the hand of Lashkar-e-Taiba militants, mostly Pakistanis. Mudasir was part of their group.
"The very secrecy and the legend around the 15-year-old boy's survival also seems part of Lashkar's strategy to expand its network in north Kashmir. In this light, Mudasir's killing is a vital success," a senior police officer said.
Mudasir's journey from an aspiring cricketer to militant also speaks about how difficult it is to understand the insurgency in the Kashmir valley. From one part of Kashmir to another, the survival tactics, the modus operandi and the strategy just seems to be different.
"He was a militant for the last three months and joined the LeT as soon as he went missing. What can you do?" Senior Superintendent of Police, Bandipora, Sheikh Zulfikar Aazad, said. "We tried to get him back with the help of his parents." Both the parents of Mudasir and Saqib appealed for their return but that never happened.
The effort to get him back was on until Saturday when a gunfight erupted in Mujgund area on the outskirts of Srinagar. And the young ones gave a tough time to the forces when cornered and engaged in a gunfight. The gunfight lasted for 16 hours and three militants were killed.
Police said the militants were Mudasir, Saqib, both residents of Hajin town and one Pakistani militant identified as Ali. "The trio were affiliated with proscribed militant outfit LeT," the police said.
"Hundreds of youth are ready to pick up the fallen gun of Mudasir. The worries of India will only worsen," Mahmood Shah, chief, Lashkar-e-Taiba Jammu and Kashmir, said in statement. "Setting the houses of public on fire and blasting them after picking up the fallen Indian soldiers is no trait of professional armed forces."
It is not clear who got killed first but a police official said that after one among the three was killed on Saturday evening, the two kept changing their position. "They jumped from one house to another and by the end when the forces killed both of them, they had also burnt down six residential houses," a local of Mujgund said.
The parents of Mudasir said they used all means to reach out to their son but in vain. "Whenever we went, they asked us to try everything to get him back. The police helped in every way possible but perhaps it was written in his fate," said Abdul Rashid Parray.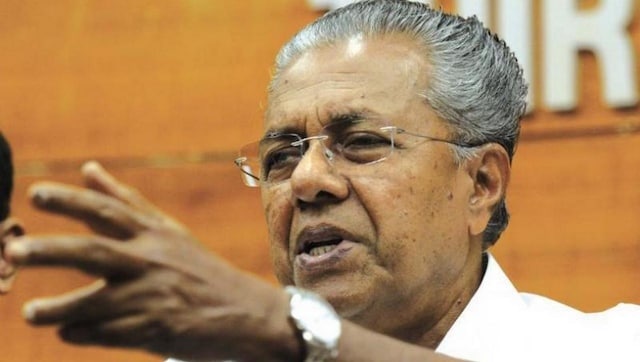 Politics
Along with welfare politics, the Left has also benefited from the significant shift in Kerala's political landscape with the rise of Hindu nationalism
India
The application form will only be considered complete when it is filled completely, payment is done correctly and relevant documents are uploaded to the official website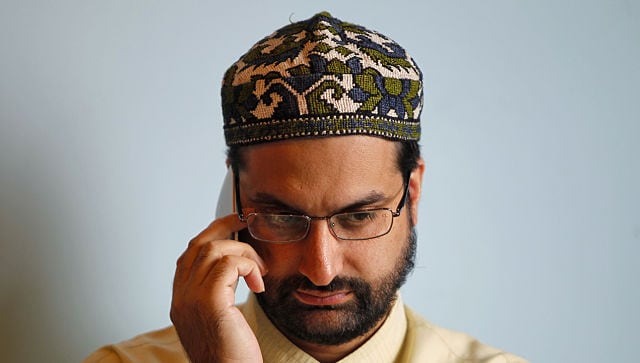 Politics
Despite the talks, in Kashmir the curbs persist on separatist leaders, with some of them who are lodged in New Delhi's Tihar Jail even complaining of being denied medical attention