Much of opposition to Aadhaar on grounds of privacy is a mere nuisance, says Union minister KJ Alphons
Much of the opposition to the use of Aadhaar cards for delivering government services on grounds of privacy being violated is a mere nuisance, KJ Alphons said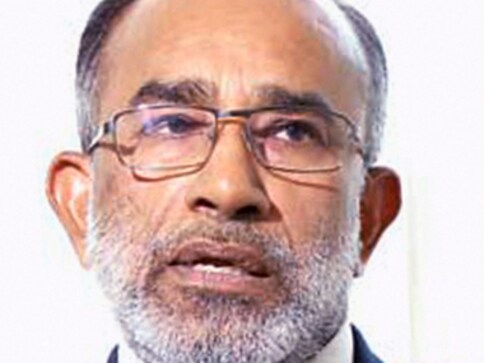 New Delhi: Much of the opposition to the use of Aadhaar cards for delivering government services on grounds of privacy being violated is a mere nuisance, Union Minister KJ Alphons said on Thursday.
Even getting a visa often requires providing a lot of personal information, which can run into several pages, the Minister of State for Electronics and Information Technology said at a session on the inaugural day of the fifth edition of the Global Conference on Cyber Space (GCCS).
"While people need to provide all personal information to a foreign country just for travel, all one needs to share to get an Aadhaar Card is their name and address," Alphons said, adding that the biometric-driven identification system is revolutionising delivery of services in India.
It is benefiting the poorest of the poor by reducing cost of service delivery, the Minister said.
"Aadhaar is driving the country," Alphons said.
The move to make the use of Aadhaar obligatory for availing several benefits, including under the public distribution system, has attracted criticism from different quarters.
In a landmark judgment, the Supreme Court of India has declared privacy a fundamental right.
But the Minister emphasised that the Aadhaar card is actually helping empower the poorest of the poor. "India is witnessing the biggest digital revolution in the world for the past three years. The objective is to give a voice to the voiceless," Alphons said.
Speaking at the session that focused on bridging the digital divide, Ghana's Minister for Communication Ursula Ekuful said: "We salute the progress India has made and continue to monitor its progress."
"It is a great initiative," said Houlin Zhao, Secretary General, International Telecommunication Union, while referring to the Aadhaar identification system.
"India has engineered some marvelous innovations. Indian leaders should be more active in encouraging such innovations and bringing them to the world stage for the benefit of people in other parts of the world," he added.
Sports
A bench headed by Justice DY Chandrachud asked Justice Rao to prepare a road map for amending the constitution and holding elections by December 15, 2022
India
The apex court is hearing arguments on a batch of petitions challenging the Karnataka High Court verdict refusing to lift the ban on hijab in educational institutions of the state that have prescribed uniforms
India
The plea contended that non-availability of drugs at the Anti Retro Viral Therapy Centres of the National AIDS Control Organisation results in hampering ARV treatment of the people living with HIV/AIDS