MS Golwalkar, the RSS chief who shunned caste system at VHP's first conference, was an exponent of reformist Hindutva
For most so-called opinion leaders, it would be news that Guruji was a sadhu of the Ram Krishna Mission who received diksha (initiation) from Swami Akhandananda, gurubhai (disciple of same guru) of Swami Vivekananda, whose math was situated in Sargachhi, Bengal.
There is a sudden interest in Guruji (MS Golwalkar), the second and the longest-serving sarsanghchalak of the Rashtriya Swayamsevak Sangh (RSS), after the saffron organisation's high-profile three-day lecture series 'Bhavishya Ka Bharat' last month in Delhi. Many critics are happy that Golwalkar has been 'dumped' by the RSS, which tells us that critics of the outfit have not even tried to understand or study it.
The study is too superficial to understand the secret of RSS' sustained growth, flowering into multiple national-level organisation and the totally unselfish commitment of its workers. For millennials, Guruji is an unknown personality presented as a frightening extremist Hindutva proponent.
Nothing could be further from the truth.
For most so-called opinion leaders, it would be news that Guruji was a sadhu of the Ram Krishna Mission who received diksha (initiation) from Swami Akhandananda, gurubhai (disciple of same guru) of Swami Vivekananda, whose math was situated in Sargachhi, Bengal. He was persuaded not to take that path, but serve Hindu society by RSS founding sarsanghachalak KB Hedgewar. As Guruji put it, "I wanted to go to the Himalayas to gain peace, but then I decided that the peace of Himalayas will come to my heart."
Ranga Hari recounts in his biography of Guruji (The Incomparable Guru Golwalkar) that the sarsanghachalak's name appeared in the list of probable successors to the Shankaracharya of Govardhan Peeth of Jagannath Puri. Guruji politely declined, saying his life is dedicated to the RSS and he cannot do justice to the post -- this was the recognition of this selfless scholar.
This goodwill led to the foundation of the Vishwa Hindu Parishad (VHP) in 1964 at Sandeepany Ashram of Swami Chinmayananda, another fiery sage who was the first to bring the Hindu religion without any apologetic 'secular' cover to the West after Swami Vivekananda with his scientific 'Geeta Yagnas'.  The VHP was the first common platform for various maths born out of Vedic civilisation.
The VHP's first conference was organised at the Prayag Kumbh Mela in 1966. What surprised the world and Hindu society was the presence of heads of every sect, community, maths, Jain seers, Buddhist monks and Sikh saints on a single platform for the first time in the 6,000 years of documented history of Hindu civilisation. All the saints and gurus sat at the same level while Guruji was in the audience.
In fact, Golwalkar had offered to exchange his normal khadi kurta with the saffron kurta of a saint who wanted a special seat for himself, saying he can't be a sage if he believed in such discrimination. And the seer did attend the conference—such was the respect Guruji commanded.
Guruji's biggest achievement at the conference was to persuade the gathering to disown the varnashrama, or the caste system, and unanimously passed a resolution Hindavaha sadoraha, na Hindu patito bhavet (All Hindus are born out of the same womb (of Mother India). Therefore, they are brothers and no Hindu can be treated as untouchable. This was the biggest reformist push anybody could have imagined as the signatories included all the shankaracharyas who were firm believers in the caste system. To brand such a man as forcing 'brahminical hegemony' is most ill-informed criticism or deliberate propaganda. Golwalkar had earned the displeasure of Swami Karpatri, the founder-head of political party Ram Rajya Parishad, when he politely refused to propagate varnashrama as part of Hindu religion using RSS swayamsevaks.
Guruji's role in leading from the front during the dark days of partition has been well documented. In fact, such was his popularity that the BBC once said, "The only person who can beat Nehru in popularity is RSS chief Golwalkar." He was in Sindh on 7 August, 1947 when most of the Congress leaders had fled to the safer environs of partitioned India, sometimes taking help of the RSS. He refused to be cowed down into non-violence when millions were being butchered as advocated by Nehru and Mahatma Gandhi. But he was equally clear that one must be strong and should retaliate only when attacked.
RSS volunteers saved thousands of Hindus and Sikhs at the cost of their lives, home and families. They worked from Sindh to Punjab to Jammu and Kashmir to Bengal. Golwalkar was felicitated in Punjab by the jathedars (leaders of takhts) of Gurdwara Gursagar Mastuana Sahib, Sangru, in recognition of his work as a saviour of society. He was as allergic to publicity as Hedgewar and even refused to release a book recounting the RSS' role during this period. "One doesn't publish the news of serving one's mother. We carried out our duty. We do not complement our swayamsevaks as they were just doing their duty to the motherland," he said.
Guruji, who was clear about a united India, didn't reconcile with Partition and believed, like Sri Aurobindo, that it would end one day. Critics often quote his fiery speeches to demean his stature and abuse the RSS. If one understands the context of these speeches of that time, one would understand the angst that he and swayamsevaks felt about that period. His life beyond this period was that of a highly positive force of Hindu consolidation.
I will not go into the history of the RSS ban, Satyagraha and unconditional lifting of the ban apart from the submission of a written constitution of the organisation which only described what it was already following. But the ban had proved very costly in terms of the breakdown of organisational machinery and personal losses suffered by swayamsevaks who lost their jobs, businesses or years in studies.
Golwalkar put his head down to rebuild the organisation. In his 33 years as RSS chief, he travelled through the whole country 66 times, mostly by train in the third class while battling cancer in the terminal stage. "The railway compartment is my home," he once said. Even under immense pain, he was always sunny, smiling and laughing with his colleagues. "My body is suffering, I am not," he said.
Guruji believed in positive approach to problems of Hindu society. When a swayamsevak Sadashiv Katre, himself cured of leprosy, complained that churches used such medical care to convert people, he suggested that he should channelise his energy to create another organisation that worked without lure resulting in Kushtha Nivarak Sangh in Madhya Pradesh. Similarly, he advised Ramakant Keshav Deshpande to set up Vanavasi Kalyan Ashram to serve tribals rather than complain about churches converting them with deceit or lure.
Guruji did not hate Muslims. He told swayamsevaks doing social service that there can be no discrimination in sewa (service) on basis of religion, caste or creed. In an interview with the editor of The Illustrated Weekly in November 1972, he said "Indianisation does not mean making all people Hindus … let us realise that we are all the children of this soil coming from same stock, that our great forefathers were one and our aspirations are also one. This is all, I believe, the meaning of Indianisation."
In another interview to veteran scholar Jeelani in Organiser weekly in August 1972, he said, "I would say that only right policy towards Muslims is to win their loyalty by love. ...I am an optimist and feel that Hindus and Muslims will learn to live with each other." Interestingly, on a Uniform Civil Code, he felt that a mechanical approach is not correct. "I would be happy if they arrive at the conclusion that polygamy is not good for them, but I would only like to persuade them."
Guruji's was a true selfless savant who gave his all for the motherland, Bharat.
The author is a freelance writer and columnist. He authored the book "Secrets of the RSS". Main reference source for this article is Incomparable Guruji – biography by Ranga Hari, translated by Ratan Sharda, Prabhat Prakashan, Delhi.
Opinion
The Economist's tone reflects the colonial attitude of its country of origin, Britain, towards an erstwhile subject.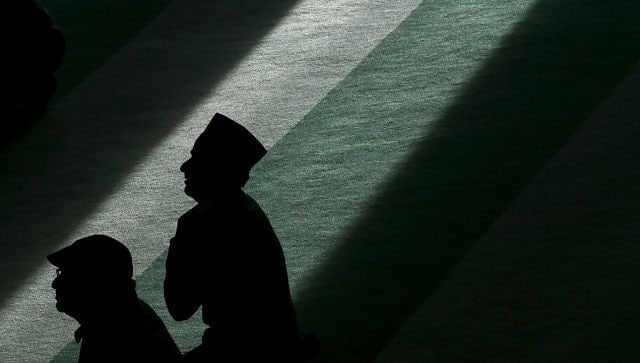 Opinion
We need to realise that religion is a map that helps bring us to the door of spirituality; we can either open the door or wander aimlessly looking for God
India
Section 144 of the CrPc has been imposed after Hindu organisations said that it will be organising 'Tambula Prashne' at Sri Ramanjaneya Bhajana Mandira at Thenkulipadi from 8:30 am on Wednesday