MS Golwalkar, Hindutva and LGBT: Mohan Bhagwat demolishes 'demonic' image of RSS, shows organisation as inclusive, modern
This present lecture of Mohan Bhagwat will be considered a defining moment for the RSS about how it is perceived by the society.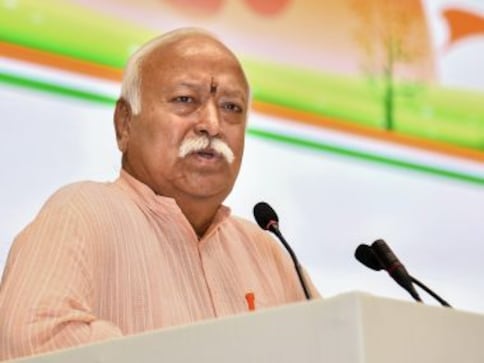 A lot has been written about Mohan Bhagwat's lecture series in New Delhi. This attempt at explaining RSS and its viewpoint on various issues has more than succeeded in its objective. Interpretations from intellectuals have been of three types – denial or cynicism, cautious optimism or endorsement. For the first two, it was a revelation that RSS had such views. For the last, it was an assurance about RSS.
Most of the observers have been stumped by Bhagwat's liberal views although these views of the RSS are in the public domain for years. Then, there are analysts who are breaking their reading glasses trying to figure out hidden messages in what he communicated. Those who believe it was to do with 2019 elections have not understood RSS at all.
The most charitable comments talk of a makeover of RSS calling it RSS2.0. The most ignorant view is that Bhagwat has dumped Guruji. Another analyst has gone to the other extreme that Bhagwat has tried to reinstate Guruji's central guidance as his successors couldn't expand the RSS work the way he had done. It shows that RSS still remains an enigma for opinion leaders who take a superficial view of the RSS and do not study it.
In this nit-picking, the central message that seems to have been missed out is, RSS has shown its readiness to take this ideological battle to the opponents' camp.
In its nine decades of history, the RSS has generally shunned publicity. It has avoided getting into arguments with the opposition that keeps making baseless charges against the RSS. Except individuals repudiating the abuse or going to courts, one won't find the organisation taking it at a higher level. It keeps saying its work will speak. This is the old legacy of Hedgewar, the founder and the second Sarsangchaalak MS Golwalkar. This open house kind of programme by RSS tells that it is willing to join the battle of ideologies.
There are a few landmark events in RSS as an organisation which brought about a major change in its own working or changed public perception. This is about the level of ideas and not at the ground level.
First was the foundation of Vishwa Hindu Parishad in 1964 with personal efforts of MS Golwalkar aka Guruji. It was for the first time in 8000 plus years of documented Hindu history that all the saints, sadhus, Shankaracharyas of various sects, matams, sampradayas came on one stage to proclaim that they are all Hindus. They passed a resolution 'Hindavah Sadoraha' and 'Na Hindu patito bhavet' meaning all Hindus are born of the same womb, so they are brothers/sisters and no Hindu can be treated as a fallen or untouchable. Can you imagine such a bold statement from a varied group of people? Can you think of Shankaracharyas repudiating varna vyavasthaa (caste system) before this?
The second was Guruji's five-day workshop with top RSS functionaries in 1971 in Thane, near Mumbai. The outcome of this meeting was called 'Dishabodh' meaning understanding the direction. Guruji was suffering from terminal cancer. He would travel to Tata Cancer Institute in the morning from Chembur (a Mumbai suburb) for his radiation therapy and then reach Thane beyond North end of Mumbai and sit there the whole day for deliberations and giving guidance. In the evening he would return to the host family's home in Chembur. It set the tone for RSS work in coming decades. The RSS workers consider this as an unprecedented workshop. Can you imagine a 70-year-plus man undergoing debilitating treatment of terminal stage of cancer addressing five days of a workshop cheerfully! Although it was not a public programme, it was a definitive moment for the RSS ideologically and organisationally.
The third was the lecture of third RSS Sarsanghchaalak Balasaheb Deoras in Pune in a lecture series called Vasant Vyakhyanmala where he outlined the vision of a discrimination-free harmonious Hindu society, taking forward the message Guruji set forth in 1964. It is in this lecture that Deoras clearly said, "If untouchability is not wrong then there is nothing wrong in this world. Untouchability must go out lock, stock and barrel." His exposition is still considered a lucid presentation of Hindutva and its message of inclusiveness.
This present lecture of Bhagwat will be considered a defining moment for the RSS about how it is perceived by the society. What Bhagwat said was more of a reiteration of its position, without any apologia. The difference was his style. Simple language, short simple sentences, upfront. This frankness impressed the objective listeners and left opponents gasping, not knowing how to react. His readiness to respond to every question—simple or complex—has challenged the regular anti-Hindu, anti-RSS narrative built painstakingly for years by the Left-Secular lobbies. Some of the statements -- like on women were a jolt to fake feminists while one on LGBT were based on ancient Hindu thinking. Coming from an RSS chief, an organisation demonised by nearly all was an unexpected challenge to the so-called liberals.
His statement on Muslims was construed as a break from Guruji. Fact is, apart from the immediate post-Partition period, Guruji never carried any hatred for Muslims. When he went for a Sewa project he told volunteers there that there can be no discrimination in Sewa (or service) on religion caste or creed. In his illuminating interview with a veteran scholar Jeelani in Organiser weekly in August 1972, Guruji said, "I would say, that only right policy towards Muslims is to win their loyalty by love. ..They should forget that they ruled India. They should not look upon foreign Muslim countries as their homelands….I am an optimist and feel that Hindus and Muslims will learn to live with each other."
India
PDP president Mehbooba Mufti on Monday said authorities in Kashmir were directing students in some schools to sing Hindu hymns, which exposes "the real Hindutva" agenda of the BJP-ruled Centre.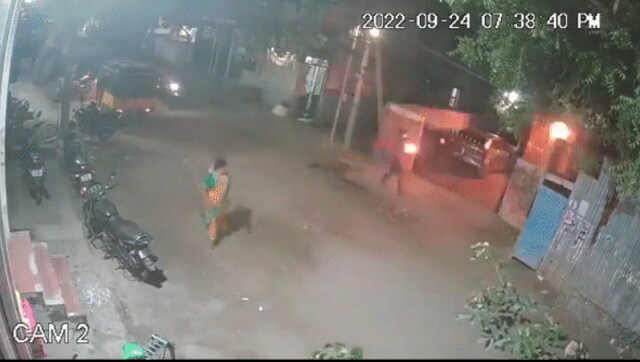 India
In a letter to Home Minister Amit Shah on the increasing attacks against BJP and RSS functionaries in recent times, Tamil Nadu BJP has mentioned 19 attacks, including the damaging of houses, and vehicles, and the hurling of petrol bombs on their or affiliated organisations' activists
India
Hailing from Haryana, 54-year-old Santosh Yadav is the first woman to climb Mount Everest twice — in 1992 and 1993. On 5 October, she will also be the first woman chief guest at the RSS' annual Nagpur affair