MP teacher mauled to death by tiger
A tiger in the Bandhavgarh Tiger Reserve, MP, mauled a local teacher to death when he went into the forest to collect firewood.
Katni (MP): A 55-year-old school teacher was mauled to death by a tiger in Bandhavgarh Tiger Reserve when he went to collect firewood in Panpatha forest area, police said today.
Amod Lakda (55), posted at Karchulia village's government middle school, was attacked by the tiger yesterday in the buffer area near a water tank inside Khitouli range, Additional Superintendent of Police (ASP) Rameshwar Yadav said today.
He was a native of Chhattisgarh's Jashpur area and his body was recovered from the spot after villagers raised an alarm when he did not return for long, he said.
Enraged over the incident, local villagers set a fire a few forest posts and a police post in Khitouli and pelted stones causing injuries to two policemen, he said. The villagers also torched two jeeps and few motorcycles of forest department in protest, the ASP said. They demanded that the tiger be declared a man eater, he said.
The tiger disappeared into the wild after killing the man, he added. Katni SP, Rajesh Hingankar said the situation is under control in the area.
PTI
Sports
It will be 144 days from when Tiger Woods helped Johnson into his green jacket until Johnson tees off in the opening round in his bid to join Woods, Nick Faldo and Jack Nicklaus as the only repeat winners at Augusta.
Sports
He is not here, at least this year. But everyone seems to see Tiger Woods in every corner and everyone wants him back.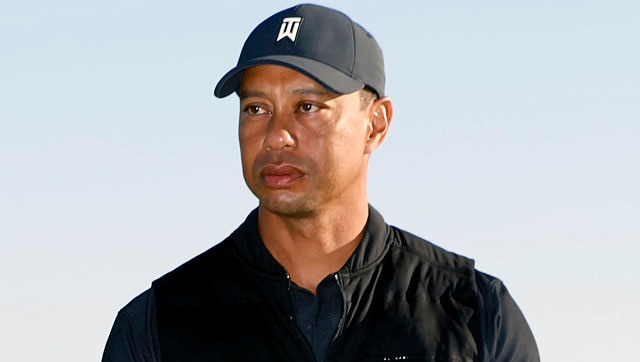 Sports
Woods's SUV was travelling at up to 87 miles (140 kilometres) an hour before it flew off the road and flipped several times during the accident in Ranchos Palos Verdes, leaving the 15-time major champion with a shattered right leg.