MP sedition case: Court grants bail to 15 accused citing lack of evidence; Officer transferred
A Burhanpur court granted conditional bail to 15 persons, arrested on sedition charges for celebrating Pakistan's victory over India in the Champions Trophy
Khandwa: A Burhanpur court granted conditional bail to 15 persons, arrested on sedition charges for celebrating Pakistan's victory over India in the Champions Trophy, even as the Madhya Pradesh Police on Thursday removed the Investigating Officer of the case from field duties.
The conditional bail was granted on Wednesday by the court of first Additional Sessions Judge Sanjeev Kumar Gupta, paving the way for their release last night from the Khandwa Jail.
In another development, Madhya Pradesh Police on Thursday issued orders to 'line-attach' (remove from field duties) Sanjay Pathak, who was in-charge of Shahpura Police Station (in Burhanpur), where the case was registered.
Pathak was the investigating officer in the case. He has been now transferred to Mandsaur district, Burhanpur SP RRS Parihar told PTI.
The action against Pathak, who allegedly framed a false case, comes in the backdrop of police dropping sedition charges against all the accused.
Investigations into the incident had revealed that the action of the accused did not amount to sedition and they also did not have any past criminal record.
According to defence lawyer Ubaid Sheikh, 13 of the 15 accused in the case were released on furnishing a bond of Rs 50,000 each.
The remaining two (minors) were also released later as per court orders, he said.
Police had submitted school certificates of the two accused as evidence to prove that they are minors.
Before granting conditional bail, the court also imposed a ban on all the accused from taking part in any kind of processions and also directed them to appear in Shahpura police station every Sunday for registering their attendance, Pathak said.
Post bail, their families on Thursday expressed confidence in the country's judicial system and were hopeful that they would get justice in the matter.
After Pakistan's victory in Champions Trophy recently, some people at Mohad village in Burhanpur district of Madhya Pradesh had celebrated the neighbouring country's win by bursting crackers and raised slogans in their favour which resulted in tension in the area.
On the complaint of a Mohad villager, police had registered a case under sections 124A (sedition) and 120B of IPC against them on 19 June following which they were arrested and sent to jail by court.
Days later, police dropped the sedition charges against them and instead booked them under section 153 (a) of IPC (disrupting communal harmony).
The matter took a turn when the complainant (Subhash Koli) told a news channel that he was not even present in the village when the incident took place and police had used his name to register the case, Sheikh said.
Even eyewitnesses have backed out in the matter following which the court granted conditional bail to all of them, Sheikh added.
Entertainment
Other announcements include Amol Palekar and Barun Sobti's ZEE5 original film 200, and child actor Alexa Swinton's casting in the Sex and the City revival.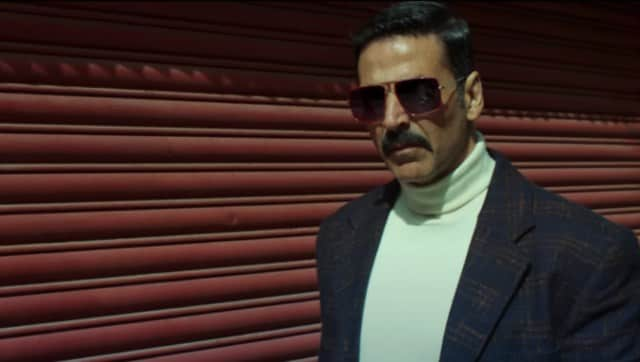 Entertainment
As COVID numbers dip in parts of the country, Delhi and Mumbai have allowed theatres to open at 50 per cent capacity. Several states have also permitted cinemas to resume operations.
India
The IMD, meanwhile, said Gujarat is very likely to witness an "active wet spell" till July 27, with the likelihood of light to moderate rainfall at several places and isolated heavy to very heavy rainfall.