Mother's education, family's financial stability directly impact infant mortality rate in India, reveals govt data
Mortality rates of children in poorer households were higher, as were the rates where mothers had fewer years of schooling, according to an IndiaSpend analysis of the latest national health data
By Prachi Salve
Mortality rates of children in poorer households were higher, as were the rates where mothers had fewer years of schooling, according to an IndiaSpend analysis of the latest national health data.
India's infant mortality rate (IMR) has declined–from 79 deaths per 1,000 live births in 1992-93 to 41 in 2015-16–data from the National Family Health Survey, 2015-16 (NFHS-4), reveal.
The under-five mortality rate (U5MR) and the neonatal mortality rate–the probability that a child born in a specific year will die before reaching the age of five or within one month of birth, respectively–also declined.
Source: National Family Health Survey, 2015-16 (Page 184); (In deaths per 1,000 live births)
How education helps child health
Children whose mothers had fewer years of schooling were less likely to survive early childhood, the latest data show.
While the U5MR for children whose mothers had no schooling was 67.5 deaths per 1,000 live births, it was less than half (26.5) for children of mothers who had more than 12 years of schooling.
A similar declining trend is seen in IMR and neonatal mortality rates as well.
A child born to a mother who can read is 50 percent more likely to survive past five years of age; each year of mother's schooling decreases the probability of infant mortality by 5-10 percent, according to the United Nations Educational, Scientific and Cultural Organisation's 2011 report, Education Counts.
In India, states with more educated women show better health outcomes for children, IndiaSpend reported on 20 March, 2017.
In 2015-16, while 93.9 percent mothers with 12 or more years of education got any antenatal care, only 67.9 percent mothers with no schooling did, NFHS-4 data show. While 94.7 percent women with 12 years or more of education delivered their babies at a health facility, 61.6 percent of women with no schooling did so.
Similarly, 69.7 percent mothers with 12 years or more of education gave their children all basic vaccines while 51.5 percent of women with no schooling did so.
Children in poorer households less likely to survive childhood
A child born in a household on the highest stratum of wealth index was about three times more likely to survive early childhood compared to a child born in the lowest stratum, data show.
The index was calculated on the basis of ownership of articles such as consumer goods, ranging from a television to a bicycle or car, and housing characteristics such as source of drinking water, toilet facilities, and flooring material. Households are categorised into five equal groups — called quintiles.
For instance, the U5MR in the lowest 20 percent on the wealth index was 71.7 deaths per 1,000 live births — more than three times the rate for the highest 20 percent (22.6).
Similar trends are seen in IMR and neonatal mortalities as well.
In the highest wealth quintile, eight in ten women (81.6 percent) received antenatal care from a doctor in 2015-16, compared to three in ten (30.2 percent) in the lowest quintile. While 34.1 percent women in the highest quintile used a public hospital for delivering their children, 51.7 percent in the lowest quintile did so.
Wealth quintiles often dictate place of residence–rural or urban–and thereby access to healthcare. For instance, 76.1 percent women received antenatal check-ups from doctors in urban areas compared to 51.6 percent in rural areas, NFHS-4 data show.
Find latest and upcoming tech gadgets online on Tech2 Gadgets. Get technology news, gadgets reviews & ratings. Popular gadgets including laptop, tablet and mobile specifications, features, prices, comparison.
Life
According to data from the latest National Family Health Survey, there has been six percent drop in the use of contraceptive in India. This drop comes even as awareness about contraceptives has grown. So, what can we learn about contraceptive use across India, and what might be behind this mismatch between theory and practice?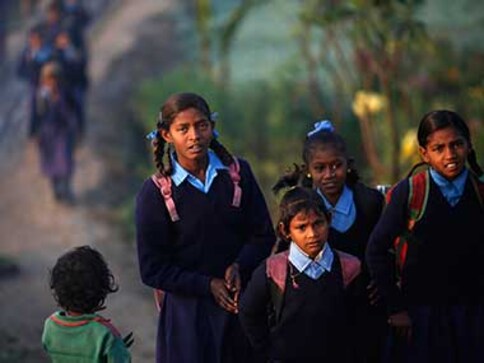 India
"Education is the best contraceptive pill," said Poonam Muttreja, executive director, Population Foundation of India, an advocacy working on family planning
India
In the 70 years since independence, India has made most progress in improving life expectancy, literacy, but has been slower in improving the level of income, and reducing infant mortality rates when compared to five other nations.