Mother of Rewari gangrape survivor issues important message to government: Money no substitute for justice
The mother of the CBSE topper who was raped by three men in Haryana's Rewari has shown grace and dignity under great duress and returned the Rs two lakh given to her as initial compensation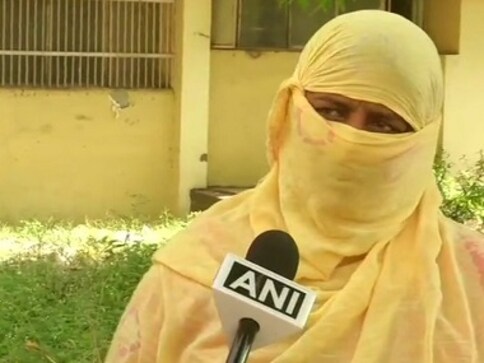 The mother of the CBSE topper who was raped by three men in Haryana's Rewari has shown grace and dignity under great duress and returned the Rs two lakh given to her as initial compensation or relief or whatever you want to call it.
"I don't want your money, I want you to ensure that the culprits are brought to book," was the message.
Some officials came yesterday to give me a compensation cheque. I am returning it today, as we want justice & not money. It has now been 5 days & none of the accused have been arrested till now: Mother of Rewari gangrape victim #Haryana pic.twitter.com/fRYGuTP7oj

— ANI (@ANI) September 16, 2018
This is not to say the government should not provide aid or counselling or every possible kind of support, but this mother has set a higher standard for the authorities and made them all more accountable. From the police to political opportunists to every parent in India who worries about her daughter coming home safely every day, she has said, "Money does not cut it."
All too often, this disbursal of funds has the tinge of hush money or a payoff about it. It becomes a milestone in the slowing of the investigation based on the unspoken sentiment of 'ab paise toh le liye na'. Or in other words, you have taken the money, so stop beating on my door.
Which parent would put a price on the safety of their child?
Certainly not a bundle of notes. But buyoffs occur, so let's not be naive.
What happens is the family is often intimidated into accepting these sums and warned of consequences if it does not.
It is here that this precedent from Rewari becomes important. The message to the government is that if you do give aid, do it quietly and without public announcement. Make it entirely separate from the speed of the ongoing probe or the impact this action has in strengthening the VIP connections of the accused. Ensure that justice is swift.
One can only hope this trend of not taking money in the instant aftermath of such brutality becomes the norm and victims of all types of human savagery stand up like this brave woman and say, No! It has a very salutary affect not because it blocks a convenient escape route paved with piety and self-interest, but because it places tangible pressure on the collective authority to do the right thing for the right reasons.
Politics
National Conference's Farooq Abdullah, BJP's Birender Singh, Akali Dal's Parkash Singh Badal have consented to attending INLD rally in Haryana, said JD(U) spokesperson K C Tyagi. Sharad Pawar, Nitish Kumar, Tejashwi Yadav, Uddhav Thackeray, Kanimozhi are also likely to attend the event
India
Police on Sunday claimed to have solved the murder case of a 11-year-old boy who was found dead inside a madrassa and apprehended a 13-year-old fellow student.
India
The departed were Army Jawan Suraj Pal and Navy Jawan Haresh Kumar Singh. While Pal lost his life during a military exercise in the high altitude range of Ladakh. Singh lost his life in Visakhapatnam, the place where he was posted, due to COVID-19