MoS Giriraj Singh demands name-change for places associated with Mughals, accuses objectors of having 'slave mindset'
Giriraj Singh appreciated Uttar Pradesh chief minister Yogi Adityanath's initiative in this direction.
Patna: Bharatiya Janata Party (BJP) leader and Union minister Giriraj Singh on Monday called for change of all names that are associated with Mughals. He appreciated Uttar Pradesh chief minister Yogi Adityanath's initiative in this direction.
He told ANI, "India is a free country today. We are not slaves of the Mughal or the British. Why should we keep names associated with them? Do people of Bihar not know that Khilji looted the state yet Bakhtiarpur is named after him. Names of around 100 places were changed, including Bihar's Akbarpur. Yogi ji took a good step. I will demand that names associated with Mughals should be changed in the entire country including in Bihar."
Attacking the Opposition, Singh said the problem in the country is that all issues are seen with the sole motive of vote bank politics. He further claimed that people with slave mindset will have problems in changing names.
Reacting on the Amritsar train tragedy, he defended the Railways while asserting that it was not at fault. He added, "The state government is at fault. The chief guest at the event is also answerable. Navjot Singh Sidhu's wife was the chief guest. If the government did not give the permission then why did she go there?"
The accident took place in Choura Bazar near Jhoda Phatak area of Amritsar after a train ran over the crowd, standing along train tracks, to watch an effigy of Ravana being burnt. At least 59 people died while 57 sustained injuries in the tragedy.
Find latest and upcoming tech gadgets online on Tech2 Gadgets. Get technology news, gadgets reviews & ratings. Popular gadgets including laptop, tablet and mobile specifications, features, prices, comparison.
India
Narendra Modi is scheduled to lay the foundation stone of the Ram Temple in Ayodhya, in which chief ministers of several states and Mohan Bhagwat are also likely to participate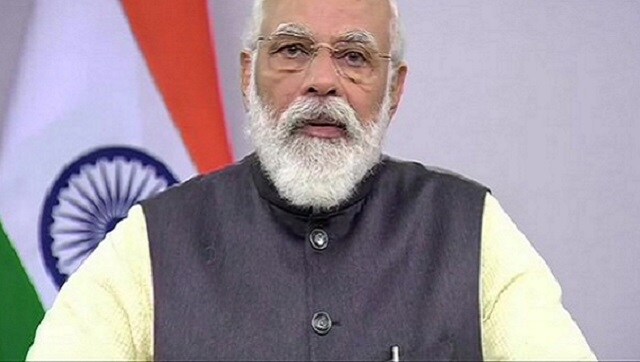 India
The prime minister appealed for better coordination between Central and state agencies as part of a permanent system to predict floods
India
Taking cognisance of the incident, Chief Minister Yogi Adityanath asked Gautam Buddh Nagar police commissioner Alok Singh to reach the spot.