More scientists voice concern over 'erosion of reason', appeal to people to raise voice against intolerance
After a group of scientists petitioned President Pranab Mukherjee against intolerance in the country, more of their ilk have joined the protest voicing concern over 'ways in which science and reason are being eroded.'
Chennai: After a group of scientists petitioned President Pranab Mukherjee against intolerance in the country, more of their ilk have joined the protest voicing concern over "ways in which science and reason are being eroded."
"It is the same climate of intolerance, and rejection of reason that has led to the lynching in Dadri of Mohammad Akhlaq Saifi and the assassinations of Prof Kalburgi, Dr. Narendra Dabholkar and Shri Govind Pansare," they said.
Scientists and academicians including Padma Bhushan recipients Ashoke Sen, PM Bhargava and P Balram said Kalburgi was authority on the Vachana literature associated with the 12th-century reformer Basava, who opposed institutionalised religion, caste and gender discrimination.
Similarly, Dabholkar and Pansare promoted scientific temper through their fight against superstition and blind faith, they said.
"The Indian Constitution in Article 51 A (h) demands, as a part of the fundamental duties of the citizens, that we '...develop the scientific temper, humanism and the spirit of inquiry and reform'. Unfortunately, what we are witnessing instead is the active promotion of irrational and sectarian thought by important functionaries of the government," they said in a statement published online.
They said Indian civilization was a 'truly' plural one which had had many practises, and communities that have allowed space for each other while festivals and anniversaries of all faiths were celebrated.
"This unity and peace has now been disturbed by a rash of bigoted acts, attacks on minorities and Dalits, which show no signs of abating."
"The writers have shown the way with their protests. We scientists now join our voices to theirs, to assert that the Indian people will not accept such attacks on reason, science and our plural culture. We reject the destructive narrow view of India that seeks to dictate what people will wear, think, eat and who they will love," they said.
They appealed to all other sections of society to raise their voice against "the assault on reason and scientific temper being witnessed in the country".
PTI
Find latest and upcoming tech gadgets online on Tech2 Gadgets. Get technology news, gadgets reviews & ratings. Popular gadgets including laptop, tablet and mobile specifications, features, prices, comparison.
India
Rahul Gandhi wished Narendra Modi on his birthday today. The Congress leader's almost daily tweets have mostly targeted the prime minister over the coronavirus crisis, the economy and the dispute with China.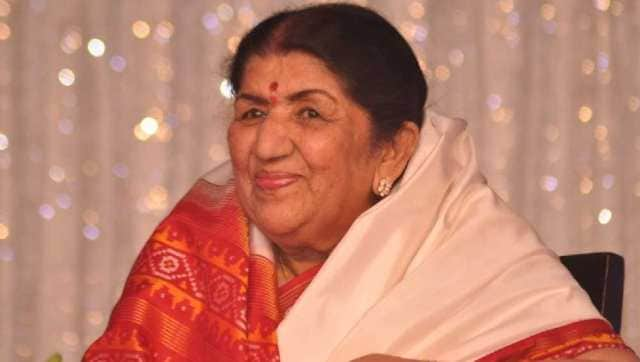 Entertainment
Also known as the 'Nightingale of India', Lata Mangeshkar has recorded songs for over a thousand Hindi films and sung in over 36 regional Indian languages and foreign languages.
India
Basu is revered for his contributions to the country's atomic energy programme. He had also pioneered the highly complex reactor for India's first nuclear-powered submarine INS Arihant