Monsoon Session sees falling standards of deliberative law: Parliament belongs to all MPs in democracy, especially Opposition
By controlling the 'Time' in Parliament, any government can easily control the discourse and curb dissent. To limit the possibilities of this, there is a provision of a Business Advisory Committee (BAC) in either House of Parliament, comprising of leaders of all major political parties.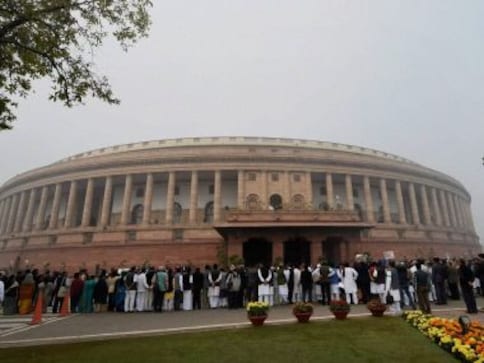 If there is one stark feature for which the action packed 18-day long Monsoon Session of Parliament will be remembered, other than the No-Confidence Motion, then that has to be the frequent expressions of anguish of the Opposition at the diminishing space for debate. On the last day of the Session in Rajya Sabha, Trinamool Congress leader Derek O'Brien almost wore himself out trying to highlight how the government was disrespecting conventions of according due space to Private Member's Business. A few moments ago, Leader of Opposition in Rajya Sabha Ghulam Nabi Azad also made an emphatic appeal demanding more time to seek accountability from the government. Though Azad's appeal was in support of Anand Sharma not being allowed to speak on his demand to set up a Joint Parliamentary Committee to look into the Rafale Deal, it was also in extension to earlier complaints made by Opposition of being overlooked by the Chairman while running the House.
Time in Parliament — a contested resource
As argued in an earlier article, by controlling the 'Time' in Parliament, any government can easily control the discourse and curb dissent. To limit the possibilities of this, there is a provision of a Business Advisory Committee (BAC) in either House of Parliament, comprising of leaders of all major political parties. As per Rule 33 of Rules of Procedure and Conduct of Business in Rajya Sabha, the BAC is responsible for recommending the allocation of time for conduct of Government Bills, Private Member Bills and Resolutions and other Business.
The role of the BAC assumes even more importance if we consider Parliament, not as a bastion of the elected government, but a podium for each elected representative irrespective of the party they are affiliated with. Each Member of Parliament, except the nominated ones, represent the will of the constituency that sent them to Parliament and needs to be accorded due space to exercise that will. It is a moot point that the ruling party, having the mandate of the people will bring Bills to Parliament to seek approval for its policy proposals, but this approval has to be meaningful, and not a mere formality. Each MP, theoretically as well as practically, should be in a position to exercise her right as a lawmaker to demand changes and improvements in government's policy proposals and to submit their own policy proposals as well.
But as per Rule 24, Private Member Business, during which MPs can advance their own policy proposals is confined only to a duration of 2.5 hours on each Friday during the session. As per the convention, no Government business is conducted during this time but the reality is that Friday proceedings are marred by low attendance and low interest and that too only when it happens at all. In the Monsoon Session, the first Friday was consumed entirely by the No-Confidence Motion and the second Friday was declared an off on account of Guru Purnima. On the Friday after that, on 3rd August, 2018, more than 150 Private Member Bills were listed for introduction in Lok Sabha, many which were pending introduction for more than a year!
What to discuss in Parliament, How to decide that, and what happened on Friday
The last day of the Monsoon Session was also a Friday and Private Member Resolutions were listed for discussion. But three things happened in the period leading up to Friday:
- DMK patriarch Karunanidhi expired and as a mark of respect both Houses were adjourned on Wednesday
- On Thursday, as many as six Bills were listed for discussion and passing in Rajya Sabha, out of which five needed to be urgently passed - the Scheduled Caste and Scheduled Tribes (Prevention of Atrocities) Amendment Bill, because it was the demand of the entire House and four other Bills which were earlier promulgated as ordinances by the government and would have lapsed if not passed in this session. But House could only pass three Bills, that too among repeated adjournments and disruptions
- On Thursday, the cabinet approved amendments to the Muslim Women (Protection of Rights) on Marriage Bill or the Triple Talaq Bill and it was overnight listed for discussion and passing on Friday, along with two government Bills which were then to be followed by Private Member Resolutions.
Now, one point must be noted here. With respect to the Triple Talaq Bill, the BAC in its meeting and as reported to Rajya Sabha, had not allocated any time for the Triple Talaq Bill in the last week of the session, because it continues to remain a contested issue between the government and Opposition. Despite that, on Friday, it was listed for discussion and passing.
Derek O'Brien raised a point of order and after having repeatedly denied to speak on it, on his tenth attempt, he finally managed to raise his point. He complained that government had listed three government Bills before the Private Member Resolutions whereas per the convention, no government business can be conducted at 2.30pm. More importantly he mentioned a precedent wherein government had managed to pass the Enemy Property (Amendment and Validation) Bill, 2016 on a Friday, in Rajya Sabha, taking advantage of low attendance.
As explained in another article, the way the Enemy Property Bill was passed in Rajya Sabha, will forever remain a blot on Parliamentary democracy. The Enemy Property Bill was first brought as an ordinance in 2016, passed by Lok Sabha in 2016, but got stuck in Rajya Sabha because of its draconian provisions. Failing to make any headway with the Opposition, the government re-promulgated this ordinance a record five times in 2016 itself, before being curtailed by a Supreme Court judgment in early 2017 which held re-promulgation of ordinance as a 'fraud of Constitution'. But what is noteworthy is that, as claimed by Ghulam Nabi Azad, BAC had earlier decided that this Bill will not be brought to House till a consensus is reached among all political parties and despite that, in absence of any Opposition in the House, the government brought the Bill and passed it without any discussion.
This shows the cavalier fashion in which government treats the BAC proceedings or the decisions taken therein and the response given to Derek O'Brien's point of order by the Parliamentary Affairs Minister, on Friday, only reinforces this belief. He claimed that BAC had 'decided' that since House was adjourned for one day as a mark of respect to Karunanidhi, on Friday, instead of Private Member Resolutions, pending Government Bills will be taken up.
He was immediately contradicted by Ram Gopal Yadav, a member of BAC, who claimed that no such decision was taken. Anand Sharma, another member of BAC also supported the claim that no such decision was taken and further demanded that minutes of meeting of BAC be placed before the House. BAC minutes are never placed before House and consequently, never come out in public domain. Only the final recommendations of BAC are read out and public can never come to know the deliberations, the gives and takes, the deals which get struck between the government and opposition in BAC meetings.
The Minister continued to insist that such a decision was indeed taken. As Opposition continued to protest, House had to be adjourned till 2.30pm. When House reconvened, Chairperson M. Venkaiah Naidu, informed the House that in BAC, it was merely 'suggested' [as opposed to claim made by Minster that it was 'decided'] that Private Member Bill be suspended to take up Government Bills. He further announced that, since House was not agreeing to it, Private Member Business will be taken up first, till 5pm and then two Government Bills - Insolvency and Bankruptcy Code (Amendment) Bill and Commercial Courts, Commercial Division and Commercial Appellate Division of High Courts (Amendment) Bill, 2018 - both brought as Ordinance - will be taken up. Triple Talaq Bill was not taken up as no consensus could be reached.
Way forward — more space for Opposition in Parliament
The proceedings on Friday bear witness to falling standards of deliberative law making in Parliament and the growing mistrust between government and opposition which doesn't bode well for our democracy. During his point of order, Derek O'Brien reminded the Government that the 'House belongs to all of us', but increasingly, Parliamentary Democracy is being subjugated to government's will. The Opposition's role in running the House, in which each MP is an equal party, is being reduced to negligible. The deliberations of BAC are losing their sanctity and there is no predictability in what business may get listed when.
The way forward can only involve more role for Opposition in setting the agenda of the House, more transparency in proceedings of BAC and according more time for debate initiated by Opposition.
The author is a lawyer, public policy commentator, and founder of Maadhyam- a digital platform enabling stakeholder participation in policy-making. Citizens can engage with Maadhyam on Twitter and Facebook.
Find latest and upcoming tech gadgets online on Tech2 Gadgets. Get technology news, gadgets reviews & ratings. Popular gadgets including laptop, tablet and mobile specifications, features, prices, comparison.
Entertainment
While there's no doubt that online shows entertained and even comforted us during these trying past few months, there's also no doubt that they'll never match up to the experience of watching a concert in person. And sadly, they don't seem to be matching up in terms of income for artists either.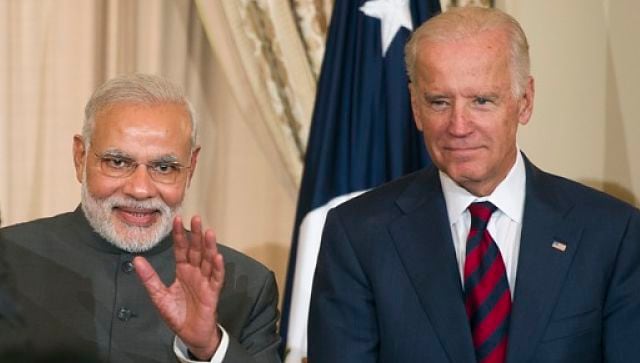 India
As one would expect, COVID-19 and climate change were always going to feature in discussions, since they are the most pressing concerns for the world today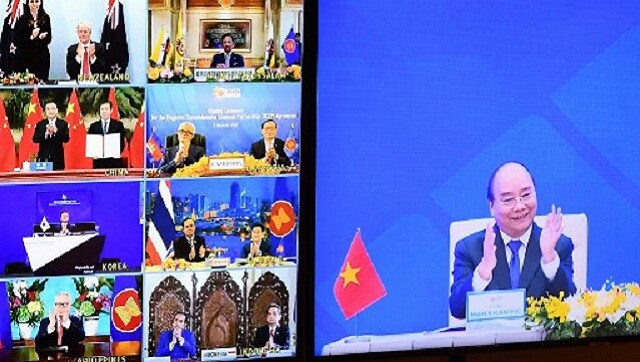 India
For now, there are a handful of major economic concerns that preclude India from considering the RCEP... and one rather formidable geopolitical one