Monsoon of Discontent: Anti-government protests gain ground across Bundelkhand
A year and counting of a brand new government that branded itself as the change-maker in a state aching for a shift in status quo. A no-show on almost all the promises made in the heat of the campaign, is now sending distinct ripples of discontent across Uttar Pradesh. A report on the protests gaining ground across Bundelkhand.
"You've waited 70 years. Wait a little more."
This (un)quotable quote was delivered by Indu Prakash, the local Sub Divisional Magistrate and representative of the BJP — the face of the ruling party as far as the person at the receiving end of the quote was concerned.
This person was Lovelesh Virag, a resident of Baleri village in the district of Chitrakoot in Bundelkhand, Uttar Pradesh. He was told this while on a hunger strike earlier this month, to bring to the forefront the state of development in his village, or rather the lack of. As Vineet Kotarya, fellow Baleri resident, shared with us a horrific story about the death of a woman and her new-born in the midst of labour, on account of her being unable to access medical care at the right time, Lovelesh rattled off the string of problems in Baleri, which range from broken hand-pumps to broken roads. "We have seen these people in our galis during the time of elections, and heard them out. And what of all that now?", he says, point-blank, as the doctor straps the BP machine onto his forearm to check his vitals. Media coverage and local buzz has ensured an SDM visit after a week of anshan (hunger strike), and with the SDM comes the doctor, BP machine in tow.
Indu Prakash, meanwhile, echoes, "Team banegi, jaanch ke liye jayegi, samasyaon ka samadhan hoga (A team will be put into place, it will be sent for an investigation to Bareilly, and the problems will be worked out)." He says this almost on loop, and sounds much like the voice of a fatalistic god. Vineet shoots it down almost instantly, "Humein ashvasan nahi, vikas chahiye (We don't want assurances, we want development)."
A few days apart to what we're terming the 'Baleri kiska saath, kiska vikas anshan' were the Banda Kisan Union's protests. According to Balram Tiwari, the district head of the union, they were given to understand that findings off the pending Swaminathan report would finally be put into implementation with the voting in of this new party, but the farmers lot has worsened during the BJP regime. A sea of farmers that included both small and large land-owners, donned in the union's signature green, gathered at the City Magistrate Rameshchandra Tiwari's offices earlier last week. Included in their list of demands were free electricity for irrigation and of course, realistic loan waive-offs. The City Magistrate was careful not to bring up the latter, in his official bytes.
But if basic development and the plight of farmers are usual suspects on protest agendas, then Bundelkhand didn't stop there these last few weeks. From aspirants for (what are considered as secure) government jobs to already-appointed government officials, discontent was the name of the game. While the monsoons have blocked off roads and caused jams and headaches, disgruntlement on behalf of the janta has added to the overbearing humidity in the hinterland.
Like the ASHA workers of Chatarpur district who were appointed in November 2017 and have recently been dismissed from service, on account of new guidelines. "What's more, we were not even given notice," Chaya Tiwari informed us, who joined her gang of ASHA workers outside the zila panchayat offices, to submit a petition against the unwarranted decision.
The sanitation workers of Chitrakoot took out a "samay se vetan (timely pay)" march on the streets of Karwi town, emphasising on the unfairness of their condition. Safai karmi Ashok Kumar Yadav said, "We're the only government-appointed workers who are never paid on time. We also have families to support, bills to pay… But we have to wait for a zillion signatures, from the Pradhan's to this and that. If somebody's unavailable, then we just have to wait for our own money." Yadav casually threatened turning it all into a "parivarik dharna" very soon, if the local administration continued to be unresponsive, "We'll bring our families here, and we'll all be on protest."
Chitrakoot also saw more than its fair share of miffed, aspiring teachers last week. Candidates who'd cleared the BTC (Basic Teaching Certification) — one of UP's most-coveted titles — were up in arms about the government's recent decision to appoint only those who'd qualified their B.Ed's as primary school teachers. It is their opinion that it is an unfair decision on two counts — one, that the BTC itself has been modified into the D.El.Ed. making it a tougher exam, and two, that the party's campaign line on the issue had been about creating more jobs in this space, not thinning down what was already in place. 
Meanwhile, lekhpals (village revenue record officials) across Faizabad decided to go the full monty with full-blown strikes, jeopardising fates and lives of many dependent on them for daily subsistence. Since it is the primary role of the lekhpal to keep records, he is responsible, for instance, at the village level, to sanction ration to a family living under the BPL. Arun Kumar Mishra of Wahiuddinpur village told us about the legal mess he's in; wanting to bail someone out, and awaiting the lekhpal, necessary for the paperwork, to resume office. "Chappal ghis gayi hai tehsil ke chakkar lagata lagate, lekin yeh lekhpaalon ki hadtaal nahi khatam hui (My chappals have worn off, coming to the tehseel office everyday, but this strike simply isn't ending)."
Sanjay Mishra from Khempur Chandai village has been waiting for the sanctions for subsidised material for his sugarcane farms, but the lekhpals' strike has ensured a halt on admin machinery.
There isn't a date on this we learn, as Avdhesh Kumar Mishra, UP Lekhpal Union head of Bikapur, reads out from his list of eight demands. Sharing his immediate plans, looking very pleased, he adds, "After this, we'll move the strike to district-level, for an indefinite period of time."
Looks like Mishraji will need to invest in a few pairs of chappals soon, just as Lovelesh might need to up his anshan game. Unless the government is looking to invest in its janta and schemes sometime sooner, perhaps before the next monsoons are upon us.
Khabar Lahariya is a women-only network of rural reporters from Bundelkhand.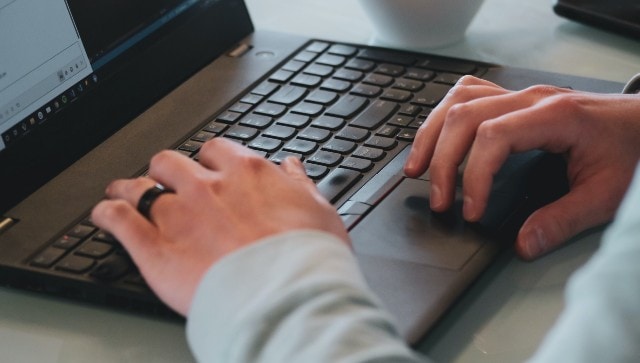 India
Students who have been selected provisionally need to submit their original documents to the commission. If they fail to do so within the stipulated time, their selection will stand cancelled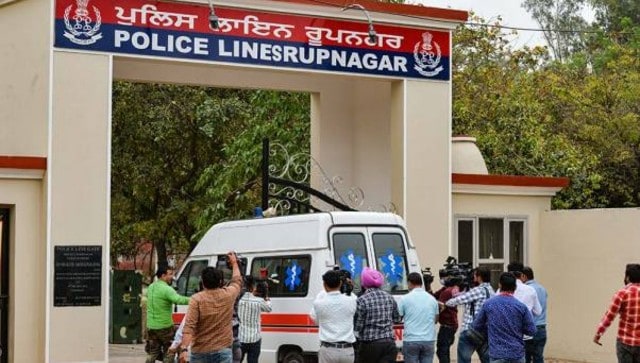 India
The Supreme Court had directed the Punjab government to hand over the custody of Ansari to the Uttar Pradesh Police, saying it was being denied on trivial grounds under the guise of medical issues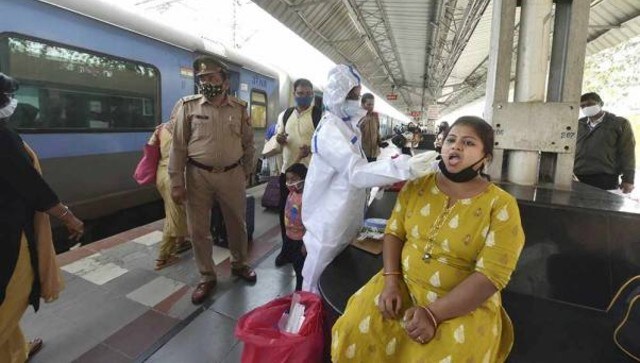 India
Law minister Brajesh Pathak's purported letter also blamed the death of Padma Shri winner Yogesh Praveen on the lack of an ambulance, though the victim's family denied making this charge