Mohan Bhagwat's speech a treatise in syncretism and liberalism; exposes lies, insecurity and bigotry of RSS haters
RSS Sarsanghchalak Mohan Bhagwat's speech on day one of the RSS conclave in New Delhi on Monday was a study in syncretism. Some of the ideas espoused in the hour-long lecture conform to liberal principles whose core belief rests on respect for all choices, individuality and inclusiveness.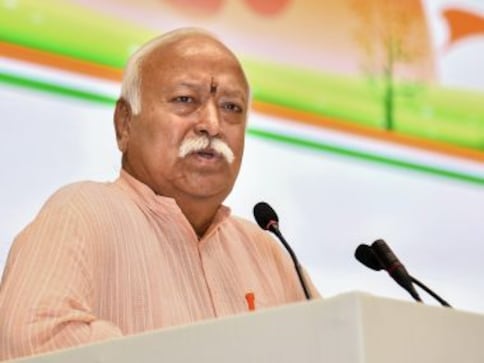 RSS Sarsanghchalak Mohan Bhagwat's speech on day one of the RSS conclave in New Delhi on Monday was a study in syncretism. Some of the ideas espoused in the hour-long lecture conform to liberal principles whose core belief rests on respect for all choices, individuality and inclusiveness.
The lives of Sangh members, insisted Bhagwat, are a celebration of unity in diversity. He touched upon the key questions regarding RSS — its funding, the role of women in the organisation, whether it respects the Tricolor or seeks to gain political power. He also urged sceptics not to trust his words but to verify it in true spirit of inquiry.
This might sound a little confusing. We have been led to believe that "RSS is evil". Congress president Rahul Gandhi, for instance, has often compared the organisation to 'Islamic State' and 'Muslim Brotherhood'. The public discourse around RSS is toxic. It has been vilified relentlessly for decades in the political and ideological space of post-Independence India even as its national footprint and socio-cultural reach has reflected exponential growth.
As Karnataka High Court lawyer Tejasvi Surya noted in Swarajyamag, "the very fact that it has survived and grown in a terribly hostile political environment since the time of its inception is a testimony to the strength of its core character." This paradox should tell us that the systemic vilification campaign that the RSS has historically been subjected to, has not received popular approval.
Yet this is not for want of trying. The malignant narrative that RSS has been a victim of has painted the organisation in crude dictatorial terms and accused it of trying to foment terror to create a 'Hindu Pakistan' or a 'Hindu Taliban'. RSS has been burdened with a cosmetic image of bigotry and blamed for taking a monolithic view of history. Its critics have alleged that the organisation preaches obscurantist philosophy. RSS, it is said, propagates a 'muscular' version of Hindutva that is light years away from the religion's pluralistic roots and tries to cast Hinduism in Abrahamic mold.
And yet we find Bhagwat proclaiming that RSS believes in pluralism, accepts heterogeneity and tries to seek threads of unity in diversity. Addressing a congregation of actors, thinkers, political leaders and media at the Vigyan Bhawan in New Delhi on Monday, Bhagwat reiterated that India's diversity must be "respected and celebrated" but never be allowed to degenerate into discord that weakens us.
RSS respects all differences and tries to create a 'bhed-rahit samaj' (division-free society) that works towards a common purpose of society-building, said Bhagwat. It seeks to make citizens compassionate, capable and competent, leading to a stronger nation. A society that is divisive, discordant and feuding within itself can never contribute towards nation-building. The aim of RSS, according to Bhagwat, is to find congruity amid incongruity through certain binding values such as pluralism, self-sacrifice and spirit of co-existence that find expression in Hinduism.
He was quick to stress that Hinduism isn't a religion in this definition but a 'value system' that binds the society. Its inherent pluralism allows space for diversity of all kinds.
Sarsanghachalak-ji at Vigyan Bhavan: how did "Hindu" come into our agenda of society-building? How to join this vast society? So many langauges, so many deities, diversity in food & dress. 5 "Hindu" values knit the whole of our society. @RSSorg #RSSVision @DattaHosabale

— Makarand R Paranjape (@MakrandParanspe) September 17, 2018
He defined the core RSS philosophy as a methodology for societal change through 'vyakti nirman' (character-building). Swayamsevaks work in spirit of self-sacrifice and earns the trust and goodwill of society through their actions. "That is all that RSS is about."
Quite unlike the fascist force it is touted to be, Bhagwat made it clear that RSS never tries to impose its philosophy on anyone and its internal dynamics are congruous with the highest levels of democracy. "I'm placing before you some facts about this organisation," said the designated head of RSS. "I am not here to convince or convert you. I invite you to study and verify. Come to us, inspect us, see how we work and then form an informed opinion."
It is difficult to reconcile this 'open door' policy with the coerciveness that critics accuse RSS of fomenting. This exposes RSS critics as an intolerant group of anti-free-speech crusaders who are allergic to alternative ideologies and who use misinformation, bullying and denial of platforms as a political tool to drown out every other voice except their own.
Bhagwat, in the spirit of a true democrat, took a lenient view of criticism. He acknowledged that when an organisation grows, becomes bigger and more powerful, people become interested in it and some "target Sangh out of fear of its increasing power which is quite natural." He said that it is mostly borne out of misconception.
"People get the impression that RSS is a very dictatorial organisation. They think that the 'chief' of RSS decides everything and everyone has to follow. In reality, RSS is very different. But don't believe me, come close to Sangh to check out the truth," he said.
"Here the youngest Swayamsevak can question the eldest," said Bhagwat and gave an anecdotal experience of a fourth-standard kid in a Nagpur shakha who demanded to know why the Sarsanghchalak is so infrequent in attendance. "If you want to see the most democratic organisation, come to us", he said and narrated how its founder Keshav Baliram Hedgewar never subjected the organisation to a dogmatic structure and instead let it evolve democratically through consensus.
Dr Hedgewar had never said that I'm starting Sangh. He just said "sangh was started". Everything in Sangh was evolved democratically, naturally. Nothing is being imposed on Swayamsevaks. Every new thing is introduced only after thorough discussions. #RSSVision

— J Nandakumar (@kumarnandaj) September 17, 2018
Bhagwat's words do not conform to the distorted view of RSS that has been pushed down our throats by generations of durbari historians, 'committed' academia and a pliant media that worked as political agents for one party and demonised an organisation that felt no need for publicity. Intellectuals who take umbrage at labels like 'Urban Naxal' used labeling as a tool to control the discourse.
Its critics accuse RSS of ruling by proxy, but Bhagwat clarified that political domination is deemed as a "failure" by RSS.
"We do not want Sangh domination. Our viewpoint is quite the opposite actually. Our vision is to strengthen the society, which will take the nation forward. Community feeling is the basis of Sangh ideology. Our swayamsevaks do a lot of good work, but we do not propagate their names. Every citizen must work for the nation selflessly, because it is the duty of all of us to give back to the nation in whatever way possible."
The RSS has always remained steadfast on social welfare, never bothering about reaching out to clarify its viewpoint, leave alone giving an institutional response to the slander campaign around it. It instead focused on institution-building and imbuing citizens with a strong moral fiber that has allowed the Sangh to hold its own in a climate of intolerance.
While this has been a strategy till now, this might be changing. The three-day event organised by the RSS is an outreach initiative to engage in samvaad (dialogue) and vivaad (debate) with critics and sceptics. But before that, it is an attempt to turn the focus on itself and explain the purpose of its existence. This outreach — which was deemed as superfluous and unwarranted because the organisation remains intrinsically averse to publicity — in itself, it points to a subtle shift in RSS ideology.
India
Over some time now, the RSS chief has been meeting intellectuals and academics from the Muslim community in what the RSS has portrayed as meetings held to strengthen communal harmony in the country
Explainers
Mohan Bhagwat's visit to the Kasturba Gandhi Marg mosque at the heart of the Delhi – his second meeting with Muslim intellectuals over the past month – comes amid an unprecedented outreach to the minority community by the RSS chief and in the backdrop of the Gyanvapi mosque row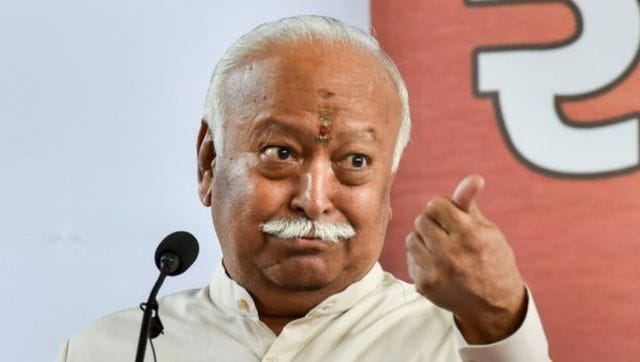 India
RSS chief Mohan Bhagwat and All India Imam Organisation chief Umer Ahmed Ilyasi on Thursday held closed door meeting that lasted for more than an hour