Modi walks talk on minimum govt: 4 cabinet committees gone
Modi discontinued these committees in the same fashion as he had done while abolishing what many called wasteful legacy of UPA, 30 GoMs and EGoMs.
A day after President Pranab Mukherjee told the nation that the Union government "will function on the mantra of Minimum Government, Maximum Governance", Prime Minister Narendra Modi took a step forward in making that a reality.
This had been his one of the often repeated campaign catchphrases. On Tuesday evening, he discontinued four Standing Committees of the Cabinet -- Cabinet Committee on Management of Natural Calamities, Cabinet Committee on Prices, Cabinet Committee on World Trade Organisation Matters, Cabinet Committee on Unique Identification Authority of India related issues. Again these committees were formed by Manmohan Singh as each of these issues became contentious or acquired urgency at different points in time but instead of hastening the decision making process, it shifted the responsibility of decision making and accountability. Instead of taking a position on those contentious issues, Singh's constitution of these Cabinet committees or GoMs came as useful alibis to buy time, or perhaps peace among warring ministers.
Modi discontinued these committees in the same fashion as he had done while abolishing what many called wasteful legacy of UPA, 30 GoMs and EGoMs (Group of Ministers and Empowered Group of Ministers).
Five other Cabinet committees -- Appointments Committee of the Cabinet, the Cabinet Committee on Economic Affairs, the Cabinet Committee on Parliamentary Affairs, the Cabinet Committee on Political Affairs and the Cabinet Committee on Security, headed by the prime minister will continue to be functional and will be re-constituted shortly. A senior official said, reconstitution of these committees should be a routine affair as the new government has taken over and the ministers will have to be made members of these most important committees by name and their current portfolios.
The issues designated by the Manmohan Singh regime to be sent to now defunct four cabinet committees have either been assigned to the cabinet secretary or to the continuing Cabinet committee on Economic Affairs or by the full Cabinet.
Again the logic of abolishing the four standing committees of cabinet is same as was for abolishing GoMs and EGoMs. The official position of Modi;s government was "this would expedite the process of decision making and usher in greater accountability in the system. The Ministries and Departments will now process the issues pending before the EGoMs and GoMs and take appropriate decisions at the level of Ministries and Departments itself."
Incidentally, this move also coincided with the appointment of PK Mishra, as additional principal secretary to PM Modi. This is a new post that has been created in the PMO. The position of additional principal secretary did not exit in the PMOs of previous prime ministers. In Manmohan Singh government when Pulok Chaterjee was brought in as principal secretary, TK Nair was elevated to the position of Advisor.
PK Mishra will function in coordination with Principal Secretary Nripendra Mishra. Both are considered to be very competent officers. Power corridors in Delhi is abuzz with the appointment of PK Mishra, whose name was initially in consideration for the post of principal secretary but then after appointment of Nripendra Mishra, gossip mills had gone silent on him.
Senior officials point out two reasons for appointment of PK mishra at one of the most critical positions in the PMO. He is considered close to Modi and has held several key positions in Modi government in Gujarat, including his principal secretary before he came on Central deputation in 2004.
A senior official told Firstpost that the first reason could be that workload of the PMO under Modi would actually be manifold higher than in Manmohan Singh or Atal Bihari Vajpayee regime. The pressure on Principal secretary Nripendra Mishra would have been too much to handle therefore it was better to divide the work between two officers at the top.
Second reason, as they say could be the fact that Modi does like concentration of too much power in one hand and thus brought in someone or particular set of people, trusted and tested. PK Mishra is a 1972 batch IAS officer and Nripendra Mishra is 1967 batch UP cadre IAS officer.
Find latest and upcoming tech gadgets online on Tech2 Gadgets. Get technology news, gadgets reviews & ratings. Popular gadgets including laptop, tablet and mobile specifications, features, prices, comparison.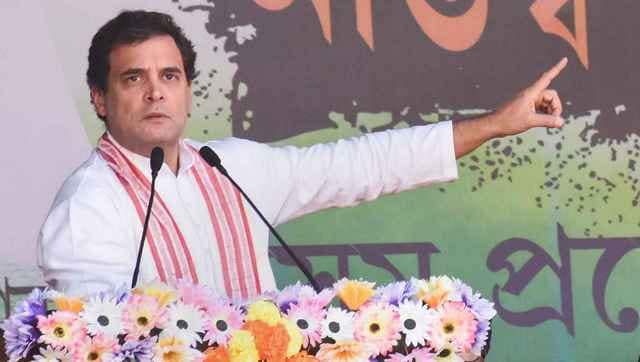 India
While driving the Congress party to dust, Rahul is leading by example on how not to lead it.
Politics
In his complaint, Baru alleged that after placing an online order to purchase liquor by paying around Rs 24,000, the person on the other end switched his mobile phone off and went incommunicado.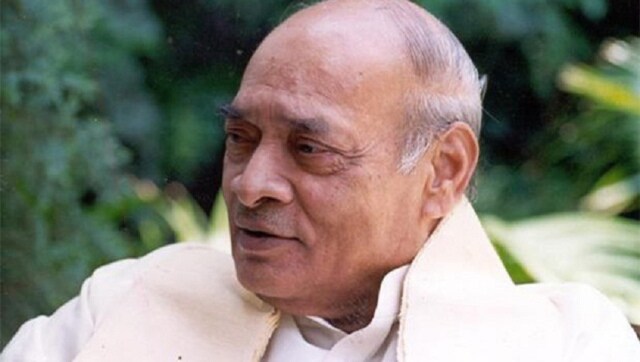 Politics
Many argue PV Narasimha Rao was India's finest prime minister, but not his own Congress party and its dynastic 'high command'.