Modi says he passed demonetisation test with distinction without telling us his marks
Modi tried to look like a student who had passed the examination with distinction and was waiting for his marks.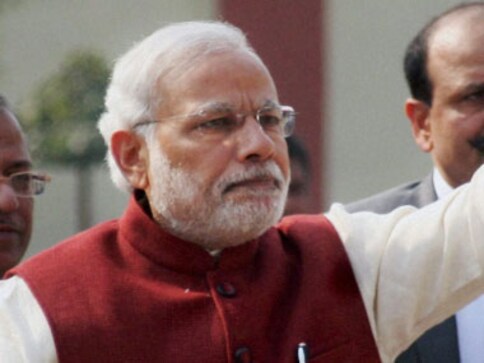 So what did you expect Narendra Modi to say in his address to the nation on Saturday night, 50 days after he junked the high-value currency? Did you expect the Prime Minister to declare that demonetisation had eliminated corruption by 'X' percent or trashed black money by 'Y' percent? That would be not just naive but downright preposterous.
He didn't even tell us how much of the Rs 15.4 lakh crore worth of the demonetised Rs 1,000/500 notes has returned to the banking system. Most of it may have come back to banks, and Modi perhaps chose not to mention it. That would only have given his legion of critics a neat chance to interpret it as an admission of failure. It's another matter that such a figure alone means nothing for an honest determination of the success or failure of this exercise.
In effect, Modi didn't have anything particularly significant to say about the outcome of demonetisation. That's because there isn't any outcome yet.
But credit Modi with some intelligence. His critics can't claim an absolute intellectual monopoly over it. He knows his political opponents and media critics are not his voters, and he has no compelling need to please them. He is a master of the game that goes by the name of politics. Often, politics is a game of make-believe. And Modi knows best how to use the political version of the literary tool of "suspension of disbelief".
Considering the bizarre impact that the adventure against corruption has left on people and economy, at least till now, Modi's speech, from his point of view, was politically correct and economically prudent.
He defended his move. His line that only 24 lakh people in the country have declared an annual income of more than Rs 10 lakh would ring the right bells.
He thanked people. He said people had endured the inconveniences, though the phrase "with a smile" was a bit too hyperbolic to leave a good taste in many mouths.
He tried to control damage. He announced a series of sops for sections of people, especially for those who took the brunt of demonetisation. These include:
— Under PM Awas Yojna, home loans up to Rs 9 lakh will get interest exemption of 4 percent and loans up to Rs 12 lakh, 3 percent.
— Three crore Kisan credit cards will be converted into RUpay cards.
— Interest on cooperative farm loans will be waived for 60 days.
— Banks will raise cash credit limit for small businesses from 20 per cent to 25.
— Micro, small and medium enterprises will have their credit guarantee doubled to Rs 2 crore.
— Senior citizens will get a guaranteed 8 per cent interest on deposits up to Rs 7.5 lakh for ten years
— Pregnant women will get Rs 6,000 for medical needs.
If critics scoff at these sops as budget-like, that's a problem for neither Modi nor the intended beneficiaries. He is trying to wipe the tears of demonetisation. And he promised that banks would return to normalcy soon, though he didn't say how soon, because he can't.
The utility of demonetisation as a tool to clean up black economy, especially in a country as hugely cash-driven as India, is open to debate. But once undertaken, it's an economic jigsaw, whose many pieces will take a while, perhaps up to a year, to fall into place. It's not a game of chess that would produce for the player a victory or defeat in a short spell. But that didn't stop Modi from declaring himself a winner.
He said that the huge amount of money that has entered the banking system was an indication of the "success" of his programme.
Politics and strategies apart, Modi tried to look like a student who had passed the examination with distinction and was waiting for his marks.
But, in fact, he ended up looking like a student who, though determined to pass the test, is unsure of not only the result but the marks he will get. The spark in his eyes was missing as he spoke. As was the usual bluster from his oratory. During the Hindi version of his speech that came first, both his hands were clenched at the edges of the podium for long, before he raised one of them.
The post-demonetisation Indian economy is like the "street damaged by improvements" which American author O Henry mentions in his 1904 short story The cop and the anthem. Protagonist Soapy of this story hurls his umbrella into an excavation on the road in disgust.
Modi has dug up the road of Indian economy with the promise to build a new one on which people can have a smooth and joyous stroll. But, in the meantime, some people are falling into the holes excavated on the road as part of the repair and getting hurt. Some are getting killed.
Nervous or not, Modi seems determined. It's difficult to believe that he woke up one fine day and hit upon the brainwave of demonetisation to put an entire population into misery and to lose his support base. What's easy to believe is that he hadn't anticipated the logistical nightmare of remonetising the junked notes.
Modi seems to be doing what he can at this critical juncture of his exercise. If it's a course correction, he is not doing a bad job of it.
Author tweets @sprasadindia
Subscribe to Moneycontrol Pro at ₹499 for the first year. Use code PRO499. Limited period offer. *T&C apply
Politics
An analysis of the trend noted that the "most prominent reason seems to be that after working under politicians for many years, civil servants aspire to wield power rather than just take orders"
India
Speaking at a function in Jammu on Sunday, Azad had said that the prime minister speaks frankly about his past as a tea-seller and does not try to hide his background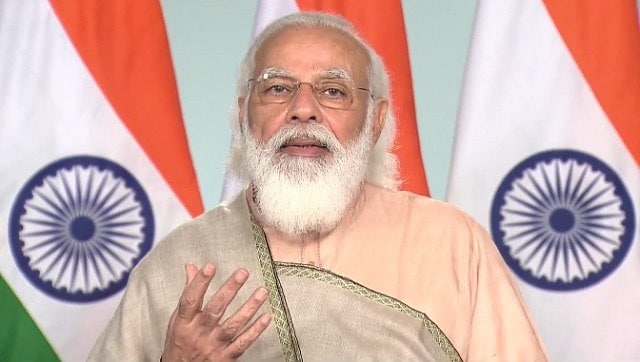 India
Addressing the students, the prime minister spoke of the need for making available energy that is safe, affordable and environment-friendly to the public