MNS' eviction drive in Mumbai against illegal vendors turns violent, hawkers attack party workers; one injured
A Maharashtra Navnirman Sena (MNS) worker sustained serious injuries after he was allegedly attacked by hawkers outside Malad railway station in in Mumbai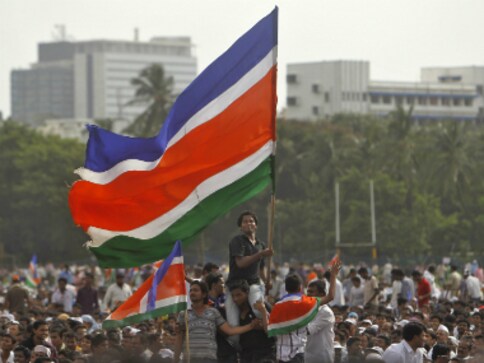 Mumbai: A Maharashtra Navnirman Sena (MNS) worker sustained serious injuries after he was allegedly attacked by hawkers on Saturday afternoon outside Malad railway station in western suburb of the city.
MNS has adopted an aggressive stance against hawkers occupying railway station premises after the Elphinstone Road railway station stampede that claimed 23 lives and its workers have been driving away illegal vendors since 15 October.
A similar drive was undertaken by the party in Malad area on Saturday.
MNS worker Sushant Malavade and other activists tried to evacuate hawkers from near the railway station area, it was then that some of the vendors allegedly attacked them, police said.
Malavade, suffered serious injuries after which he was taken to a local hospital, said police.
Meanwhile, Mumbai Congress president Sanjay Nirupam said he would not tolerate such high-handedness of MNS leaders against the hawkers.
The hawkers are capable enough to retaliate to any aggression from MNS, he said.
India
Maharashtra Navnirman Sena (MNS) chief Raj Thackeray on Thursday wrote a letter to the managements of Mumbai based schools asking them to accord top priority to the safety of students.
India
Four workers of the Maharashtra Navnirman Sena (MNS) were seriously injured in a clash with shopkeepers in suburban Vikhroli over not displaying Marathi signboards, the police said on Monday.
Politics
Mumbai Hawkers' Union's 'Rozi Roti Andolan' at Azad Maidan was disrupted as a violent scuffle broke out between Congress and Maharashtra Navnirman Sena (MNS) party workers