MNS drive against hawkers in Mumbai continues, party workers attack vendors near Vashi railway station
MNS workers on Sunday allegedly attacked hawkers near Vashi railway station in Navi Mumbai in a bid to evict them from the station premises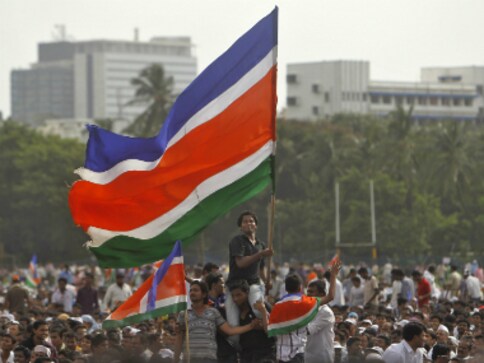 Mumbai: Maharashtra Navnirman Sena (MNS) workers on Sunday allegedly attacked hawkers near Vashi railway station in Navi Mumbai in a bid to evict them from the station premises, police said.
The incident occurred this afternoon when a group of around seven workers attacked the hawkers outside the station, a Vashi police station official said.
"We have registered a case of rioting against them and process to arrest them is underway," he added.
On Saturday, MNS workers and hawkers had clashed near suburban Malad railway station in Mumbai.
A MNS worker had sustained serious injuries after he was allegedly attacked by hawkers on Saturday afternoon.
MNS has adopted an aggressive stance against hawkers occupying railway station premises after the Elphinstone Road railway station stampede that claimed 23 lives and its workers have been driving away illegal vendors since 15 October.
MNS worker Sushant Malavade and other activists had tried to evacuate hawkers from near the railway station area, it was then that some of the vendors allegedly attacked them, police sai on Saturday.
Malavade, suffered serious injuries after which he was taken to a local hospital, said police.
Politics
Aaditya Thackeray will be in Ayodhya for a day-long trip, which will see him doing a darshan and an aarti at River Sarayu. The timing of the visit is significant, as it comes ahead of the Mumbai civic body polls and amid the attack on Shiv Sena over the Hindutva issue
Politics
This came after 40 Maharashtra MLAs including 33 Shiv Sena and seven independent MLAs exhorted their support to rebel Shiv Sena leader and state Cabinet Minister Eknath Shinde by signing a letter, said sources
Politics
This isn't the first time the Shiv Sena is seeing a dissent within the ranks. In the past, big names such as Raj Thackeray, Narayan Rane and Chhagan Bhujbal caused ripples when they left the party