MM Khan's murder should force AAP govt to fix corruption-infested NDMC
Tears and hopes have dried up at the home of MM Khan, the slain legal officer of New Delhi Municipal Corporation (NDMC).
Tears and hopes have dried up at the home of MM Khan, the slain legal officer of New Delhi Municipal Corporation (NDMC).
His widow and three daughters in their small apartment in Jamia Nagar in South Delhi receive the occasional visitor — old conversations start, some remember how Khan took pride in his honesty and routinely rejected bribes offered by those stuck with unsolved cases in the NDMC.
The biggest of all, the mega offer — the amount sounded like a bumper lottery — of Rs four crore to hush up a Rs 140-crore dispute in favour of a hotelier, was rejected outright by Khan.
Enraged, the owner of The Connaught Hotel, Ramesh Kakkar, allegedly hired hitmen to kill Khan, a day before he was scheduled to pass the final order on the hotel lease terms.
On Monday morning, the hired assassins rode their motorcycle right upto Khan's car and knocked on the window. The moment Khan rolled it down, the assassins pumped bullets into his chest and drove away. A blood-splattered Khan managed to drive home but collapsed once out of the car. His eldest daughter, Iqra, 23, a medical student, tried to resuscitate him, but failed. A doctor who had rushed in from next door declared him dead.
Hundreds flooded Khan's home on hearing the news.
Some wailed, some wept silently, some prayed. Iqra and her two sisters, both school students, offered water to their visitors. When the crowds thinned, he told his mother to be bold, and that the family must have faith in the system that produced an honest officer like Khan. "My father was a part of the system, he wanted to change the system (with his honesty)," Iqra said in a brief interview, her words resembling a poignant dialogue from Madhur Bhandarkar's widely-acclaimed film Page 3.
Within 48 hours of the murder, Delhi Police officers — aided by one of their informants — arrested the killers who eventually led them to Kakkar, who confessed to being the architect of the conspiracy to kill Khan "because he would not listen to any of my appeals, I feared he would pass an adverse order".
Khan's murder, for the millionth time, highlighted the deep-rooted corruption reeking through one of the country's biggest civic bodies. For almost three decades, the NDMC has time and again been subjected to various allegations of corruption, mostly involving real estate and building construction issues. In 2015, as many as four top NDMC officials were sent to prison on charges of corruption relating to the 2010 Commonwealth Games.
In recent cases, the Aam Aadmi Party (AAP) has demanded the sacking of NDMC mayor Ravinder Gupta in an alleged bribery case, claiming Gupta demanded cash from a builder. Complaints have been mounting against NDMC's vice-chairman Karan Singh Tanwar by his own colleagues, who blamed him for halting NDMC's eviction drive against squatters in popular market complexes. Worse, the complaint against Tanwar was filed against none other than NDMC enforcement director Neeraj Bharti.
"There are many reasons why the NDMC is known as a corrupt body, I do not wish to go into details," Bharti said in a telephonic interview, adding: "Every time a new political party comes to power in the NDMC, it does nothing to stop corruption, it is a recurring problem." He said that he has already sent a detailed note to the Delhi Police, highlighting various cases of corruption over the past two decades, within the civic body. Tanwar, on the other hand, told reporters last week that he routinely receives corruption charges against officers in the Enforcement Department.
AAP spokesperson Dilip Pandey said CM Arvind Kejriwal and top AAP leaders will meet with Home Minister Rajnath Singh soon to appraise him of the incident, and what led to the the murder.
"The NDMC is one of the most corrupt bodies in Delhi. We have genuine information that Khan was pressurised by his very own colleagues to change the report. He refused. And see what happened? You rarely hear an honest officer being killed for refusing a bribe," Pandey said in an interview.
He said ever since AAP regained power in the National Capital, his party has been relentlessly campaigning to end corruption in the NDMC. "It has a building that looks very swanky, the rest is riddled with so much corruption that you can settle anything, anywhere in the building, if you have the cash."
Such is the level of the slugfest between top officers in the NDMC over graft charges that last month, then Delhi Police chief BS Bassi met Rajnath Singh, Lieutenant-Governor Najeeb Jung and top officials of the CBI and Central Vigilance Commission to resolve the crisis.
Incidentally, it was Tanwar who had written a letter to the NDMC chairman Bharti to remove Khan from his post because Tanwar felt Khan was "being biased" against Kakkar, the hotel owner. The core issue of corruption against Kakkar dates back to 1987 when NDMC officers found he had bribed his way out to create a luxurious hotel on a piece of land given to him by the NDMC to construct a youth hostel.
After many legal twists and turns, the case eventually landed on the table of Khan, with whom a division bench of the Delhi High Court entrusted the job of concluding the proceedings by 30 May.
Crucial to the case was a demand notice of Rs 140 crore, which Khan — if corrupt — could have diluted to a lesser amount.
"People routinely came to visit my father and took him outside. My father turned all of them away. He told us honesty is the world's biggest (source of) satisfaction," said Iqra, surrounded by friends.
Kakkar, claimed a senior member of the Delhi Police, initially offered cash to some local wrestlers and asked them to beat up Khan but the offer was rejected. An enraged Kakkar — now in police custody — then paid Rs two lakh to hire two sharp shooters to kill Khan. The two shooters, in turn, involved another four locals and tracked Khan's movements before executing the kill on Monday.
In Jamia Nagar, a densely populated neighbourhood known for its countless, cheap biryani outlets, many mourned Khan as a popular person who offered both general and legal advice.
In the blistering heat and dust of Delhi, political leaders, including those from AAP, remained glued on television to watch and analyse election results. No one had time to visit Jamia Nagar to meet Khan's family members.
A neighbour, Taslim Ahmad, said with Khan gone, this case will go into a spin. "This happens when honesty dies at the hands of dishonesty. Khan Bhai remained honest despite being part of a corrupt system but eventually, paid the biggest price."
His life.
India
The Safdarjung Observatory, considered the official marker for Delhi, recorded 28.2 mm rainfall, while the Ridge station registered 126.8 mm rainfall from 8.30 am on Saturday to 8.30 am on Sunday, officials said
World
Mukadam was the daughter of a diplomat, and her status as a member of the country's elite has shone a spotlight on the relentless and growing violence against women in Pakistan, said prominent rights activist Tahira Abdullah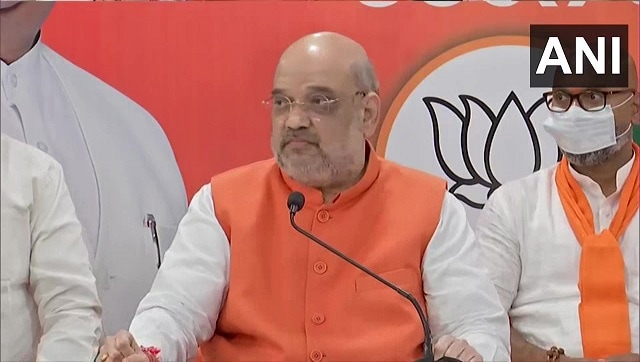 India
Congress leader Priyanka Gandhi Vadra said that Shah went to Uttar Pradesh to "distribute certificates" but was "unable to handle his own responsibility"