MK Stalin welcomes Tamil Nadu govt's announcement to release 67 life convicts on MGR's birth centenary
Chief opposition DMK welcomed the announcement by Tamil Nadu government to pre-maturely release 67 life convicts to commemorate the birth centenary of MGR.
Chennai: The Tamil Nadu government on Monday announced the pre-mature release of 67 life convicts who have completed 10 years of imprisonment, in commemoration of the birth centenary of former Chief Minister M G Ramachandran and the move was welcomed by the principal opposition DMK.
In the first phase, 67 convicts who have served 10 years in prisons across the state as on 25 February would be released, an official release said.
The decision had been announced by Chief Minister K Palaniswami during an MGR birth centenary event at Dindigul in December last.
In accordance with Article 161 of the Constitution, which empowers a governor to grant pardons and to commute sentences and as per guidelines of the Supreme Court and high courts on the issue of pre-mature release, two government orders were issued.
The GOs envisage guidelines for the release of prisoners, it added.
Welcoming the move in the Assembly, Leader of Opposition MK Stalin asked why the announcement was not made in the House, since it is in session, questioning if it was in line with the tradition.
Law Minister C Ve Shanmugam said the release of prisoners being proposed by the government was a "continuing task," indicating that was why an announcement in this regard was not made in the House.
Governor Banwarilal Purohit has to give sanction for the proposed release of prisoners, Shanmugam said adding a case by case review of convicts including their criminal background was being done in keeping with the Supreme Court guidelines.
"Unlike the release of prisoners during your (DMK) regime (2006-11), now it is being done on a case by case basis as per the Supreme Court guidelines," he said.
In the central prisons in the state, committees were set up to give recommendations for remission of sentence, he noted.
Prisoners were being evaluated for release on factors like the length of their detention (if it was 10 or 20 years) in prisons and if they faced serious ailments.
Founder of AIADMK and mentor of late J Jayalalithaa, M G Ramachandran (1917-1987) was Chief Minister of Tamil Nadu between 1977 and 1987.
Tamil Nadu government celebrated his birth centenary year across the state.
India
The injured were rushed to the Cuddalore Government Hospital and are undergoing treatment. Labour minister CV Ganesan said an enquiry would be ordered into the incident
Politics
Pitchandi, who represents the Kilpennathur assembly constituency in Tiruvannamalai district had served as DMK deputy whip in 2016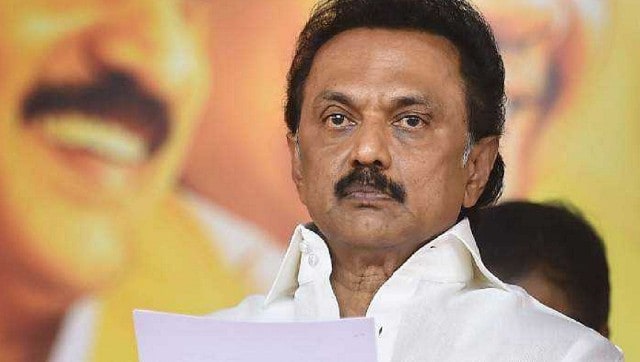 Politics
The DMK top leader is expected to call on Governor Banwarilal Purohit and stake a claim to form the government in the southern state