MJ Akbar says only nationalism, nation-state can combat 'existential challenge' of terrorism
Speaking at the India Ideas Conclave, MJ Akbar contended that faith-based terrorism challenges the concept of a nation-state and presents an existential challenge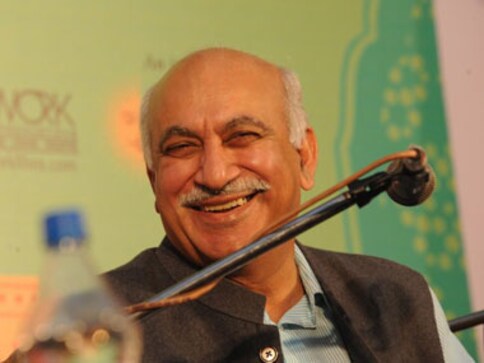 Panaji: Only nationalism and the nation-state can ideologically combat terrorism, Minister of State for External Affairs MJ Akbar said on Friday.
Speaking at the inaugural session of the India Ideas Conclave, which got underway in Panaji on Friday, he also contended that faith-based terrorism challenges the concept of a nation-state and presents an existential challenge.
"And that is why I have always argued, that if you think that there is no intellectual answer to terrorism, that there is no ideological answer to terrorism, then you are wrong. The real ideological answer to terrorism is nationalism. And this is true everywhere. It is only the forces and power of nationalism, which will recognise the danger and push and drive and repel these elements away," Akbar said.
Holding terrorism "is just not a law and order problem" or "a problem of somebody introducing violence", he said that the two things that make terrorism or faith-based terrorism into an existential challenge included that firstly, it "challenges the whole concept of the nation-state. It doesn't believe in the nation state".
"What they believe in, is faith-based space, not in the nation-state. And this faith-based state then becomes redeveloped or re-imagined itself into shibboleths and into short-hand terms like Caliphate and so and so forth," he added.
Akbar also said that terrorism strikes at the roots of pluralism, which is fundamental to Indian philosophy.
"The most important element, not only of modernity, but of any philosophy going back to the beginning of humanity and that is the co-existence of all human beings as equals. The living together, plural societies, in which we all live together as one, irrespective of what our personal differences might have been.
"Terrorists do not believe in a fundamental aspect of our Indian philosophy 'Sarva Dharma Samabhav'... What they believe is 'faith supremacy'. The supremacy of one faith at the cost of another," he said.
"The moment you inject fear into a society, you create invisible walls, you create distance... you create imagined horrors. And therefore the 21st century is going to be a struggle and to end this challenge of those who sell fear and those who challenge the nation-state," he added.
India
The joint operation was carried out by the NIA and Jammu and Kashmir police along with the Central Reserve Police Force (CRPF). The team also conducted searches at other locations in Srinagar as a part of the crackdown on terror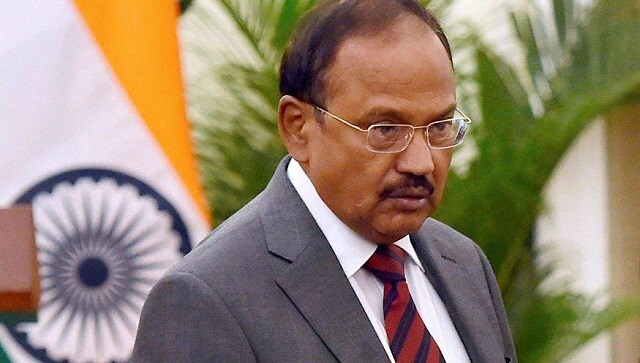 India
National Security Advisor Ajit Doval on Wednesday attended via video link the 12th Meeting of BRICS (Brazil, Russia, India, China and South Africa) National Security Advisers and High Representatives on National Security
India
During the searches conducted at the premises of office bearers and members of JeI various incriminating documents and electronic devices were seized