Mizoram government's peace talks with terror group HPC-D deferred, may resume in August
The next round of peace talks between Mizoram government and the Manipur-based Hmar People's Convention (Democratic), scheduled to be held this month, is likely to be deferred, a senior official said
Aizawl: The next round of peace talks between Mizoram government and the Manipur-based Hmar People's Convention (Democratic), scheduled to be held this month, is likely to be deferred, a senior official said.
"The talks have to be deferred as there are some matters to be cleared and approved of by some government departments. Some other matters are pending due to unavoidable circumstances," Home department additional secretary Lalbiakzama said.
Efforts were being made to resume the talks in August, he said.
This round of talks, he said, was likely to be the last official level talks as there was a proposal to elevate the peace talks to the political level.
Both the sides were hopeful of the outcome of the talks which had commenced from August last in Aizawl, he said.
The ongoing talks had revolved around deliberations on the autonomy and functions to be accorded to the Sinlung Hills Development Council (SHDC) which is most likely to be renamed as Sinlung Hills Council (SHC).
The HPC-D had earlier demanded a separate autonomous district council in Mizoram by carving out the areas in the north eastern part of the state, adjoining Manipur.
The outfit had then not accepted the formation of SHDC, constituted following the agreement signed between the state government and the erstwhile underground HPC in 1994.
Politics
Uttarakhand, Goa and Punjab will go to polls in one phase on 14 February. Elections in Uttar Pradesh will be conducted in seven phases from 10 February to 7 March. Manipur will have two phased-polls in 27 February and 3 March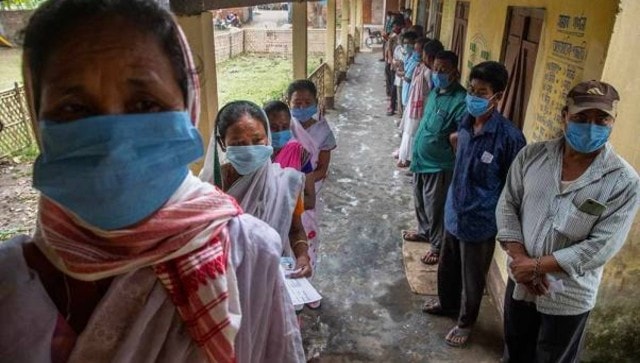 Politics
The model code of conduct will come into effect from today following the announcement of the dates.
Politics
The Bharatiya Janata Party (BJP) unveiled its campaign song for Uttar Pradesh based on the popular Sri Lankan number 'Manike Mage Hithe' rendered by Yohani De'Silva.