"…It's only education which gives a human being the power to discriminate between right and wrong, good and bad,'' said the Supreme Court while upholding the law enacted by the Haryana government barring illiterate persons from contesting panchayat polls in the state. On the face of it, everything is right about what the court said and it is in sync with the way most educated Indians think. It might appear mischievous to point out that the court's conclusion that illiterate people cannot make the difference between right and wrong is downright snobbish.
But the point has to be made.
To run a panchayat or any office of responsibility you need intelligence; whether it comes through formal education or everyday exposure to ground realities is secondary. Shared collective experience and institutionalised memory make a farmer understand his land and crops much better than perhaps a degree-holder on the subject. The same factors come into play in dealing with problems and issues of the local kind. Again, to chose between good or bad one does not need education; it's the function of the internalised value system in case of individuals and societies. The moral core of this is imbibed through the informal process of socialisation.
Our educated tend to treat native intelligence with disdain. But the fact is, education can only supplement, not replace, it. The country has had a great history of self-governed social and community organisations since centuries. These functioned solely on native intelligence and sharpness. If by education, supporters of the Haryana government's policy mean making clerical paperwork more efficient, that's a different argument.
In India, we have a problem of equating education with intelligence, and degrees with competence. That's the reason our society values degrees so much, not what the holders deliver in real life. You feel the condescending approach of the educated in everyday life. During elections, perhaps, you realise it the most. The general tendency among the city-based intellectuals in the television studios and elsewhere is to treat the ordinary masses, particularly those in rural areas, as fools who are easily swayed.
There seems to be a broad consensus among the educated that people in villages are prone to making foolish choices and are easily influenced by enticements, promises and the divisive rhetoric of political parties, and that they don't really understand the ground reality of their existence. What is forgotten is India has an interestingly high record of throwing out incumbent governments, and the rural and semi-urban voters almost always form the biggest chunk of voters.
Perhaps we need to redefine the term 'education' a bit to get a clearer perspective on the term. It cannot be about formal, degree-based knowledge only, it has to include traditional, informal knowledge too.
Finally, it is intelligence that matters.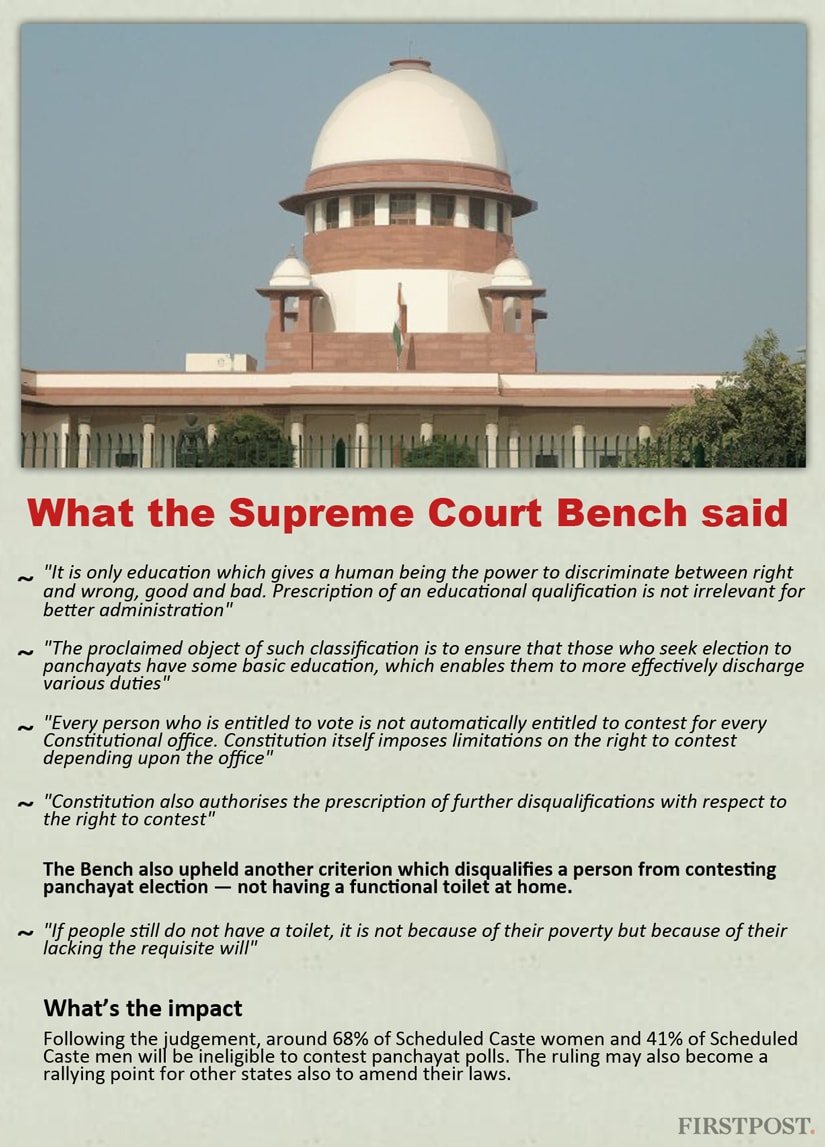 Your guide to the latest cricket World Cup stories, analysis, reports, opinions, live updates and scores on https://www.firstpost.com/firstcricket/series/icc-cricket-world-cup-2019.html. Follow us on Twitter and Instagram or like our Facebook page for updates throughout the ongoing event in England and Wales.
Updated Date: Dec 11, 2015 15:32:01 IST