Antonov AN-32 mising: IAF beset with ageing assets, slow decision-making
The AN-32 crash could possibly be a casualty of this but the accident should again refocus attention to the ageing assets of Indian Air Force.
Today, around 70 percent of India's Air Force is of Russian origin: MIG-21 fighter jets, MIG-29 fighter jets, AN-32 transport aircraft, IL-76 transport aircraft, Mi-17 helicopters, SU-30 MKI fighter jets and many more. Friday's disappearance of AN-32 on a flight to Port Blair from Chennai and accident is the third in recent months.
Is it connected to the controversial refit and upgradation programme of the entire fleet of AN-32 in Ukraine in recent years? A few months ago Croatia accused Ukraine of supplying faulty fighter jets and filed a legal case against it. The war with Russia has put immense pressure on Ukraine's defence manufacturing complex.
The AN-32 crash could possibly be a casualty of this but the accident should again refocus attention to the ageing assets of Indian Air Force. The cost of delay in decision-making during 10 years of UPA government, where the then defence minister AK Antony famously sat over decisions to keep his "clean" image intact, haunts the Indian Air Force even today. All Indian governments are guilty of this but, the cost can be extremely high as seen in the past when Mig-21 aircraft were dubbed as "flying coffins".
In the bargain, the three Services suffered because of acquisition and modernisation processes are high complex, technical and they take time. Even when a decision is reached on hardware, the financial outgo remains a matter of paramount importance.  Three squadrons each of Mirage 2000Hs and MiG-29s — presently undergoing retrofits — complete the IAF's fighter inventory.
Apart from 10 ageing MiG-21 and MiG-27 squadrons (phase out in 2017), IAF assets are six Jaguar squadrons — all awaiting engine, avionics, and weaponry upgrades - and 11 squadrons of licence-built Sukhoi Su-30MKIs, which will eventually increase to 15 by 2019-20.
Fleet of AN-32 are over three decades old, fighter squadron strength is at around 35 when the desired number is 60 to keep China and Pakistan in check.
In 2014, Air Force Chief Marshal Raha gave vent to his frustration when he said that "every project, be it acquisition or design development, is taking longer than it ideally should. We have lost timelines. Time overrun is much more than it should have been. It is a concern. After all, Indian Air Force is India's air force, not my air force. It is the government's responsibility, the responsibility of the nation to provide whatever is necessary."
The Modi government has since then tried to make defence acquisition one of its priorities but, it is time consuming.
The Hindustan Times on 26 May reported that "grappling with a drawdown of its fighter jet fleet, India has firmed up a plan to plug the capability gap over the next 10 to 15 years. A top defence ministry source said the Indian Air Force was working towards the target of inducting around 400 warplanes by 2030 to buttress its depleting force levels that set off alarm bells about the country's ability to tackle a combined threat from China and Pakistan."
Bickering over costs has delayed the much publicised decision to buy French Dassault Rafael fighter jets for the IAF.
India's remains dependent on Russia
Russia's 39% military exports in the last five years have been to India. Closely followed by the US, Russia remains India's biggest supplier and with close to 75 percent of the Indian Air Force Russia-made or through joint ventures, New Delhi will remain dependent on Moscow for years to come.
The Stockholm International Peace Research Institute (SIPRI) in its last report emphatically stated that, "Based on existing orders and weapons, Russia will remain, by a significant distance, the main supplier of major arms to India for the foreseeable future".
Russian daily Izvetsia in an opinion piece expressed confidence about Russia-India defence ties when it commented that "when the Western media gloatingly chides Russia for losing a contract to supply Delhi with attack helicopters, they conveniently forget or ignore that, prior to this, India bought 150 Mi-17V-5 transport helicopters from Russia, that it intends to produce 200 Ka-226T Russian light helicopters at its factories, and that it is interested in Russian S-400 and Tor-M2KM anti-aircraft weapon systems, Pantsir-S1 surface-to-air missile system and other offensive and defensive hardware."
The Indian government has begun to diversify and now with US having recognized India as a "defence partner" more military equipment will slowly become available.
In recent months Boeing Chinook CH-47 heavy lift helicopters, Boeing Apache-64 D and six Airbus A330 tanker aircraft have been decided for acquisition. But, Indian military establishment still finds Russia a more dependable ally though some of the ageing hardware needs quick upgradation.
AN-32 Transport Aircraft upgradation
With 30 percent of Soviet defence production facilities in Ukraine, the breakup of the Soviet Union and creation of independent CIS countries put pressure on India's military for refit, refurbishment and upgrade operations. But, a friendly Russia helped Ukraine to keep the supply chain functional though there were major challenges, like in the refit of aircraft carrier Admiral Gorshkov, now INS Vikramaditya.
The Russia-Ukraine partnership has now broken due to war over Crimea. The Russian annexation of Crimea and imposition of western sanctions has exposed the vulnerability of India's military as most of the defence systems acquired from the former Soviet Union were partly or wholly built in Ukraine.
It has had a fallout on the upgradation programme of AN-32 in recent years.
At war with Russia the supply chain of Anotov 32 planes or AN-32 transport planes lies in Ukraine.
The Indian Air Force became the first customer of AN-32 in 1976 after the strategic partnership agreement was signed by Prime Minister Indira Gandhi with Soviet president Leonid Brezhnev.
Currently 104 AN-32 aircraft are in operation in India and have served in Sri Lanka operations, disaster relief and special operations. The upgradation programme of ageing AN-32 has been a casualty of this war. Essential for upgradation of each of the 104 AN-32s the refusal by Russia to sell avionics equipment delayed the entire programme, and aircraft delivery to India.
A contract with Antonov signed in 2009 called for 40 aircraft to be upgraded in Ukraine, with the remaining 65 to be done in India under Ukrainian observation and instruction. Delays became a norm and the entire upgradation exercise was caught in controversy. In March this year last five AN-32 planes sent to Ukraine for refit and refurbishment were reported to have disappeared. Later denied by Kiev government the planes are said to have been "found".
Refit and upgradation programme for AN-32 had included modification in cockpit layout, upgraded avionics equipment, noise and vibration reduction enhancing crew comfort, reliability and maintainability of the aircraft.
Ageing Helicopters
Chetak and Cheetah helicopters of 1960s vintage (also used in Siachen Glacier) are still being used through several rounds of refit and have outlived even its extended life.
In December 2015 According to the CAG, of the 181 Cheetah and Chetak helicopters flown by the Army Aviation pilots, 51 are 40 years old or older and 78 between 30 and 40 years old. Last year wives of Army Aviation officers met defence minister Manohar Parrikar and pleaded for phasing out of these choppers.
Defence Minister Manohar Parrikar informed Parliament in December 2015 that in last three years (2011-12, 2012-13 & 2013-14) and the current year 2014-15 (up to 25.2.2015) 14 helicopters have crashed and 31 lives have been lost in those crashes.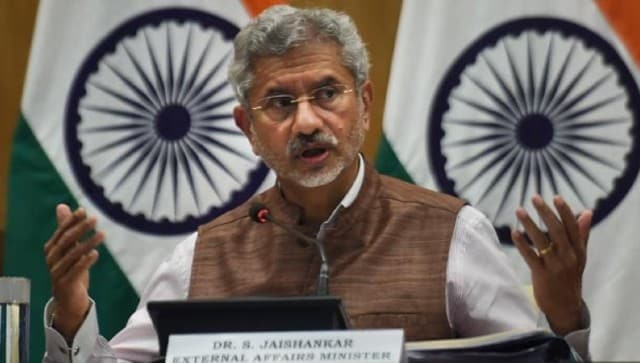 World
Russian foreign minister Sergey Lavrov added that Russia was ready for the transfer of cutting edge technologies and 'additional manufacturing' of weapons systems to India
science
The Lake Baikal telescope in Siberia is one of many efforts to hunt for neutrinos in the world's most remote places.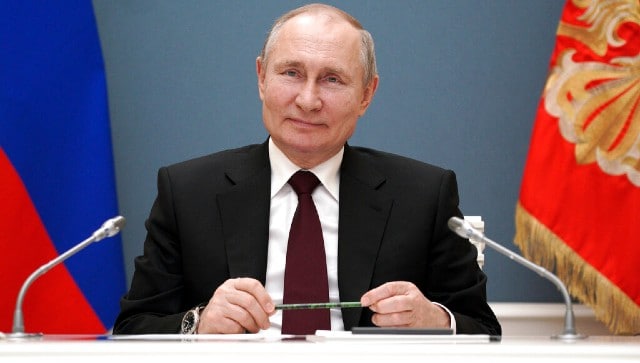 World
The 68-year-old, who has been in power for over two decades, said he would decide later whether to run again in 2024 when his current term ends