Misreading Rohith Vemula's death: The suicide was not a story of 'depression'
Rohith along with four other comrades were expelled from the struggle, were surviving in a makeshift tent in the campus, because of an alleged assault on one Nandanam Susheel Kumar
By Shubhda Chaudhary
On 18 December, Rohith Vemula had written a letter, by hand, to the vice-chancellor of the University of Hyderabad, stating, "Please serve 10 mg of sodium azide to all Dalit students at the time of admission. With direction to use when they feel like reading Ambedkar" and "Supply a nice rope to the rooms of all Dalit students."
Soon after he committed suicide, depression theorists have been egregiously citing his case as one of 'clinical depression', trying to reduce his death to mere rhetoric rather than a fallout of the institutional anti-Dalit politics practiced by the University of Hyderabad. Many stated that an inordinate amount of importance is being given to the suicide note. However, the question which arises is this- if it were not for the suicide note, how would we have known about the malpractices being carried out with respect to Dalit students in the university? How would we have come to know of the prejudices and the influence of extraneous forces, apart from the utter ineptitude of the administration?
Rohith along with four other comrades were expelled from the struggle, were surviving in a makeshift tent in the campus, because of an alleged assault on one Nandanam Susheel Kumar, the president of the HCU unit of the ABVP. All the official inquiries, the doctor's testimony and the witnesses confirmed that it did not take place. So, was Rohith treated in a just manner? It was indeed a tragedy.
Political journalists like Manu Joseph have drawn a parallel between Rohith's suicide and farmers' suicides in India. Claiming that depression or alcoholism is behind their agony, the government has anyway been trying to render farmers invisible. No one talks about land grabbing, corruption in allocation of government funds, the politics behind the very nomenclature of who can be a 'legitimate farmer' or why farmers are unable to repay their loans. No one talks about the thousands of widows who are left behind, who do not get any government support after her husband's suicide on the grounds that the deceased was 'suffering from depression'. There are millions of stories like these, which are never uttered, because it's easier to leave them aside. Quite erroneously, Manu Joseph states that 'In a country where most people can be termed 'farmers', it is not anomalous that most people who kill themselves would be 'farmers''. Perhaps Joseph does not know that in cases of farmers' suicide, the family needs to fill up a 40-page questionnaire that question his identity and even if, on one single point, there is an anomaly, the government denies money to the family. Does Joseph understand the tribulation and agony that a family needs to undergo in order to establish that the deceased was a farmer?
Is it right to compare Rohith's case with that of Deepika Padukone who recently openly accepted that she was suffering from depression? Comparisons like these are laughable. On one hand, you have a celebrity, who is in the limelight, who has control over her life and her decisions, who above all is not a 'victim'. On the other hand, you have Rohith, who was a Dalit activist, who in his entire life had suffered the burden of his identity, who did not have control over how his identity is perceived, who was an outcast. How can a comparison like this even have an iota of intellectual thought?
Manu Joseph comes from a state (Kerala) that has the highest suicide rate in India. Also, he should not reduce the issue of depression and suicides to only Dalits. The notion itself tries to manufacture consent on the idea that suicides take place within Dalits, as if the upper castes do not commit suicide.
It appears that depression theorists are using the term 'clinical depression' as an analytical category and not as a clinical condition. Officially, does the state even reveal data on the deaths of Dalits or farmers? It is a misfortune of today's era, especially in the Indian context, that for a protest or an agitation to be taken seriously, someone needs to die. Death, here rewards, only posthumously.
Scholars like P Sainath, Meena Kandaswamy, Subhash Gatade and Ravichandran Bathran have voiced their support, lamenting the death of a bright student intellectual who loved 'science and stars', idolized Carl Sagan and thought minutely about his own existence. It reveals how deep-rooted casteism is indoctrinated within our mental faculties that the idea of 'the other' can lead a section of society to create its own fabricated 'depression story.'
In the ongoing rhetoric, clinical depression is being analysed as if it's just another disease, reducing the deep-rooted scars and pain that it causes to a human soul. Theorists who make such claims certainly do not understand what clinical depression is, a fact that is quite evident from a superficial reading of the phenomenon. "Research worldwide, including in India, suggests that at least one in five women and one in 10 men suffers from major depressive disorder at some time in their lifetime,' states Dr Shamsah Sonawalla, consultant psychiatrist. There are thousands of Indian citizens, in fact 1 in 10 Indians, who navigate through jagged decades of health and work, tormented by troubled moods and disturbed brains, causing heartbreak to their loved ones and challenges to their doctors. Does the nation care? Perhaps not!
P.Sainath has rightly said, 'French writer Victor Hugo wrote that there is nothing on earth that can stand in the way of an idea that has come. In India in 2016, I think that time has come. And the idea, is justice: social, economic, cultural, gender, and for Rohith and a billion other Rohiths.'
My argument is, instead of trying to fit the episode in a fabricated 'depression theory', intellectuals must come up with a solution. Nothing else really matters because India will soon forget Rohith, as it did the woman who was gangraped in Delhi in December 2012. If we need to more forward and make a concrete change, we don't need recycled ideas, but a solution.
Find latest and upcoming tech gadgets online on Tech2 Gadgets. Get technology news, gadgets reviews & ratings. Popular gadgets including laptop, tablet and mobile specifications, features, prices, comparison.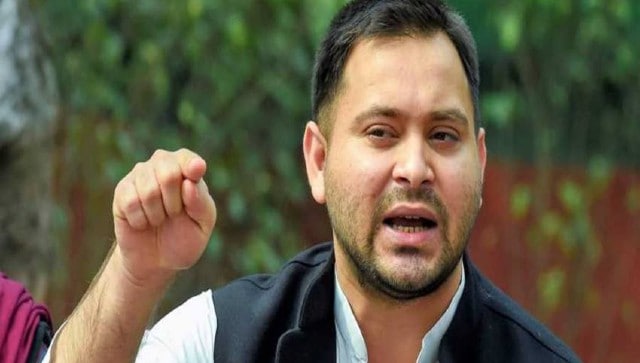 Politics
The RJD leader said that the Mahagathbandhan will point out "discrepancies" to the Election Commission, and would explore legal remedies if the polling body did not satisfactorily address its concerns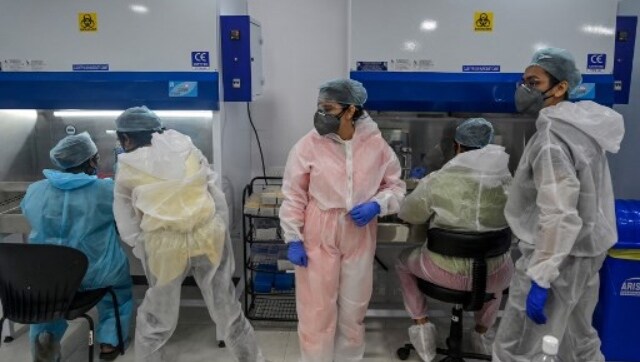 India
While experts say that rapid antigen tests can help countries with out-of-control outbreaks, India's practice of conflating the data from rapid tests and RT-PCR tests risks painting an incomplete picture of its infection rates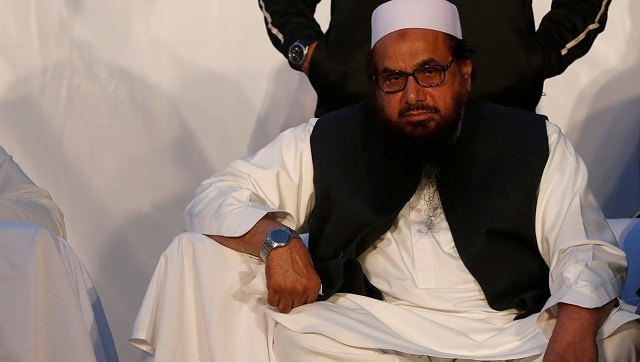 World
Saeed has been in and out of house arrest since 2008, with the courts setting him free after the State seemed unable to frame charges