'Misguided youths' snatch bank guard's gun in Jammu and Kashmir's Shopian; weapon recovered, boys let off after counselling
A group of unidentified attackers snatched the weapon of a bank guard in Jammu and Kashmir's Shopian district and fled on Thursday, but it was later recovered from 'miguided youth', police said
Srinagar: A group of unidentified attackers snatched the weapon of a bank guard in Jammu and Kashmir's Shopian district and fled on Thursday, but it was later recovered from "miguided youth", police said.
The unarmed assailants overpowered the guard of a Jammu and Kashmir Bank branch in Pinjora village of Shopian and took away his 12-bore, cartridge-firing gun, a police official said.
According to police, the local police swung into action and started "meticulous investigation" and on the "basis of accurate human and technical inputs, the boys were identified".
However, police decided to adopt a humane approach as the boys involved were found to be only misguided youngsters from the village.
"Parents and senior citizens of the area were contacted and the search for boys was carried out. The said gun was recovered and boys were let off after proper counselling," said police, adding that the general public hailed police for a "people-friendly approach and assured cooperation in maintaining peace in the otherwise militancy-affected area".
Find latest and upcoming tech gadgets online on Tech2 Gadgets. Get technology news, gadgets reviews & ratings. Popular gadgets including laptop, tablet and mobile specifications, features, prices, comparison.
Politics
Mufti said that she would hold the Tricolour only when the separate flag of the erstwhile state of Jammu and Kashmir was restored
India
The amalgam leaders, who met at the residence of Mehbooba Mufti for the first time after its formation, adopted the flag of the erstwhile state of Jammu and Kashmir as its symbol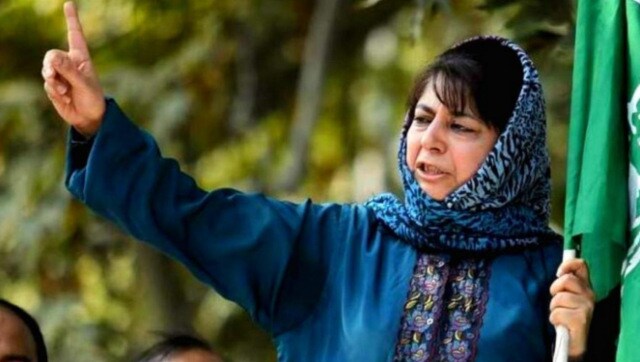 India
Mehbooba Mufti had said she would hold the national flag only when the separate flag of the erstwhile state is restored.