Miscreants open fire at temple in Bihar's Vaishali, head priest killed, one injured; police launches probe
Head priest of a temple was killed and one of his followers seriously injured after unidentified persons opened fire at them at a temple in Bihar's Vaishali
Hajipur (Bihar): The head priest of a temple was killed and one of his followers seriously injured after unidentified persons opened fire at them at a temple in Vaishali district, police said in Hajipur on Sunday.
The incident happened under the jurisdiction of Raghopur police station on Saturday night, the police said.
The head priest, 65-year-old Mauni Baba, was shot dead inside the 'Ram Janaki Mutt' temple while his follower Chhotan Das was seriously injured in the attack, the Station House Officer (SHO) of Raghopur, Rupesh Kumar said.
The incident came to light on Sunday morning when another follower of Mauni Baba found his master's body lying in a pool of blood, the SHO said.
The temple is located in a remote part of the district, he said.
Seriously injured Chhotan Das was also found lying beside the dead priest, he said.
He was taken to NMCH hospital in Patna, the SHO said.
Police was trying to ascertain the motive behind the attack and the identity of the attackers, he said.
Mauni Baba had come to the area 25 years ago, established the 'Ram Janaki Mutt' and temple, and has been holding the post of 'Mahant' since then, he added.
India
It is advisable that all candidates keep a check on the official website for further details and updates before and after applying
India
The decision was made at the meeting of the Crisis Management Group presided over by Chief Minister Nitish Kumar. The state saw a 10 percent positivity rate over the past week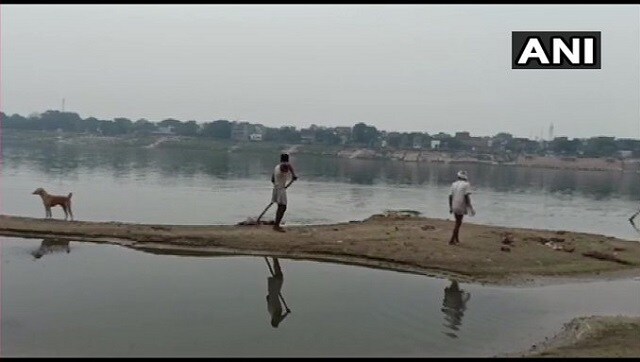 India
Some news channels claimed these were of COVID-19 patients from Bihar who might have been dumped by callous officials, state government strongly denied the same, asserting that none of the deceased was a local resident.