Minor girl in critical condition after being raped, set on fire in Madhya Pradesh; two accused men on the run
A minor girl was allegedly raped and burnt alive by two men in Sagar district of Madhya Pradesh
A minor girl was allegedly raped and set on fire by two men in Sagar district of Madhya Pradesh, according to media reports on Friday.
#BREAKING | Two men raped a minor and burnt her body in Sagar, Madhya Pradesh; the victim has been admitted to hospital; the accused are absconding pic.twitter.com/0H7LCYHcOF

— News18 (@CNNnews18) December 8, 2017
As per CNN-News18, the girl was set on fire by the accused when she began shouting in order to resist them. She was admitted to the local hospital and is reportedly in a critical condition.
The two accused are absconding at the moment, police officials said. A case has been against them under the relevant sections of the Indian Penal Code as the police conducts its investigation.
According to the latest data from National Crime Records Bureau (NCRB), Madhya Pradesh registered the highest number of rape cases filed in the country in 2016.
Friday's incident has come to light a few days after the Madhya Pradesh Assembly unanimously passed a bill awarding death to those found guilty of raping girls aged 12 and below. With that, Madhya Pradesh became the first state in the country where those convicted of such rapes will face the gallows.
The bill will be sent to the president for his assent after which it will become a law, state home minister Bhupendra Singh told reporters outside the Assembly.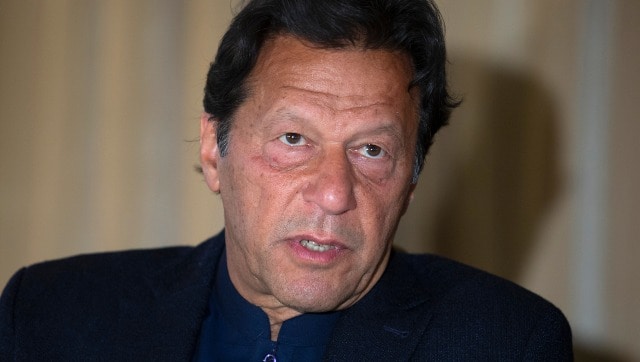 World
Last month, the Pakistani prime minister's comments on sexual violence drew severe backlash after he suggested that avoiding 'temptation in society' is the way to prevent sexual violence against women
India
He also said that he was deeply pained by the incident and would ensure that the accused in the case get the "most stringent punishment under the law".
Entertainment
The judge agreed with Harvey Weinstein's defense attorneys that a count alleging sexual battery by restraint in May of 2010 was too old, and outside the statute of limitations.