Militants in Kashmir rely on police for training, ammunition and personnel
Nearly two months before Kashmir erupted in protests over the killing of Hizbul Mujahideen commander Burhan Wani last year, security forces had killed his deputy Naseer Ahmad Pandit
Srinagar: Nearly two months before Kashmir erupted in protests over the killing of Hizbul Mujahideen commander Burhan Wani last year, security forces had killed his deputy Naseer Ahmad Pandit. Pandit was no ordinary militant; he was on the security detail of PDP roads and buildings minister Syed Altaf Bukhari. He fled with two AK-47 rifles from Bukhari's residence before taking up a life of militancy.
It was Pandit's idea to use social networking sites to galavanise support for mlitancy and is believed to have also trained the local recruits in the forest areas.
The Hizbul Mujahideen didn't rely solely on Pandit to train its recruits, but also weaned away the police informers who had "infilitrated" its ranks to extract information about Wani. Both Sartaj Ahmad Shiekh and Pervaiz Ahmad Dar, who were killed along with Wani in an encounter in Kokernag, had infiltrated Hizbul ranks at the behest of the armed forces before they completely switched loyalties and snapped contact with the police, said a senior police official.
About Wani's killing, the police had said that a specific input was received about the presence of militants at Kokernag in Anantnag, following which a cordon was launched with 19 RR and the three militants were killed. Militants are also trying to increasingly cultivate their sources in police and as a number of new recruits are receiving training locally, they rely on former police personnel for weapons training.
Morever, ammunition has been given to militants by some of their sources within the police. "In South Kashmir, militants have managed to get bullets from the police as during the protests it must be difficult to keep a stock of the ammunition that was used during protests," said a former militant, who was recently released from prison, and lives in a South Kashmir area.
The government has admitted that the some of the policemen suddenly disappeared from duty and joined the militant ranks, indicating that there was prior contact between the police personnel and the militants. When Pandit joined the militancy, it was seen as a major security breach. Pandit's father, Ghulam Rasool Pandit, however said that his son was harassed while he served in the police. "My son had raised an alarm and even brought before the notice of senior police officials the involvement of local police personnel in the drugs racket in South Kashmir. But he was ignored and instead harassed, due to which he joined the militancy."
He said that he his son joined militancy after six years of serving in the police.
As per government documents, a number of former police personnel — including special police officers (SPOs) — tasked with the counter-militancy operations, have joined militants. Many of them were subsequently killed in encounters or arrested. Pandit was killed in an encounter last year, nearly a year after a case was registered against him at a police station in Kothibagh after he had fled with weapons. A former police officer was killed along with another associate in the South Kashmir area of Shopian, and his death had also triggered widespread protests.
And these instances aren't only popping up in Kashmir; there are instances of police personnel having joined militant ranks from the Doda area of the Jammu division. Both SPOs, Gul Mohammad Magnoo and Riyaz Ahmad, were killed during an encounter in the Gaddi Bhagwah area in Doda after joining militant ranks, following which cases were registered against them under different sections of the RPC at Doda Police Station.
Deputy Inspector-General (Doda-Kishtwar range) Nisar Ahmad, said that the two of the SPOs had earlier shifted their loyalities to the militants in 2015 as they were facing problem of money. "We had tried to get the SPOs back into the police through their family members, but that didn't work and they were later killed in an encounter with security forces. As far as the Doda-Kishtwar region is concerned, no movement of militants has been spotted for a long time. We had two militants who were active earlier in Kishtawar, but they would have either been killed or may have moved to Pakistan," he said.
In January 2016, the personal security officer (PSO) of the sub-divisional police officer (SDPO) in Bijbehara had also decamped with four AK-47 rifles to join the militancy and in the South Kashmir area on 7 February, 2015, a former SPO Syed Mufeed had fled from district police lines (DPL) Pulwama to join militants and was later killed in an encounter with the security forces. Documents reveal that some of the police officials who joined the militancy were also booked under the Public Safety Act (PSA), which is largely used against stone-pelting youths. Among the other police personnel who have been booked under different sections of the RPC — including that which is invoked for murder, the police has chargesheeted Head Constable Ghulam Mohidin Ganie and Constable Abdul Rashid Shagan, documents reveal.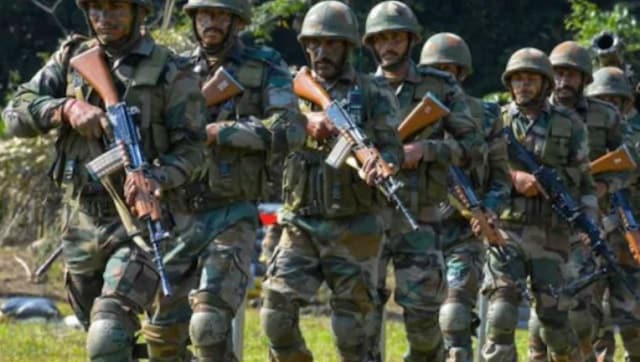 India
There is nothing in the situation that India has not faced before and overcome with resolve and Pakistan's desperation will soon convert into more frustration
India
Traditionally, the president participates in Dussehra celebrations in the National Capital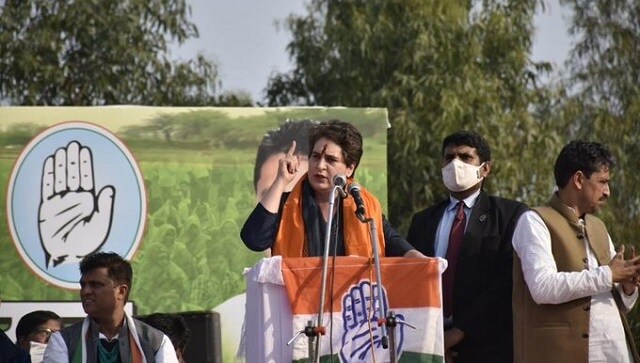 India
As many as seven civilians have been killed by militants in Kashmir Valley in the last five days.