Milind Deora column: SC's passive euthanasia verdict a welcome step to giving everyone right to die with dignity
The 538-page verdict and its guidelines are articulate and unambiguous, which is a big boon for Parliament to legislate and draft a law honouring the SC's mandate.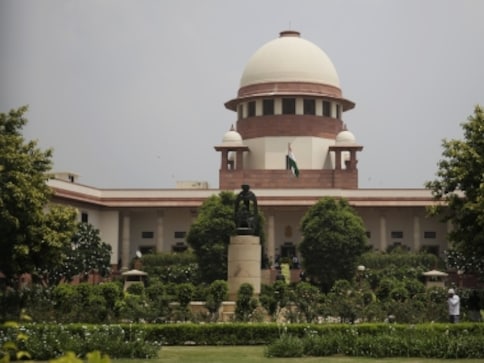 Myriad religions and cultures around the world have diverse conceptions of and relationships with death. Some believe in an afterlife, some in the immortality of the soul, and some in karma and reincarnation. Religions and cultures also have varied conceptions of the mortal self and its relationship with the physical world.
For instance, a philosophical subset in Hinduism called Kriya Yoga believes in the attainment of mahasamadhi, the final act of an enlightened yogi where they consciously choose to leave their mortal self and the physical world behind. Both Paramahansa Yogananda, who popularised Kriya Yoga worldwide and penned the globally renowned Autobiography of a Yogi, and his guru Swami Yukteswar Giri, are believed to have died of their own volition through the act of mahasamadhi.
The act of consciously choosing to die, of knowing when one is through with one's body is, however, largely acceptable only in the spiritual realm. The landmark Supreme Court judgment on 9 March that allows for passive euthanasia and delineates guidelines for a living will of terminally ill persons, is a step towards encapsulating some of that spirit in the legal context.
Countries and societies the world over grapple with ethical debates surrounding issues such as euthanasia, capital punishment, and abortion: Opinions are often polarised and policy decisions hard to formulate around these issues. They are also inherently political, and closely linked with the history, culture, ideology and laws of the society in question.
We understand and appreciate the emotional dimension that these issues entail, but the Supreme Court judgment on euthanasia was critical to lend formal structure and institutional legitimacy to what we believe is an essential right.
The 538-page verdict and its guidelines are articulate and unambiguous, which is a big boon for Parliament to legislate and draft a law honouring the SC's mandate. We wholeheartedly welcome this judgment: It is a step in the right direction towards operationalising the individual right to privacy and liberty, and the right to live — and die — with dignity.
At this stage, perhaps we should also debate the legitimacy of certain forms of active euthanasia. At the outset we'd like to emphasise that we do not condone active euthanasia in its entirety, nor the slippery slope it entails. Even though pain and suffering — mental or physical — are completely subjective, if the medical prognosis indicates any hope of survival, we do not think that active euthanasia should be permissible in those circumstances even if the individual in question favours it.
However, in the case of terminally ill persons who are given only a brief period to live, a period where their condition would only deteriorate and culminate in death, perhaps there is a case to be made for active euthanasia. At a point where the medical board and other regulatory mechanisms have certified that an individual's condition is beyond medical help, perhaps we need to explore the possibility of this person's right to refuse medical treatment that would only briefly prolong their life.
Just as an individual now has the right to die with dignity without being meaninglessly kept alive through machines, why shouldn't someone facing certain death be granted the right to die peacefully, rather than having to go through painful and invasive medical treatments and wait to become eligible for passive euthanasia?
If nothing else, we believe that this is a debate that needs to be initiated in the country. As for the Supreme Court judgment on passive euthanasia, we hope that the government and Parliament initiate legislation on it soon, consulting and communicating effectively with the legal community that would draft these bills, and the medical community that would implement them.
We hope that with the judgment's clear and unambiguous guidelines, an efficient and timely mechanism is established to review cases and make decisions. In these circumstances, the legal maxim "justice delayed is justice denied" takes on a whole new meaning, and bureaucratic red-tapism can take away an individual's inalienable right to die with dignity.
Opinion
Time is ripe for the West to realise that India's patience is running thin. Anyway, friendship can't be a one-way traffic
Explainers
Opposing the legal recognition of same-sex marriages, the Indian government has said that 'they will cause havoc'. The matter now lies before the Supreme Court. As the debate continues, we look at how nations have approved such unions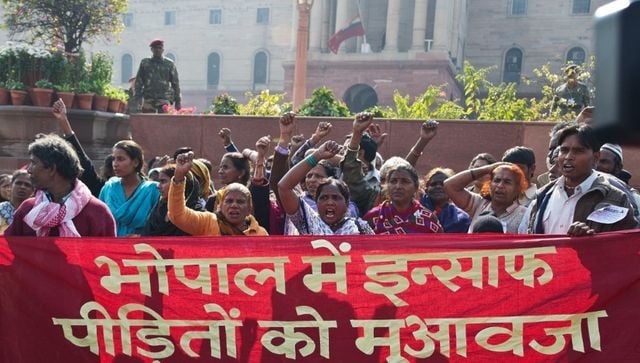 India
Rejecting the Indian government's curative petition that sought more funds for the victims of the 1984 Bhopal gas tragedy, the top court said it would open up Pandora's box. The American company, Union Carbide, responsible for the disaster had paid the survivors Rs 715 crore in damages in 1989