Milind Deora column: India has a long way to go before turning Uniform Civil Code into reality
Uniform Civil Code (UCC) has assumed severely controversial connotations in the Indian context, largely due to the politicization of the debate and the complex dynamics of religion and socio-cultural identity that operate within the country.
This week India welcomed and applauded two landmark Supreme Court judgments declaring instant triple talaq an unconstitutional practice and enshrining privacy as a fundamental right. Both are progressive judgments, and much-anticipated steps toward creating a more equitable society.
In light of the first judgement, I would like to ruminate upon the nature of the controversial debate surrounding the creation of a Uniform Civil Code (UCC) for India, a debate that has found little or no reconciliation in the past.
UCC has assumed severely controversial connotations in the Indian context, largely due to the politicization of the debate and the complex dynamics of religion and socio-cultural identity that operate within the country.
Theoretically, and in its true form, laws that are universally applicable to all citizens regardless of religious and social differences is a good idea, one that could foster a more equitable society. In practice, however, the process of establishing a uniform code for a country like India must be carefully calibrated, given the inherent complexities and intricacies of the myriad identities that our country houses.
The most important question is whether the Parliament is capable of debating what falls within the realm of culture, and what within legislation, and of discerning the extent to which it can intervene in public life without violating the rights and liberties of individuals.
To begin with, it is absolutely essential to depoliticize UCC in order to be able to analyse the issue with clarity and objectivity. Governments have been accused of wearing religious biases on their sleeve, and it is therefore necessary for all governments and political parties to stop this immediately. This is crucial to foster credibility and create a conducive environment for debate and discussion with religious leaders and communities if certain religious practices are considered detrimental to society.
My objective, however, is not to debate the merits and shortcomings of a UCC for our country. My intent is to examine whether we as a society have even begun to lay the groundwork for something as momentous as a universal code. I believe a lot more needs to be done before we are able to negotiate and embrace a framework of uniform laws.
Firstly, it requires the state to be divorced from religion entirely, something that India cannot boast of at the moment. Secondly, our biases are reflected in our disproportionate scrutiny of certain religions, and our tolerance of regressive practices in others.
For instance, certain religions encourage the renunciation of material comforts and worldly ambitions to embark on a spiritual journey of simplicity and hardship. For an adult to make this decision for themselves is acceptable, but the ethical and moral implications for us as a society to allow a child to renounce the world are completely different. We must begin to scrutinize the social evils and regressive practices that are espoused by all religions.
The last concern has to do with our national identity and a sense of insecurity that engulfs it. To be considered Indian requires an adherence to certain prescriptions and behaviours, or run the risk of being branded an anti-national.
In America, for instance, it is constitutionally and socially acceptable for an Indian American to celebrate India's Independence day or to wave the Indian flag, without threat of violence, jingoism or reproach from political parties. There exists a culture of respect and celebration of diverse identities, something that India needs to cultivate.
An individual from a diaspora community holding an Indian passport but harbouring an affinity to their home state should be able to support his country in a cricket match without his nationalism being questioned and without threats of violence.
Therefore, while we begin to embark on legislating a uniform code for our country, we must also find a way to address these larger, underlying issues as a nation, transcending the boundaries of religion, community and identity.
The author is a former member of parliament, and has served as minister for communication and IT, and shipping and ports.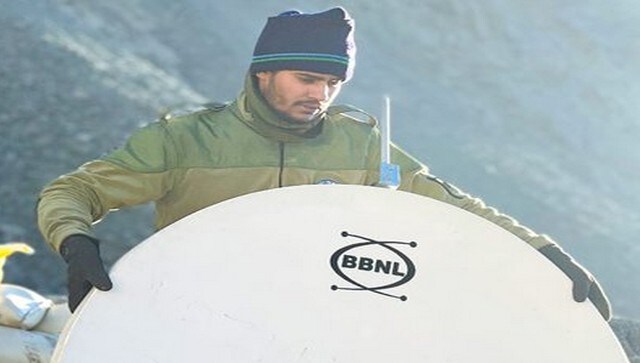 Explainers
The Leh-based Fire and Fury Corps, which handles military deployment along Kargil-Leh and secures the frontier with China and Pakistan, tweeted that internet was activated on the Siachen Glacier at 19,061 feet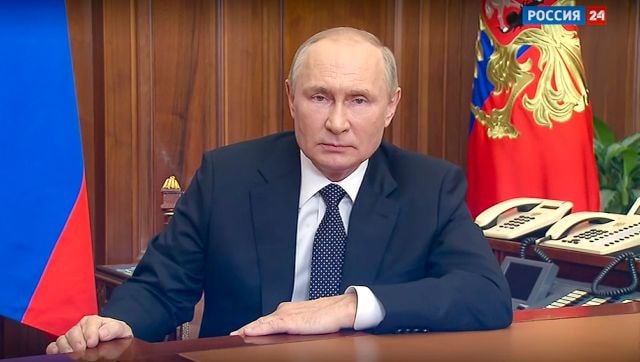 Explainers
Vladimir Putin on Wednesday, ordering Russia's first military mobilisation since World War Two, warned Moscow would respond with the might of all its vast arsenal if the West continued its 'nuclear blackmail'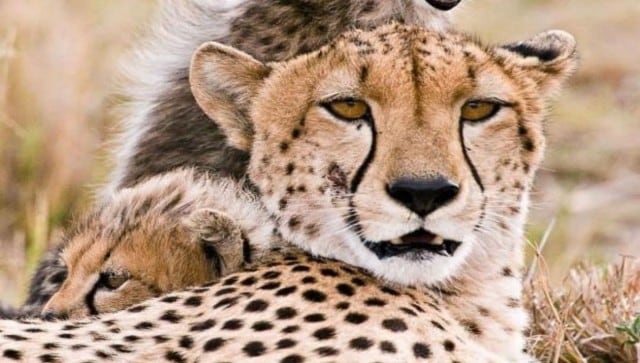 Explainers
Some say the presence of leopards in Kuno National Park could pose a problem for the big cats, while others point to reports of camera traps being removed and remain wary of poaching. But authorities say these lines of thinking miss the big picture