#MeToo: Decoding validity of defamation suits, rights of accused in sexual harassment cases on social media
In the wake of the #MeToo campaign afoot in India, some individuals moved the Delhi High Court on 11 October to prevent a woman from detailing her sexual harassment ordeal on social media as it implicates the petitioners.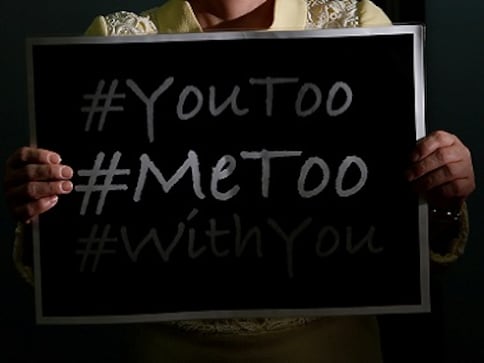 In the wake of the #MeToo campaign afoot in India, some individuals moved the Delhi High Court on 11 October to prevent a woman from detailing her sexual harassment ordeal on social media as it implicates the petitioners. The petitioners argued that the high court, in an earlier order involving both parties, had ordered that the identity of all individuals involved in the case be kept confidential. While the matter is sub-judice, the court has restrained both parties from discussing the case or disclosing the identities of the parties on social media, or to any media organisation.
This case brings to light the question of whether women who have faced sexual harassment can be legally restrained from disclosing the identities of the perpetrators on social media.
Defamation cases filed by rape-accused in India
Lawyers Collective, a prominent NGO, details several cases wherein a man accused of sexual assault has filed defamation suits against the complainants.
For instance, in the high-profile sexual harassment case involving RK Pachauri — the former executive vice chairman of The Energy and Resources Institute — he filed a defamation case against lawyer Vrinda Grover and several media houses for publicly revealing the statements of the women who had accused him of sexual harassment. In February 2018, a Delhi trial court had refused to issue any gag order against media houses, besides issuing certain guidelines on reporting.
"Such restraints (the injunction) as sought for not only amounts to enforcing a gag order upon the media, but at the same time, prevents a right of the public to be kept updated about the developments — their right to know is infracted or trampled upon," the court had observed.
In July 2016, Delhi-based photographer Manik Katyal sued 36 women who had accused him of sexual harassment in an online blog.
In other countries, too, there has been a rise in cases where men accused of sexual harassment have filed defamation suits to counter the complaints made against them. It is feared that the threat of such defamation suits could deter victims of such abuse from reporting their ordeal, or could prompt them to retract their complaints.
BuzzFeed has highlighted a number of such instances — In November 2017, American director and producer Brett Ratner sued a woman for defamation after she accused him of sexual assault on social media. In October 2018, it was reported that Ratner had dropped the libel suit after the accuser admitted that her memories of the alleged assault were "cloudy and unclear" as the events had occurred more than a decade ago. While the news report does not mention a settlement between Ratner and the complainant, it is believed that the woman's memories were not hazy while she had posted her sexual assault claims on social media.
Interestingly, even Hollywood producer Harvey Weinstein —sexual harassment allegations against whom triggered the #MeToo campaign — hinted at filing a defamation suit against The New York Times, which first investigated and reported the accusations against him. However, this was a defamation suit against the press, not the victim.
Rights of the accused: what does the law on sexual harassment say?
Under Section 228A of the Indian Penal Code, it is an offence to print or publish the identity, or information that can lead to identifying a sexual assault victim. A similar law does not exist to protect the confidentiality of those accused of sexual harassment or assault.
In the context of a Supreme Court judge, who had obtained an order from the Delhi High Court in 2015, restraining the media from writing about a sexual harassment case against him, prominent human rights lawyer and Majlis director Flavia Agnes points out that the law is unclear on whether a similar order could apply to social media.
When music artiste William Bensussen — popularly known as The Gaslamp Killer— had sued a woman who, on Twitter, had accused him of drugging and raping her, he had asserted that he was not trying to silence the complainant.
He had clarified that he wanted the case to be heard by a judge and jury, instead of being subjected to a "trial by social media".
Do such defamation suits silence sexual harassment survivors?
The risk of defamation suits for sharing their sexual harassment ordeals on social media could deter women from posting about their experiences. This is undesirable as it could even potentially preclude a judicial intervention.
There have been instances where social media posts have been treated as complaints in sexual harassment cases. For instance, when a law intern blogged about being sexually harassed by former Supreme Court judge AK Ganguly, her post was treated with her consent as an official complaint. Accordingly, a three-judge panel was set up to look into the allegations, and Ganguly was eventually asked to step down as the chairman of the West Bengal Human Rights Commission.
One can also argue that victims who report sexual assault or harassment on social media do so in the hope of using the platforms as outlets to share their tragic experiences, as the online space makes them feel safe. Taking this into consideration, defamation laws should not apply in such cases to ensure that the women are not subjected to further victimisation as a result of the legal proceedings initiated by perpetrators.
There is also the question of whether social media posts that name sexual offenders should be treated differently from naming and shaming offenders in mainstream media.
I would also argue that some women, when they take to social media to share their experiences with sexual harassment, do so because they don't have a recourse to formally lodge a case in court, or take it up with an Internal Complaints Committee within a workplace. This could be for several reasons. For instance, lack of legal resources to pursue a sexual harassment case in court, or lack of faith in an organisation's internal committee, which can often be far from a neutral forum to decide on sexual harassment complaints.
Therefore, when one allows civil defamation action by the accused for allegations made on social media, it risks bringing the women into public limelight, which they may have wanted to avoid in the first place.
While one could argue that Facebook or any other social media platform is as public as it gets, I believe that a social media user retains control over the visibility of their posts by making them viewable only to friends, or "friends of friends", or adding exceptions to restrict who on their friends' list can view the posts. In this sense, those who can view a Facebook user's posts have the "consent" to read the post, unlike where the case is reported by the mainstream media without permission.
Most importantly, defamation suits by rape-accused should be discouraged on the grounds that such suits can have a chilling effect on the women. In India, the court should consider such cases in the nature of a Strategic Litigation gainst Public Participation (SLAPP) suit. SLAPP is an established concept in the United States that refers to suits filed to curb free speech in issues of public interest. SLAPP suits are intended to drain the target's financial resources by compelling them to incur hefty fees in litigation expenses. Indian law does not expressly refer to SLAPP suits, but cases where rape-accused have filed defamation suits against the complainants can be considered good examples of SLAPP suits.
Victims should not be discouraged from making statements on social media as sometimes, public censure of sexual harassment by mutual friends and acquaintances can be a more effective deterrent of misconduct than in-camera proceedings in court, or behind-closed-doors workings of an Internal Complaints Committee. Talking about one's experience with sexual harassment within a smaller group on social media can compel the accused to come forward and acknowledge the incident either through a public apology, or by presenting his side of the story. In this sense, social media is more effective in equalising the power balance between an accused and a sexual assault complainant than any court or organisational justice system.
The author is a researcher at the National Law University in Delhi. The views expressed are personal and do not necessarily reflect those of the institute.
Explainers
Experts say even a small change can have an impact on Circadian rhythm – the body's internal 24-hour body clock which regulates cycles of alertness and sleepiness, Meanwhile, studies show an increase in heart attacks and car accidents following the switch to daylight saving time
Explainers
Experts say SVB's failure is likely to affect Indian start-ups in the short term when it comes to funding and making payroll. A major impact of the 'contagion' on Indian banks or the banking system is unlikely
Explainers
Iwao Hakamada was in 1966 accused of robbing and murdering his employer and his wife and children. The 87-year-old, who spent nearly 50 years on death row, was released from prison in 2014 after a court ruled investigators could have planted evidence. Now, the high court has ordered a new trial