#MeToo in India: YouGov survey shows over 50% of people aged 30 and above are now careful in dealing with opposite sex
The issue of women's safety in the workplace has come to the fore following the outpouring of complaints against sexual harassment as part of the MeToo campaign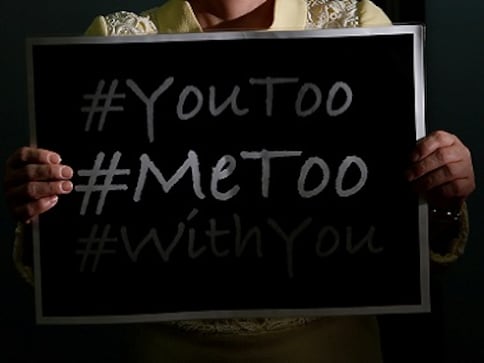 The issue of women's safety in the workplace has come to the fore following the outpouring of complaints against sexual harassment as part of the MeToo campaign. Women from across various professions have taken to social media to name and shame their abusers and it appears there's many more names yet to surface.
YouGov India conducted a pan-India survey of men and women — interviewing over 1,000 respondents — from urban centres asking them a series of questions spanning the areas of sexual harassment and the #MeToo movement. The exercise was conducted between 16 and 22 October and employed a 21-question-long survey. Firstpost will serialise the findings as a five-part series of infographics.
The second set of five infographics depicts how respondents of different ages perceive sexual harassment and their own experiences. Respondents were divided into three categories: '18- to 29-year-olds', '30- to 39-year-olds' and '40 years and older'. According to the findings of the age-wise survey, over half the respondents aged 30 and above admitted to having become more careful about how they interact with members of the opposite sex since the start of the movement. In contrast, less than four of every 10 respondents aged 29 or younger said they had done so.
In terms of the MeToo movement, a quarter of those aged 40 and above view it as a passing fad and over half of that same demographic feels the whole thing has been blown wildly out of proportion. Meanwhile, nearly a quarter of respondents aged 30 to 39 fear that something they said or did in the past may be used against them as part of MeToo.
Entertainment
The actress added, "It is all a learning experience as it is not easy to stay in an industry for 18-19 years. I feel blessed."
Entertainment
Time's Up — the now-embattled anti-harassment organization founded with fanfare during the early days of the #MeToo reckoning against sexual misconduct — is ceasing operations, at least in its current form