#MeToo in India: Turning allegations against MJ Akbar, Vinod Dua into Left-vs-Right battle must be stopped
Twitter India is now a veritable warzone. Thank #MeToo for it, of course. We are not just talking about women who are taking to the keyboard.
Twitter India is now a veritable warzone. Thank #MeToo for it, of course. We are not just talking about women who are taking to the keyboard with revelations on how they survived or fell victim to sexual harassment. We're also talking about angry fulminations of a million others — men and women — about how patriarchy has devastated society and why it's not in tune with modern civilisation.
The Times of London reported that between 15 and 17 October, 77 percent of all #MeToo tweets in the world came from India.
This was over three days when #MeToo anger peaked in India. Global media intelligence firm Meltwater says that over the past month, India has been most vocal in the global #MeToo movement, with 25 percent of the chatter originating from the country, followed closely by the US, China and Canada.
Twelve years after American activist Tarana Burke coined the phrase "Me Too" and a year after it transformed into #MeToo that turned Hollywood and American politics upside down, India is right in the front of the campaign to expose and challenge sexual abusers.
But it's not the hashtag alone that's the weapon of choice in India. A large number of Twitterati are throwing sickles, hammers and trishuls, not at sexual predators but at each other. Even a random, cursory look at the fusillade of tweets tells us that quite apart from aggrieved women exposing their sexual tormentors, a major war is being fought by the Left and the Right to make points and settle scores.
The 8 October tweet of journalist Priya Ramani, exposing former Union minister MJ Akbar as a sex offender, sparked a Left-versus-Right digital free-for-all.
Ramani, on her part, made no attempt to politicise her exposé, but many who supported her turned it into a tirade against Prime Minister Narendra Modi, even taking needless potshots at his Beti Bachao, Beti Padhao scheme. On their part, Modi's supporters went on an online rampage, interpreting Ramani's tweet as a slur on him and accusing at least some of the #MeToo campaigners of being politically motivated.
The fact that many female journalists at the forefront of the campaign are known to be biased against Modi did nothing to soothe Rightist tempers.
Akbar himself took the process of politicisation and vilification of #MeToo to an ignominious level by claiming, both in a statement he made and in the defamation case he filed against Ramani, that his women accusers had hatched a diabolical conspiracy in an election year to tar his lily-white image of a chivalrous gentleman.
Then, the naming of left-leaning journalist Vinod Dua by filmmaker Nishtha Jain on 14 October came in handy as a weapon for the Rightists to fire at their Left enemies.
Again, Jain herself didn't paint her revelation with any ideological colour. She said in an interview: "It was not easy for me to call him out…I was aware that this could be used by the Right wing, who would love something like this...The hypocrisy needs to be called out, and it needs to be said that all men — irrespective of their ideology — can do this…Being from the Left does not give you an extra allowance."
MeToo turns YouToo
In the process, MeToo became a YouToo of sorts with Twitterati on either side of the ideological divide pointing fingers at each other like children crying over a broken toy and forgetting the very fundamental reason why the whole campaign had begun in the first place. Even some journalists took part in this online Left-Right face-off, stooping to the sordid depths of political trolls.
It goes without saying that Akbar should have lost no time in voluntarily resigning once a few women journalists nailed him. He didn't, even after their number crossed a dozen and 20 others came out to stand by them. Modi showed Akbar the door a week after Ramani's tweet and 24 hours after the minister returned from a foreign tour, but the Left-leaning, Congress-supporting critics made it look as if the prime minister had taken a whole year to do it.
Meanwhile, Modi's supporters continue to make covert and clumsy efforts to defend Akbar, while singling out for their vicious attack those named in the campaign who are — or thought to be — critical of BJP. On their part, the champagne and Cadillac communists, who form a sizable lynch mob on Twitter, go on targeting Modi as if he had owned The Telegraph and Sunday and permitted Akbar to indulge in sexual depredations.
The least that the digital ninjas of both the red and saffron varieties can do now is to shut up, sit back and watch #MeToo, which is far too serious and significant for them to turn it into an ideological ding-dong battle.
The right-wingers must not forget that any attempt on their part to hijack the real agenda of this campaign will do more harm than good to Modi, whose vote bank consists of conservative people who have no tolerance for deviant sexual behaviour. Some of them make no secret of their distaste for the campaign which challenges their hidden belief in male supremacy.
The hotheads of the Left must know that the communist dogmas they fight for from the comfort of their drawing rooms or from the crevices of cyberspace don't belong to this century, and that the only "revolution" they can ever see is that of the ceiling fan above their heads.
Those who are in the know of things tell me that the chances of Akbar withdrawing his defamation suit or the lawyer of Priya Ramani moving the Delhi High Court to quash it are not entirely ruled out at this point of time. But if the case goes on, the media must not allow itself to be deflected by the ensuing courtroom drama to the extent that it overlooks the very raison d'être of #MeToo which has more to it than an ex-editor who is now also an ex-minister.
And nobody should lose sight of what Tarana Burke, the original inventor of #MeToo, said almost exactly a year ago:
It's beyond a hashtag. It's the start of a larger conversation and a movement for radical community healing. Join us. #metoo

— Tarana (@TaranaBurke) October 15, 2017
Author tweets @sprasadindia
India
Kalyani Singh – daughter of the Acting Chief Justice of Himachal Pradesh High Court Justice Sabina – was arrested after the CBI said it found evidence suggesting she and national-level shooter Sukhmanpreet Sidhu were in a romantic relationship that turned sour
World
To his supporters, the 50-year-old is a secrecy-busting journalist who exposed US military wrongdoing in Iraq and Afghanistan. But US prosecutors claim Assange put lives at risk when he helped intelligence agent Chelsea Manning steal diplomatic cables and military files which Wikileaks later publish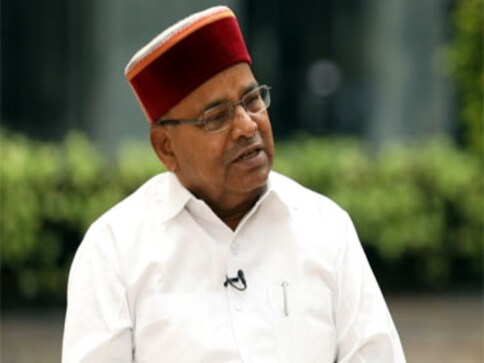 Politics
From governors to tribal leaders and even a former Lok Sabha speaker, the BJP has a glut of candidates to choose from and much to ponder while making its choice