#MeToo Conversations: Divya Kandukuri, Nidhi Goyal discuss the need for inclusivity and how to ensure it
In this #MeToo Conversation, the panelists discuss what are the issues marginalised women face and how they must occupy a more equal place in the movement
As the #MeToo movement continues to dominate conversations on social media and in the workplace, one of the narratives that has emerged is that of marginalised women in India. Notably, last year, the list of sexual harassers in academia was created by a Dalit lawyer, Raya Sarkar — a fact that many say is being forgotten or ignored.
In this #MeTooConversation, Divya Kandukuri, Nidhi Goyal, Ngurang Reena and Christina Thomas Dhanaraj discuss the need for inclusivity in the movement. Kandukuri, freelance journalist and founder of the BlueDawn Mental Health Care Group, opened the discussion with a question: Why did Raya Sarkar's list not gain the same amount of prominence as the current wave of the movement?
Dhanaraj, consultant at @DalitWomenFight and advisor at Smashboard, spoke about how Dalit women should not be badgered to explain details of the harassment or abuse they have experienced. She also spoke about how the media is irresponsible in reporting crimes perpetrated against marginalised women, especially when it comes to documenting these crimes through photographs and video. "We have to have marginalised women at the centre of the movement," she said.
Reena, poet-activist and research scholar at JNU, spoke about how tribal women are discouraged from reporting because their communities ask them to be silent or compromise.
Goyal, founder-director of Rising Flame and a disability and gender rights activist, spoke about how very often care-givers themselves can be harassers. She said that many times, survivors don't report harassment because it could lead to further alienation in their personal or professional spaces. She said that networks of support are needed for women, which are accessible to all.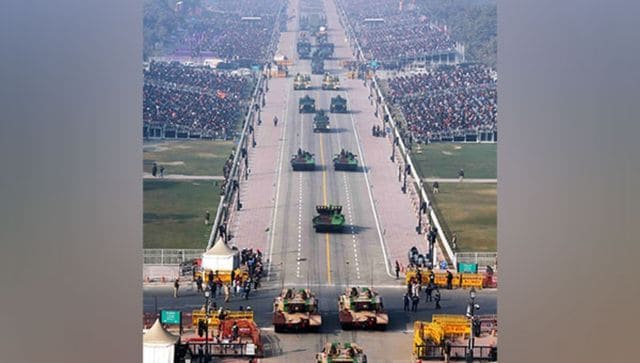 India
The Republic Day parade highlighted India's military prowess & cultural diversity, depicting the country's growing indigenous capabilities, Nari Shakti and emergence of a 'New India
India
SEBI found diversion of funds amounting to Rs 3,535 crore from seven subsidiaries of Coffee Day Enterprises Ltd (CDEL) to Mysore Amalgamated Coffee Estates Ltd, an entity related to promoters of CDEL
Entertainment
Time's Up — the now-embattled anti-harassment organization founded with fanfare during the early days of the #MeToo reckoning against sexual misconduct — is ceasing operations, at least in its current form