#MeToo: Beyond naming harassers, women must file FIR; taking legal recourse may not be as scary as it seems
Having named their harassers, women must take #Metoo campaign in India to the next level and break the culture of inaction, so that #MeToo does not become as misbegotten as its perpetrators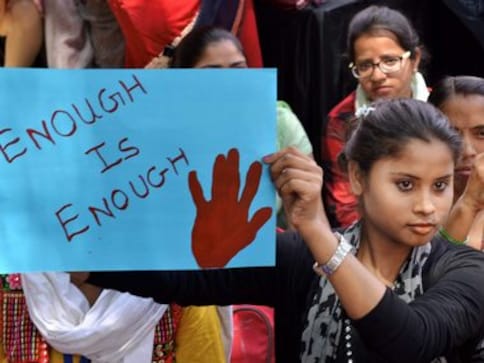 As the #MeToo movement gathers momentum in India, the big question is: what next?
Women who've been sexually harassed are unable to move beyond social media testimonials because there are no systems in place to assist them. Perpetrators are relying on this lack of due process, along with paucity of evidence, short public memory, gaslighting and defamation cases to shirk responsibility and bide their time.
Where there's no change or accountability, we know we are at a tipping point in the movement. Will we let #MeTooIndia become yesterday's news, or will we take affirmative action? Will we let the perpetrators walk free, or will they have to exact a price? Will we let the accused bide the time, or do the time? At this juncture, in the West, women had the fallback of law, institutions and procedures. But most women in India are afraid to take action beyond allegations because legal recourse appears intimidating, expensive and futile.
But what if it's not?
In 2017, author Rashmi Bansal spoke out against unwarranted advances made by serial entrepreneur Mahesh Murthy. As he denied all allegations, of course, Bansal walked the talk and took the legal route against her harasser. Surprisingly, and unlike her expectations (or anyone else's), the due process — from the cops to the lawyers to the courts — was neither problematic nor time-consuming nor frightening nor demeaning.
In fact, it was straightforward. Here's the step-by-step process that Bansal followed:
I. Filed a written complaint against Murthy with NCW (National Commission for Women).
II. NCW forwarded complaint to the local police station, which had jurisdiction over the case.
III. Bansal then visited the police station to file a first information report (FIR).
Of this Bansal says, "The entire process of filing an FIR took about 1.5-2 hours. My experience was that the police were sensitive and helpful. A lady constable was also present. I did not feel awkward. They let me speak without interruption. They gave my complaint due respect and importance. My lawyer Vandana Shah was also present."
IV. Bansal then visited the magistrates' court in Dadar (Mumbai) on a day of her convenience.
"There was a waiting time of about 45 minutes. Then a lady magistrate recorded my statement (which was the same as what I narrated in the FIR). Everything was done fast and efficiently," she says.
V. Mahesh Murthy's lawyers tried to quash the FIR in the Bombay High Court but were not successful.
VI. The charge sheet was then filed.
Doesn't sound so scary now, does it?
Bansal sums it up best when she says, "The support of the NCW and my lawyer (Shah) gave me the confidence to take legal action. I advise all women who've faced any sexual harassment to file an FIR. I know family and friends advise you not to get into 'court kachahari ka chakkar'. And they mean well. But I want to assure you that the system can be navigated. There are laws to protect women and we need to use those laws to get convictions and send out a strong message."
The laws are in place. The only question that remains is that of implementing them.
According to Shah, Bansal's lawyer, "Women who are employed in an organisation, let's say the women journalists who have been harassed at the workplace, can seek legal recourse by the measures provided in the Sexual Harassment of Women at Workplace (Prevention, Prohibition, and Redressal) Act 2013, which basically recommends lodging a complaint with the Internal Complaints Committee, which must conduct an inquiry into the complaint. Based on the inquiry report, a course of action is then decided, be it determining the compensation to be paid to the aggrieved woman or terminating the employment of the male employee against whom the veracity of the complaint has been proven."
"Women can also choose to follow a path outside the realm of the workplace and file a criminal complaint against the sexual predator under various provisions of the IPC (Indian Penal Code), such as Section 354 and 509," she sadds.
In case of a criminal complaint, you have to lodge an FIR at the police station. "Usually, in such matters, the police are very cooperative and helpful," says Shah.
"They try and maintain the anonymity of the complainant. While filing the FIR, keeping in mind the sensitivity of the issue, usually there is a lady constable also present."
Once an FIR has been lodged, the police prepare the charge sheet and the procedure in the court commences.
"Throughout the process the police are usually helpful," Shah says.
"Women's organisations like the NCW also provide support. It is helpful to have a lawyer who can guide you through the legal process," she informs.
There's more heartening news. It doesn't matter if you speak up years later, like Vinta Nanda did about Alok Nath, or Tanushree Dutta did about Nana Patekar. No one, not even the law of the land, has the right to ask why a woman chose to remain silent for so long. It's irrelevant.
"Please note the fact that an incident happened many years ago does not make your complaint less valid," says Bansal. "Do not feel hesitant or guilty about why you did not do it earlier."
Rekha Sharma, Chairperson of NCW, which has assisted Bansal right from the beginning, adds, "Women who come out and speak and complain, even if it is after many years, are courageous. They know this fight is going to be tough, but still they take the challenge. NCW is always with them if they want to take it forward with the police."
Another concern women have is that of maintaining their anonymity. "By law, if and when news of the FIR is published your name cannot be revealed. If you wish to remain anonymous it will be so," says Bansal.
Shah sums it up aptly when she says, "Sexual harassment does not mean the end of the world, but like I tell the women who I represent, if we don't take legal action against the perpetrators they will multiply like amoeba. After all, perpetrators are like amoeba — gutless and a mass of squeamish jelly!"
Of course, legal recourse is not the only solution. It is part of a larger solution. It is important for survivors to avail therapy and counselling so they don't spend years internalising such incidents, alone, racked with feelings of shame or guilt.
Systemic failures have to be rectified by educating men so that they also become aware of their actions and show empathy and respect while dealing with the women in their life. Companies have to create safe workspaces, gender sensitisation practices and grievance redressal systems. A corrective course for freelancers and the unorganised sector has to be established.
We have come a long way forward in the last few weeks by breaking our culture of silence, by listening instead of judging, by shaming the perpetrator instead of the survivor. Now that we are here, we must take it to the next level and also break our culture of inaction, so that #MeToo does not become as misbegotten as its perpetrators and real change takes place.
***
Network 18, of which Firstpost is a part, has received complaints of sexual harassment as well. The complaints which are within the purview of the workplace have been forwarded to our PoSH committee for appropriate action.
also read
Explainers
Some Texas schools have received flak for using beloved cartoon Winnie-the-Pooh to teach children ways to stay safe in case of a school shooting. Parents and teachers have expressed concerns over the 'Stay Safe' book released ahead of the first anniversary of the Uvalde massacre
World
Ravidassia, a small religious community, is working hard to make California the first state in the United States to outlaw caste discrimination. The members of this group are followers of Ravidas – an Indian guru – who preached caste and class equality
World
Uganda has signed the Anti-Homosexuality Bill into law, which is perhaps the strictest anti-LGBTQ legislation in the world. However, the African nation is not alone. In Iran, Saudi Arabia same-sex activity attracts a death sentence. In Malaysia, such behaviour sees 20 years in jail and a whipping