#MeToo and MJ Akbar: Journalism failed its young women, we can't expect politics to own up and wash our guilt
Akbar had a free pass and it was a failing not just of the senior editors in the papers that Akbar owned or edited, but of the entire profession. We all knew of the stories around Akbar but never ventured to blow the lid, satisfying ourselves with the juicy gossip.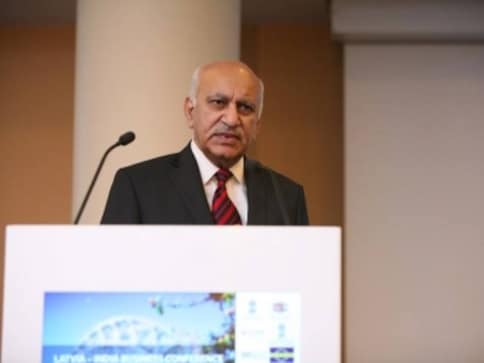 It takes immense courage for women to talk publicly about being violated. So questions like "why now" and "why not then" are pointless and insensitive.
#MeToo will have a salutary effect on males in working spaces and for that reason we should fill more wind in its sails.
That said, the anger and disappointment at MJ Akbar's decision to brazen it out are misplaced. We were wrong to hope that he would go, voluntarily or otherwise. Here is why:
Winston Churchill had once said: "In war you can only be killed once, but in politics, many times." Obviously, Churchill was talking about a time, if ever there was such a time, when morals and ethics were integral to politics. Today, MJ Akbar survives because he is in politics.
For nearly three decades, Akbar's experiments with journalism were the toast of the industry. He is a gifted writer with a profound understanding of history, society and politics. He became a journalism icon after he launched 'The Telegraph' from Calcutta. It evoked nationwide attention for its brilliant content and outstanding production quality.
In 1989, he contested the Lok Sabha election on a Congress ticket. A year later, at the height of Ramjanmabhoomi movement, Akbar was at Lucknow's Meera Bai state guest house as part of a delegation of MPs that conducted a stock-taking tour of the disputed site in Ayodhya.
After returning from the spot where he faced resistance from Sangh Parivar activists, Akbar coined a phrase that would resonate: "Today, we saw the face of fascism and it was not a pretty picture." The expectation was he would be as successful in politics as in journalism. But he had a rather indifferent career and soon made a comeback to journalism but then he ceased to be a journalist because he was now wearing his political affiliations on his sleeve.
He continued to write the column "Byline" in various newspapers. Like always, it was a treat to read him or hear him speak and admire his erudition. But it was now impossible to believe what he wrote because he now wrote to suit his politics. His journalism was an extension of his politics. His writings, though brilliant, could not be taken to mirror of his core beliefs or personality.
To talk about Akbar in terms of his writings and politics is to paint an incomplete picture of the man. All through his journalism years he was equally well-known, public secret as they say, for his open philandering in every newsroom he has headed. Every journalist in every newsroom, including us, prefaces a discussion on Akbar and #MeToo with a "but he was always like that…"
Ironically, it was Akbar who started the trend of pitchforking women into leadership roles in newsrooms, though his motives may have had more to do with exploitation than gender equality. Many of his deputies were talented, feisty women capable of standing up for their rights. Luckily for Akbar, the #MeToo movement which has now created an ecosystem that encourages and empowers women to talk openly about sexual predators, came two decades too late. If this ecosystem had existed then, Akbar would not have gotten as far as the courts (to sue for criminal defamation); he would have been toast for the Internal Complaints Committees, felled by the statutory guidelines that govern sexual harassment at workplace.
And, again luckily for him, if he were a journalist today he would have had to go even if he were the owner-editor. It would not, then, have mattered that the revelations pertained to events decades old. The fact that some senior, serving journalists have lost their jobs in the last ten days is proof of that.
We also have the case of Tarun Tejpal, another celebrated editor, who was accused by a woman colleague of sexual assault in an elevator. He was arrested, spent months in jail and has been undergoing a criminal trial since 2013. Whether he is convicted or not is a matter for the nitty gritty of the law (which is so loaded against woman complainants), but he has had to pay his just desserts: he lost his job as editor and the magazine he founded. So, it's not like editors/journalists have not paid for their sexual transgressions.
There is another example, this time from politics, of speedy justice in a case of sexual misdemeanour. In 1989, about three decades before #MeToo, Zia Ur Rehman Ansari was environment minister in the Rajiv Gandhi government. He allegedly misbehaved with Mukti Dutta, an environmental activist. Dutta registered a complaint immediately. Ansari lost his job instantly.
Tarun Tejpal committed an infraction as a journalist and paid for it as a journalist. Decades ago, Ansari committed an infraction as a politician and paid for it as a politician. The problem with seeking Akbar's sacking was that we were asking for the scalp of a politician for his alleged sins as a journalist, that too decades ago. Since none of the #MeToo accusations concerned Akbar's role as a politician, we were wishing politics to clear the Augean stables of journalism so that the moment passes quickly without shining light on us.
Journalists and editors must first come to terms with the bald fact that the profession failed the young women, 35 by last count, who Akbar allegedly preyed on. A profession that used to feast on salacious sex scandals of politicians and stars in the eighties and nineties—and moralise all the way along—lost its voice and will to deal with the known abusive behaviour of one of its stalwarts.
Then there is this additional issue. Though we have heard from about 15 women on how they were exploited by Akbar (and another 20 have signed a petition expressing support to Priya Ramani in the case Akbar has filed against her), we are still to hear from the then senior colleagues of Akbar—men and women—who should have thrown a protective shield around the freshers in their team, knowing as they did about Akbar's and his predatory ways from their own personal experiences or of people whom they worked with.
The circle of responsibility engulfs the rest of us also. We are yet to hear of one senior person — either a colleague or a professional peer — who took Akbar on and took him to the cleaners. Akbar had a free pass and it was a failing not just of the senior editors in the papers that Akbar owned or edited, but of the entire profession. We all knew of the stories around Akbar but never ventured to blow the lid, satisfying ourselves with the juicy gossip. Without meaning to, we became indirect enablers for Akbar, complicit in his horrors.
That is perhaps why we have been so relieved to see that Akbar is today somebody else's burden. The force with which we have lent our voice to the sack-Akbar outcry is a crude and opportunistic attempt to hide our collective complicity in giving him a free run. Social media has the right to moralise on Akbar, traditional media never earned that right.
To hide this shameful shortcoming, we are now happy to fob off our responsibility to politicians and paint them as the villains who have no moral compass. If Akbar is sacked, we could claim credit for it, wash off our guilt and move on the the next scandal in a few days. If he digs his heels in as he has, we could outrage some more to save ourselves from turning the light within.
It's good that Akbar has chosen to take Priya Ramani to court for criminal defamation. The outcome of the case is immaterial, nobody cares if Akbar wins or loses. He has done us a good turn by initiating the due process of law. When he faces accusations, revelations and witness statements of 35 of his erstwhile woman colleagues, the process itself will be the punishment for him. Legally, too, it is unlikely the court can ignore what the testimony of so many woman can suggest: a predatory pattern.
The profession of journalism cannot now do an honest job of reparation without facing up to the fact that it has abysmally failed to take care of its young woman professionals. The Editors Guild of India is an industry body that looks after the rights of journalists. It is also gifted with the special ability to not see the many wrongs of journalists. Here is an opportunity to right one humongous wrong. How about a simple #SorryGirls #WeFailedYou from the Guild to begin with?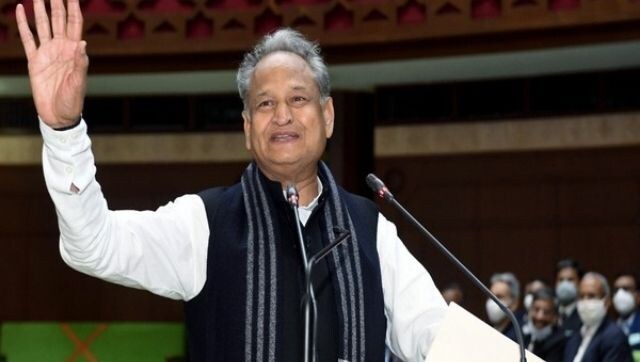 India
The Rajasthan chief minister met Sonia Gandhi at her 10, Janpath residence and is expected to fly to Mumbai later in the day. He is expected to reach Kochi on Thursday and make a last-ditch effort to convince Rahul Gandhi to take over the reins of the party
India
Vallabh said the comments made around the containers, clothes etc., only show the annoyance at the success of the yatra
India
According to sources close to Venugopal, he has been asked by Sonia Gandhi to come over to Delhi for a meeting that is "strictly part of organisational matters"