Merchants of death? How Delhi's mohalla clinics battle against 40,000 'jholachap' doctors
The only hope Delhi has against quacks, as the doctors suggest, is the dissemination of healthcare information from the Mohalla Clinics in the slums.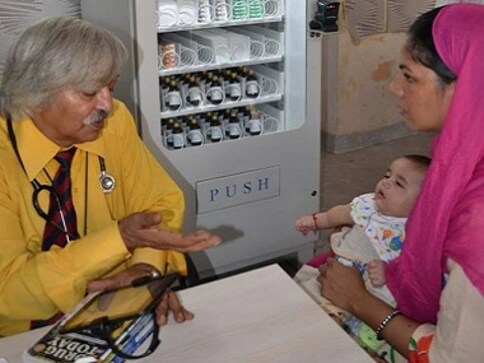 New Delhi: As a doctor working in a Mohalla Clinic in an urban city like Delhi, Alka Choudhary could not just sit tight when she came to know of a pregnant woman who was being treated medically by a quack in her vicinity. She persuaded and warned the expecting woman about the perils of being ill-treated by a professionally unqualified person and convinced her to visit the nearest government health facility.
It is a daily battle waged by doctors in the Mohalla Clinics opened by the Delhi government in the poverty stricken areas of the city – to educate uninformed patients about the dangers of being treated by quacks, or jholachap doctors as they are more commonly known. Even as the Delhi government plans to expand the network of such clinics, from 102 in numbers to 1,000, these fake doctors continue to risk the lives and health of the commoner in the
"As a health practitioner I am not empowered by any law of the land to initiate action against quacks or jholachap doctors. But counselling patients not to attend their clinics is something that we have made part of our daily routine. Number of patients visiting such clinics have drastically fallen as a result of it, but some still continue to visit them," said Choudhary, doctor in-charge of a Mohalla Clinic at the Peera Garhi slum in Delhi.
The Mohalla Clinics in Peera Garhi and Patparganj see up to 400 patients every day, but that has not been enough to put the quacks operating in those areas out of business. It is seen as a strange phenomenon in Delhi by medical professionals, where many patients from poverty stricken areas pay up to Rs 30-40 per visit to a quack, in spite of the fact that they are entitled to free diagnostic tests, medicines and doctor's advice at the mohalla clinics.
Looking for a quick fix and the 'tika'
"People in these areas are mostly daily wage earners. They have to join work the very next day when they fall ill. Quacks play into their necessity," Choudhary said.
It is suspected that the quacks use steroid injections on patients to give them a sense of fast relief.
"We exactly do not know what medicines they use on patients. But many patients say that people suffering from fever are often pushed injections which give them a sense of relief. It is suspected that those are steroid injections, which could have a dangerous impact on the patient's health and life," she said.
city.
Additionally, as Basit Nazar, who is a doctor and works in another mohalla clinic points out, the steroid injections could flare up some dormant infections and could also lead to the patient's death. Prolonged use of steroids could lead to weakness in bones and could also damage the kidney. But many of the patients, who are treated with steroid injections by these quacks, are completely unaware of the consequences.
Pawan, a vegetable seller suffering from fever since the last two days, says that he has been successfully treated by a jholachap doctor. Though he has not recovered completely, he is able enough to continue his work as the 'doctor' had treated him with a 'tika' – the Hindi word slum dwellers use for an injection.
His complaint against the mohalla clinics is that they are not good enough for fast relief, since they don't use the 'tika'. Hence, looking for a quick fix, he decided against proper medical care. Pawan further adds that the treatment in a clinic of a jholachap doctor is convenient for him as medication there starts as soon as he steps in, and that he does not have to wait for any results of diagnostic tests.
Girish Tyagi, registrar of the Delhi Medical Council – a body that had served hundreds of closure notices to such illegal clinics recently, says that the quacks are infamous for providing patients with wrong and often fatal treatment. They continue to treat patients even without knowing what the root disease is, only treating for the symptoms.
Quacks play upon the slum dwellers' yearning for fast relief, especially when the slums in Delhi are struck with viral fever, malaria, dengue and chikungunya in the rainy season.
Lopsided distribution of health facilities
Gudiya, a mother of four children, nowadays visits the mohalla clinic for the medical care her family needs instead of the jholachap doctor's clinic she used to visit earlier. But she says that the people living in the Peera Garhi locality are left with no option other than visiting the jholachap doctors at night time, since there is not a single doctor available in the Peeragarhi locality after work hours.
"We sometimes see saviours in these death merchants. For they are the only ones whom we can rest our hopes on in case a medical emergency arises at night," said Kalpana, another resident of the locality.
The same Delhi, that boasts of its world class health facilities, is highly ineffective in increasing the outreach of health care as most of the infrastructure is located in posh localities of the city, leaving vast poverty stricken areas like Peera Garhi unattended by any healthcare professional.
The Delhi Medical Council uploaded a list of 40,000 registered medical practitioners working in Delhi to its website in 2009. Interestingly, in the same year, the Association of Medical Consultants came up with a study that stated that there are an equal number of quacks in the city.
The proliferation of mohalla clinics in slums has definitely made a difference, by striking a balance in the number of health facilities between slums and posh localities of the city. But due to lack of awareness, many slum dwellers still continue to visit these quacks.
The only hope for now, as the doctors suggest, is the dissemination of healthcare information from the mohalla clinics in the slums.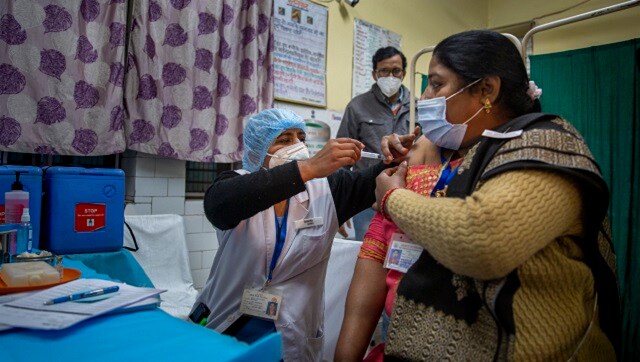 India
The govt directed hospitals to increase beds reserved for COVID-19 patients as the city recorded over 3,500 new cases
India
Delhi health minister Satyendar Jain said the AAP government is alert on the pandemic situation and keeping a "close watch" on it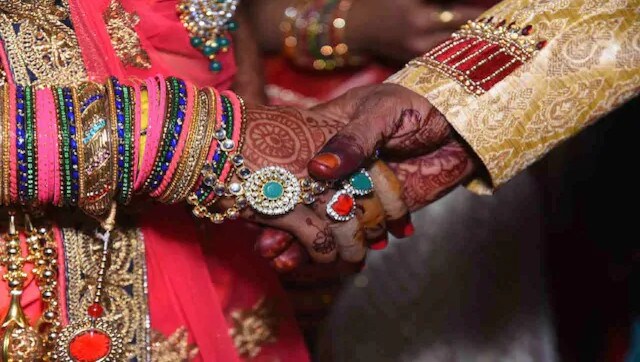 India
According to the new SOPs, the government will provide accommodation in its ''safe house'' to those couples whose relationship is being opposed by their families or the local community or khaps