Memories of the Mumbai terrorist attacks 10 years on: 'We tried to protect every guest,' Hemant Oberoi, four others recall ordeal
As India marks the 10th anniversary Monday of the Mumbai attacks that killed 166 people, five survivors recall their ordeal and reflect on how it has impacted their lives.
As India marks the 10th anniversary Monday of the Mumbai attacks that killed 166 people, five survivors recall their ordeal and reflect on how it has impacted their lives.
'I gave birth in silence' 
Viju Chavan went into labour at the Cama and Albless Hospital on the night of 26 November, 2008, as two armed gunmen stalked the building's corridors.
As eight other attackers laid siege to India's commercial capital outside, Chavan quietly gave birth to a girl, Tejaswini, who was immediately nicknamed "Goli", which means "bullet" in Hindi.
"We heard the sound of bullets. We were very scared and my four-year-old son was shivering with fear. My husband and I thought we wouldn't make it home alive," recalls Chavan, 38."
"We couldn't make any noise so I delivered silently in pain. The nurses took care of us very well. They used beds to shield patients from getting hit by any stray bullets."
"Every time I look at 'Goli' I think of 26/11. She was born amidst so much tragedy. On her birthday we cut a cake and remember all the families that suffered."
'I got married with shrapnel in my brain'
Nirmala Ponnudurai was on her way to get married when two attackers unleashed a barrage of bullets and hand grenades at Mumbai's main railway station, killing 52 people.
"It feels like it happened yesterday, it is that fresh in my memory," says Ponnudurai.
"It sounded like firecrackers. I felt a tremendous heat come into my body and blood all over my face. There was so much smoke and chaos."
"A kind man put me and an elderly person on a wooden handcart and pulled us to hospital. I had pieces of shrapnel in my head, including one in my brain."
"I wanted my wedding to go ahead so I flew to Chennai, got married on 30 November with shrapnel in my brain and was operated on afterwards. My face was paralysed for about six months."
"Today I am much stronger and more independent. I live for right now. I don't give the anniversaries much importance because if I do, then I'm giving importance to the terrorists."
'TV news reported me dead'
Sourav Mishra was enjoying a beer with friends at Leopold Cafe when two gunmen lobbed grenades inside and opened fire, killing 10 people, including some foreigners.
"The atmosphere in the restaurant was very happy and positive. Then suddenly there was a blast and people started screaming and howling," says the 39-year-old.
"I could hear the "ta-ta-ta" of a machine gun and realised I'd been hit. People dived under tables but for some reason I stood up and stumbled out onto the street." "In the taxi to the hospital I thought I was going to die and started thinking about life and whether I'd been a good person," he said.
"The bullet touched but didn't puncture my lung and I was operated on to remove it immediately. In the hospital there were dead bodies everywhere. I appeared on a deaths list and many TV channels reported that I had died. My parents got a shock when a journalist came to interview them."
"I used to get angry around the anniversary because it brought back traumatic memories, but you can't keep brooding about the experience. You have to move on and heal yourself. I was one of the lucky ones."
'We tried to protect every guest'
Hemant Oberoi was head chef at the five-star Taj Palace Hotel where militants set off explosions, took hostages and shot dead more than 30 guests during a three-day siege.
Staff, including Oberoi, helped save dozens of lives by leading guests to safety. "It had been a normal night with lots of functions on when the gunmen suddenly barged in," recalls the 64-year-old. "We tried to protect every guest as if they were in our own home. We knew the routes better than anybody else so we tried to bring them into one area.
"We then blocked it so we could take guests out. We were evacuating until the gunmen forced their way into the area." "It was good enough that we were able to rescue most of the guests but some of my brave colleagues were shot and killed when the gunmen barged into kitchens," he said.
"Going from one funeral to another was such a difficult time. After 10 years when the flashbacks come we still remember them and their sacrifices."
'My father died fighting the terrorists'
Divya Salaskar was 21 when her policeman father Vijay Salaskar, a seasoned crime fighter, was shot dead while chasing the militants.
He was posthumously awarded India's highest military award for acts of bravery in peacetime. "He wasn't just my father, he was my best friend and my mentor. I would share everything with him," says Salaskar.
"Initially I couldn't digest that he was no longer around; I was angry with the world but slowly, slowly I've been growing over the past 10 years. "He died fighting terrorists. I live the loss of him not being with me every day, but at the same time I think that if someone has to pass over this is one of the best ways to go, because you'll always be remembered forever."
"I am extremely proud of my father and I miss him terribly."
Photos
20 members of terrorist group Islamic State are being tried for launching six distinct attacks -- four suicide bombings and shootings at four locations in and around the city that left at least 130 people dead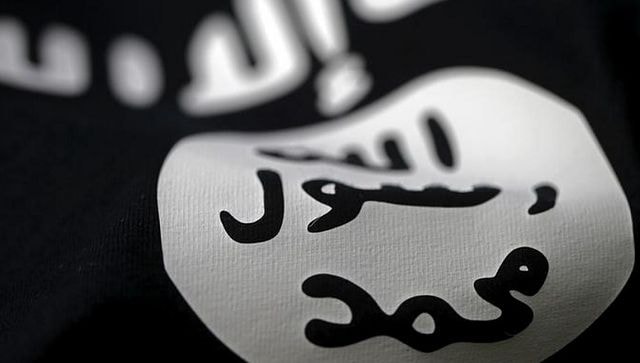 World
While the COVID-19 pandemic may have had a temporary chilling effect on radicalism, there are concerns that in the post-pandemic era, terrorism will become a bigger problem globally.
World
New Zealand prime minister Jacinda Ardern said the man, a Sri Lankan national, had managed to carry out his "hateful" assault even though he was on a terror watchlist.