Mehbooba Mufti urges revival of Lahore Declaration 'for peace' between India, Pakistan
Chief Minister of Jammu and Kashmir, Mehbooba Mufti said on Saturday that trade with Pakistan should not be stopped and reviving the 'Lahore Declaration'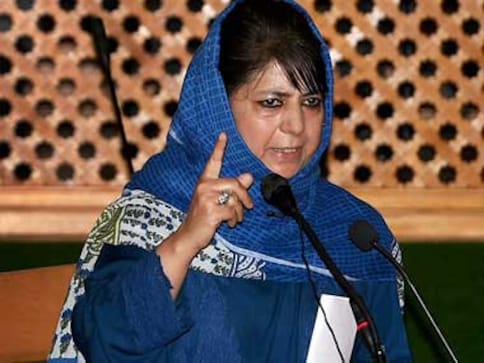 Srinagar: Chief Minister of Jammu and Kashmir, Mehbooba Mufti said on Saturday that trade with Pakistan should not be stopped and reviving the "Lahore Declaration" engineered by former prime minister Atal Bihari Vajpayee was the way forward for peace between the two countries.
The chief minister said trade with Pakistan needs to be strengthened and not stopped to bridge distances between the two neighbouring countries.
She said peace between the two countries as envisaged in the Lahore declaration during the prime ministership of Atal Bihari Vajpayee was still the best way forward to move in India-Pakistan relationship.
On the 18th foundation day of her party — the Peoples Democratic Party (PDP) — Mufti said Kashmir was the crown of India and the country was incomplete without it.
She said legislators from Pakistani side of Kashmir should be allowed to come here and interact with the lawmakers on the Indian side to know each other's viewpoint.
Mehbooba Mufti said it was the time to take steps to save the people in Kashmir and not to compound the problems already faced by them.
Party vice-president and parliament member Muzaffar Hussain Beigh said 50 percent of state's area which was presently under Pakistan administration has virtually passed into China's control.
"The position now is that even if Pakistan wants to talk to India it cannot do so without China's permission", Beigh said.
India
The encounter broke out between security forces and terrorists at the Brar area of Bandipora
India
On Independence Day in 2020, Prime Minister Narendra Modi had said elections would be held in Jammu and Kashmir after the delimitation process in the Union Territory was over
India
When Deepak Chand, another Kashmiri pandit, was killed in October last year, there was a threat perception and Bhat thought that something may happen to him as well, said a Kashmiri Pandit employee