Mehbooba meets PM Modi: No solution for Kashmir yet, but CM blames Pakistan again
As violence in Kashmir entered 50th day, Chief Minister Mehbooba Mufti met with Prime Minister Narendra Modi in New Delhi on Saturday at his 7 Race Course Road residence to apprise him of the security situation in the Valley.
As violence in Kashmir entered its 50th day, Chief Minister Mehbooba Mufti met Prime Minister Narendra Modi in New Delhi on Saturday, at his 7 Race Course Road residence to apprise him of the security situation in the Valley.
According to reports, the Centre took a tough stand with Mehbooba and told her to take control of the law and order situation which is spiralling out of control. The Union government, according to reports, also told the People's Democratic party (PDP) chief that it is a state situation and the state government has to keep it in check. "Mobiles and loudspeakers are being misused to incite violence," Modi told Mufti, according to CNN-News 18.
This is the first time that the two leaders have met since the crisis in Kashmir began more than a month ago, with the killing of Hizbul commander Burhan Wani on 8 July. Nearly 70 people have been killed in clashes with security forces.
Mehbooba, however, asserted that the Centre is equally concerned about the ongoing crisis in Kashmir. Speaking to reporters outside 7 RCR, the chief minister said, "Prime Minister Narendra Modi, like all of us, is very concerned with the situation in Jammu and Kashmir. The Prime Minister wants this bloodshed to end so that the state comes out of the present turmoil," she told reporters after an hour-long meeting with Modi.
Slamming Pakistan for constantly attempting to derail peace measures between the two countries, she said,
"Pakistan is not a stakeholder in Kashmir. They have no rights. Pakistan has been openly trying to provoke and fuel tensions in the Valley. Mujhe khushi hai ki Modi ji ne na sirf pehle apni oath ceremony mein Nawaz Sharif sahab ko bulaya, balki khud Lahore chale gaye. Par badkismati ke sath uske baad Pathankot hua (I was very happy when PM Modi invited Nawaz Sharif during his swearing-in ceremony in 2014, and also went to Lahore. But unfortunately, right after that came the Pathankot massacre). Sadly, Pakistan has repeatedly wasted chances to talk and resolve issues. Pichle dinon Kashmir mein haalaat kharab hue, aur Pakistan khulke haalaat ko theek karne ke bajaaye, koshish kar rahe the provocation ho (In the last few days when situation in Kashmir worsened, Pakistan, instead of resolving or helping to resolve the issue, was trying to provoke the youth from across the border)."
But Mehbooba did not mention any security measures that will be taken by the state or the central governments to quell the violence and unrest in Kashmir, instead harped on about how Pakistan has been trying to thwart peace talks with India.
Modi ji took an initiative, our HM took an initiative, they went to Pakistan, but now its upto Pakistan to respond: J&K CM

— ANI (@ANI_news) August 27, 2016
When asked but whether they found a solution to the ongoing issue and when will the curfew end in the Valley, Mehbooba said, "Curfew is to save lives. What else can we do? Pakistan is provoking Kashmiri youth and it bothers me that children are being used for this purpose."
As a mother it bothers me that pple tell children, go stone a police station, that will solve issue: Mehbooba Mufti pic.twitter.com/H8DJngCFbN

— ANI (@ANI_news) August 27, 2016
Separatists should also come forward and help in saving lives of the innocent youth: J&K Mehbooba Mufti pic.twitter.com/sauL6fluYj

— ANI (@ANI_news) August 27, 2016
Our children are being misled to become human shields: #MehboobaMufti on #Kashmir after meeting @narendramodi

— Firstpost (@firstpost) August 27, 2016
If #Pakistan has any humanity left, it shouldn't incite violence in #Kashmir : #MehboobaMufti after meeting #NarendraModi

— Firstpost (@firstpost) August 27, 2016
Mehbooba also called for talks between interlocutors and all stakeholders on the Kashmir issue to carry forward former Prime Minister Atal Bihari Vajpayee's policy of a dialogue internally as well as with Pakistan. "Please appoint a group of individuals on whom people of Kashmir have trust, that whatever they are saying will reach to people at the helm of affairs in Delhi," she said.
Mufti also urged the separatists to end violence in the valley. "Separatists should come forward and help Jamuu and Kashmir government in saving innocent lives," she said.
Observing that the basis of the PDP-BJP alliance was on the foundations of Vajpayee's Kashmir policy and to carry forward from where it had stopped, she recalled the words of her father and former Chief Minster Mufti Mohammed Sayeed who had said that if Kashmir can be resolved, it can only be by the Prime Minister who enjoys two-thirds majority. "If things don't happen during his tenure, it won't happen ever. I believe that Modi ji, who took a bold step of going there, today again says we need to talk to our own people, because people are dying," she said.
"Unlike the UPA regime, I am sure that the Prime Minister will not forget to find a lasting solution to the Kashmir issue," she said.
She also advised Islamabad to take a leaf out if its former President Pervez Musharraf's Kashmir policy who had opined that the UN resolution on Kashmir had no space in the present world.
"Similarly, I will ask Pakistan if they have some concern for the people of Kashmir they should stop supporting the people who are instigating the youth in the Valley," she said.
Concluding the press conference, an emotional Mehbooba urged the press to help her to restore peace in the Valley. "Meri madad kijiye (help me). It has just been a couple of months since I assumed the CM's office and all this has started. Help me govern well," she said.
Her meeting with the Prime Minister, after Union Home Minister Rajnath Singh's visit to Srinagar, is being seen as the Centre's outreach to the state and an attempt to deescalate the tension in Kashmir.
The meeting comes close on the heels of a clear message from the Centre to the chief minister to control the growing unrest in the state.
According to official sources, Mehbooba was conveyed in no uncertain terms that there was a need for putting an end to the cycle of violence, which has claimed 67 lives so far. The CM has been under fire for failing to control the violence as the Centre has made it clear that law and order is a state subject.
Earlier this week, Modi had a meeting with a delegation of Opposition parties from the state led by former chief minister Omar Abdullah.
After that meeting, for the first time, Modi had expressed his "deep concern and pain" over the situation in the Valley and asked all political parties to work together to find a "permanent and lasting" solution to problems in the state. He had also made an appeal for restoration of normalcy in the Valley and emphasised that there has to be a dialogue.
In his statement, the Prime Minister had appreciated the "constructive suggestions" made by the Opposition delegation during the talks and reiterated his government's commitment to the welfare of people.
Mehbooba had strongly defended security forces action yesterday during a press conference and had said "People came on streets, we imposed curfew. Did the children go to army camps to buy toffees (candy)? Was the 15-year-old boy, who attacked the police station at Damhal Hanjipora (in south Kashmir), going there to get milk..."
She had said "Today 95 percent who have been killed are youngsters belonging to poor families. They were killed in retaliation for attacking security camps... The situations of 2010 and present cannot be compared."
She claimed that 95 percent of people want to resolve the Kashmir issue through political means and dialogue but five per cent people were resorting to agitation.
This was the first meeting the Chief Minister had with the Prime minister after the violence broke out in the valley on July 8.
With inputs from PTI
Find latest and upcoming tech gadgets online on Tech2 Gadgets. Get technology news, gadgets reviews & ratings. Popular gadgets including laptop, tablet and mobile specifications, features, prices, comparison.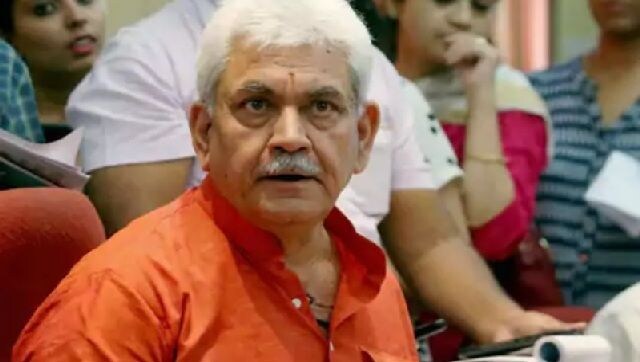 India
Sinha was a minister in Prime Minister Narendra Modi's government between 2014 and 2019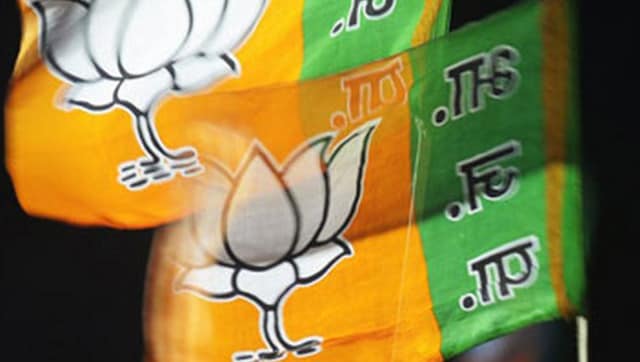 Politics
BJP leaders and workers have been provided security and 'hostel-type' accommodation has been suggested for members in each district
India
Sinha succeeds former IAS officer Girish Chandra Murmu, who resigned on Wednesday night and was appointed Comptroller and Auditor General (CAG) on Thursday