Meghalaya's NPP condemns attack on Christians in Madhya Pradesh's Satna district
Meghalaya's National People's Party (NPP) on Friday condemned the 'vicious attacks' on Christians in Madhya Pradesh's Satna district
Shillong: Meghalaya's National People's Party (NPP) on Friday condemned the "vicious attacks" on Catholic priests and seminarians in Madhya Pradesh's Satna district.
In a statement issued in Shillong, NPP President Conrad K Sangma appealed to prime minister Narendra Modi to act swiftly and boldly to safeguard the fundamental religious rights of worshippers of all faiths, to ensure security in the face of violence and to guarantee justice for all people.
Sangma, a Catholic himself, said he had also taken up the matter with union home minister Rajnath Singh and minister of state for home, Kiren Riiju and sought their intervention to take it up with the Madhya Pradesh government and arrest those persons involved in the attack.
"Any form of violence in the name of religion needs to be stopped immediately through a collective and strong political will by the government, both at (the) central and state levels," he said.
A mob linked to a right-wing Hindu group attacked a carol group and also set a priest's car ablaze on Thursday night. Instead of taking action against the attackers, police detained the Christian singers, a priest told IANS in the Madhya Pradesh town.
India
Meanwhile, a slew of BJP leaders including JP Nadda, Rajnath Singh and Smriti Irani praised the prime minister's announcements and said the decisions showed the government's committment to the public
India
The resounding success of the Aspirational Districts Programme is a testament to the efforts of the national, state and district level administrations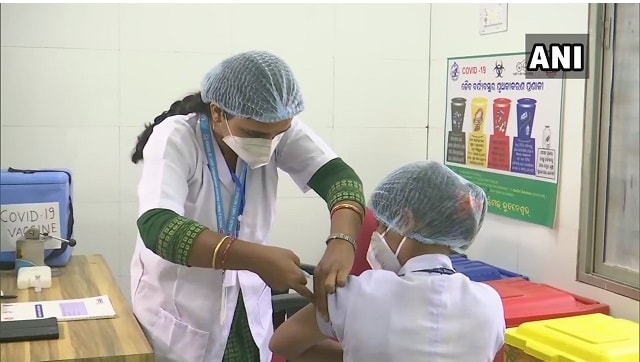 India
With the WHO approving the emergency use of Sinopharm and Sinovac, China's use of vaccine diplomacy for geopolitical ends has been facilitated