Meghalaya's murky links with Panama Papers: Politico-corporate nexus makes money laundering common in hill state
'Follow the money' is an old adage in journalism. Across the North East, and particularly in Meghalaya, that would be slightly modified to 'Follow the Marwari money'
The Panama Papers leak in 2016 contained some curious entries. Most of the 700-odd Indian names — entertainment celebrities and businessmen — were from the big metropolises or regions with industrial activity, places you'd expect to find people with unaccounted money that needed to be spirited abroad. However, even people from small states like Meghalaya found mentions. Influential tribal and non-tribal businessmen popped up in the leaked documents. And therein lies a tale about how business is closely intertwined with politics in this hill state.
Azure Enterprises Global Inc. and Eternal Enterprises Inc., two companies registered in the British Virgin Islands, are mentioned in the leaked papers as having shareholders based in Meghalaya. An investigation by the Shillong-based political activist group Thma U Rangli-Juki (TUR) revealed that the names of the tribal shareholders closely corresponded to Philip Pala, the younger brother of Shillong MP Vincent Pala and Lesly Shylla, who owns real estate and operates hotels. They are also directors in a host of local companies that are involved in food processing and cement manufacturing. The non-tribal names mentioned are Karan Jain, Reshmi Rohit Jain and Karishma Jain who are connected with the CMJ group of industries, operating out of Meghalaya and Assam. The CMJ group's activities involve trading, breweries and cement plants.
The Panama Papers leak refers to a massive leak of 11.5 million files from the world's fourth biggest offshore law firm Mossack Fonseca. The documents show how the global elite use secretive tax havens to hide ill-gotten and unaccounted for money. The files were leaked to a German newspaper which shared it with the International Consortium of Investigative Journalists and a large network of media partners in different countries, including in India.
'Follow the money' is an old adage in journalism. Across the North East, and particularly in Meghalaya, that would be slightly modified to 'Follow the Marwari money'. Most of the trading and business activities are in the hands of Marwaris and Sindhis. One name in particular, Rohit Jain, popped up in nearly all conversations. To understand why Meghalaya figures in the Panama Papers is to unravel the story of crony capitalism as it operates in the 'Scotland of the East'. It is the story of how business and politics are so closely intertwined as to be inseparable. And as the people of Meghalaya queue up to elect their next government, it is also a story of how big finance capital from outside the borders of Meghalaya operates with impunity and the blessings of the political class. Firstpost spoke to a number of people, including politicians, bureaucrats, businessmen activists and tax officials to piece together the story.
Before we get to this particular story, one must understand the constitutional protections accorded to Meghalaya and how its economy has evolved as a consequence. The sixth schedule prohibits the transfer and sale of land to non-indegenous, non-tribal "outsiders" who need trade licenses to do business in the state. Tribals are also exempt from paying Income Tax. The sixth schedule also established autonomous district councils for securing tribal rights.
Extractive industries like coal, limestone, ferro-alloys and businesses alcohol brewing form a large portion of the industrial base. A big chunk of investments in these industries are by "outsiders" like Marwaris and Sindhis. Since outsiders cannot own land, they nominate a local director or shareholder, or marry a local to get around the restrictions. Another way that business operates is that an indigenous tribal who owns land gives it out on contract to an outsider. Petrol pumps are an example of such a transaction. According to local sources, 99 percent of petrol pumps in the state are owned by locals and operated by outsiders. This kind of a "rentier" economy is a major feature of Meghalaya.
"No attempt was made to develop the mineral base which could have helped the locals. Take coal and limestone, they are extracted and transported without value addition," former home minister RG Lyngdoh told Firstpost.
The people who benefit from this arrangement are mostly outsiders and a small section of tribals. A former IAS officer estimated the amount of limestone mined every day at 18,000 tons. "Very little money is earned by the government from limestone mining or cement production," he said. There has been a ban on coal mining imposed by the national green tribunal since 2014.
A person like Rohit Jain has to be understood in this context. "Rohit Jain is a product of this exploitative and colonial system of governance, which exploits natural resources rapaciously and funds politics," a source, who has held important government positions told Firstpost.
In 1997, Meghalaya enacted its first industrial policy, with the aim of generating employment opportunities for locals. In order to attract investments, the state provided a transport subsidy of upto 90 percent and power subsidy of 30 percent. Other perks included a five-year tax holiday and sales tax exemption of up to nine years. Special economic zones were set up in several locations in the state, especially Byrnihat, near the border with Assam and capital from outside was invited to set up manufacturing units.
Rohit Jain, whose family has been in Meghalaya since the 60s, opened a cement and ferro alloys factory. But the real aim was to get the subsidies. "RJ basically played around with the transport and power subsidies," a source said requesting anonymity. The modus operandi was to get manufactured items from outside the state and pass it off as finished goods made in Meghalaya, and thus be eligible to claim the subsidies, according to the source.
The government also set up a single window agency for increasing the ease of doing business. According to multiple sources, Rohit Jain became a key figure because of his proximity to the powers that be. "The Marwari community chose Rohit Jain as their unofficial representative," a source told Firstpost. "He became the intermediary between the Marwaris and the government. In fact, anyone who wanted to do business in the state had to go through RJ," the source claimed.
Rohit Jain parleyed that influence and expanded into the alcohol business. CMJ Breweries is the flagship firm of Rohit Jain's alcohol business. It consists of distilleries, breweries, IMFL bottling plants and malt manufacturing units.
In fact, one source, with ties to the state's excise department, said that Jain was a "major influence of excise policy". The Meghalaya Excise (Amendment) Rules is the act that governs the taxation and trade of liquor manufactured in the state. This view was confirmed by a Sindhi contractor with business interests in the state. According to him, the products of CMJ breweries faced minimal tax. "The rate of excise charged on beer was Re 1," he said.
However, what is the link to the Panama Papers? Moreover, why would one want to launder money via Panama, when Meghalaya itself offers multiple ways to launder cash? It is important to stress at this point that it is not illegal to set up shell companies in order to do tax planning.
In 2016, Income Tax officials raided the offices and residences of many of the names mentioned in the leaked papers. In fact, the I-T offices in Assam and Meghalaya were the first in the country to take action in the Panama Papers case. CMJ Breweries was also visited by tax sleuths, although the details are still under wraps. A source in the I-T office in Shillong said that there was too much money made and too few avenues to launder it within Meghalaya. For instance, since indigenous tribals do not have to pay Income Tax, black money can be white-washed by passing it off as land rental income. Since the government does not have complete land records, it cannot verify the source of funds.
Another tax officer explained the modus operandi used to launder money: A number of shell companies are set up in tax havens across the world. Company A sells shares to Company B, which in turn sells the same shares to Company C at a premium. Although these transactions may seem legitimate, there may be a single entity behind all the transactions. The real owner remains obscure and a number of dummy directors and shareholders are put in place to confuse investigating agencies. Since the tax havens lie outside national jurisdictions, they are safe from the clutches of sovereign governments.
In 2004, the Reserve Bank of India introduced the Liberalised Remittance Scheme, where resident Indians were allowed to take $25,000 per year outside the country. However, they were not allowed to set up companies abroad. In 2013, the RBI allowed resident Indians to set up 100 percent subsidiaries or even invest in joint ventures abroad. Individuals who incorporated companies abroad before 2013 would have been technically in violation of RBI laws.
The date of incorporation of Azure Enterprises is listed as 4 January, 2010, while Eternal Enterprises was founded on 11 August, 2008.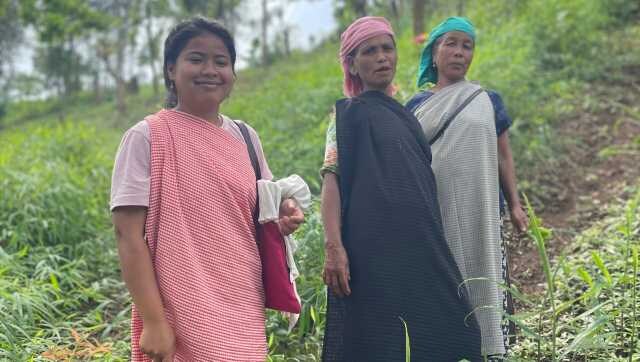 India
The legal implementation of Meghalayan traditional ethos is getting harder day by day
Politics
Malik was appointed the governor of Bihar on 30 September, 2017. He was then sent to Jammu and Kashmir in August 2018 and later to Meghalaya in 2020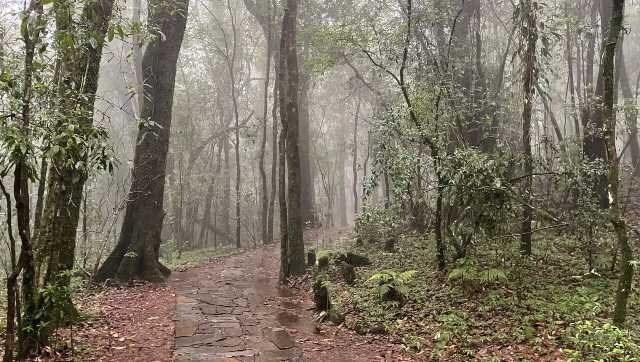 India
The local belief is that Mawphalang sacred grove still serves as a portal between worlds