Meghalaya activist Agnes Kharshiing critically injured after attack on her; involvement of coal mafia suspected
Kharshiing is a prominent activist in Meghalaya known for mainly leading the fight to safeguard environment and human rights.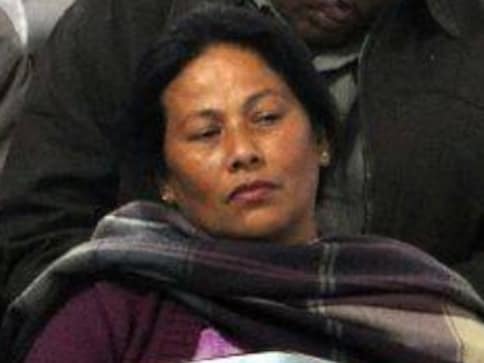 Meghalaya-based social activist and president of the Civil Society Women's Organisation (CSWO) Agnes Kharshiing sustained critical injuries on Tuesday after she was attacked in Kong Ong village by men suspected to have links with the coal mafia, according to media reports.
Kharshiing is a prominent activist in Meghalaya known for mainly leading the fight to safeguard the environment and human rights. NDTV reported that she received head injuries when unidentified people attacked her at a coal dumping area on the national highway in East Jaintia Hills.
Sources told Firstpost that Kharshiing was attacked when she was taking photos of coal dumping, which is in violation of an existing National Green Tribunal (NGT) order.
The incident took place a day after the police seized the coal-laden trucks at Mawiong Rim, following Kharshiing's complaint on the issue, The North East Today reported. The police were quoted as saying in the report that the activist and one of her colleagues were hit by a hard object during the attack. The attackers dragged them to the nearby forest area and left them there. The colleague, however, managed to get out of the forest to seek help.
Kharshiing was admitted to Ialong Civil Hospital but later rushed to North Eastern Indira Gandhi Regional Institute of Health and Medical Sciences hospital.
According to the driver of the vehicle in which Kharshiing travelled to reach the area, the attack took place at 1 pm. Few men reportedly forced him to get into another vehicle and took him to a different location. He was later released, after he pleaded that he was just the driver.
With inputs from Greeshma Rai
also read
India
An organisation for coal miners and owners has said families dependent on mining have been finding it difficult to get two square meals a day.
World
The UN report noted that the number of attacks on environmental defenders is only increasing; in 2017 alone, 197 environmental defenders were murdered.
News & Analysis
National Green Tribunal puts allegations on Volkswagen for using 'cheat device' in emission tests of its diesel vehicles.