Meerut gang-rape: Blow to modernizers, madarsas won't recruit Hindus
Lucknow: There are several loose ends and unanswered questions in the Meerut rape incident.
While the truth will remain open to interpretations of the investigation reports, the noise over the incident has served its communal-political purpose. The fallout of the incident is the UP Modernised Madarsa Association has announced that it won't appoint women from the Hindu community as teachers in madarsas.
This means old madarsas, which have been insisting on segregation of communities gain the upper hand now. It also could be a blow to the modernization of the Muslim educational institutions.
In the last ten years or so, madarsas had opened up to modern education, including English, science and computers and this signaled an eagerness among the community leaders to spread education among the underprivileged sections of Muslim society.
According to Athar Husain, Director of Centre for Objective Research and Development (CORD) who is himself a voluntary teacher at many madarsas, not many people seem to know that non-Muslims, especially Hindus, are also employed in madarsas.
"The working of madarsas has become more streamlined with regular appointments, teaching aids, computers and other equipments etc. This is a positive development and must be encouraged," he said.
However, he said if the Meerut incident was not thoroughly and independently investigated, it would lead to many madarsas going back to their old ways. This would only add to the already prevalent ghettoization of Muslims which the community needs to get over," he said. All madarsas, he agreed, should not be seen as places where things were wrong.
Syed Abbas Rizvi, a Shia community leader, agrees. "We are all for improvement of madarsas and an inquiry must be held into the allegations in the Meerut case. But this does not mean that all madarsas are wrong," he insisted.
However, state BJP spokesman Vijay Bahadur Pathak maintains that an inquiry must be ordered at least in the functioning of those madarsas on which various allegations had been leveled. "There is no need to view every law and order problem or incident of crime from a Hindu or Muslim point of view. We don't believe that things are wrong in all madarsas, but at the same time this should not be a reason to ignore the reported wrong-doings in some of them," he says.
Repeating his earlier observation that his party opposes any move to use incidents of crime to polarize the people, Pathak maintains that other parties were trying to deflect attention from purely crime or law and order issues by giving them a communal colour.
He also criticized the move by the madarsas association not to appoint any Hindu women as teachers in madarsas, saying that it was not correct to take such a decision along religious lines. But within the BJP, however, there seems to be a section, that includes the Gorakhpur MP Yogi Adityanath, which has been demanding inquiry into working of madarsas.
The number of madarsas has mushroomed across Uttar Pradesh in recent years, with there being an estimated 10,000 of them now all over the state. However, according to a government official, the number of those affiliated to the Uttar Pradesh Madrasa Talimi Board, under the Department of Minorities Welfare and Waqf, is around 6300. About 460 Arabi-Farsi madarsas are on the list of government subsidy.
The official said financial assistance is given for madarsas both by the Central and state governments. "The 2013-14 budget of the UP government had an allocation of Rs 777 crores for scholarships to Muslim students and Rs 200 crore for running and maintenance of madrasas," he added. Another Rs.315 crore had been earmarked for madrasas teaching Arabic.
Madarsas in Uttar Pradesh offer teaching to Muslim students in Urdu and Arabic, with the levels of studies being Fazil (equivalent to postgraduate), Kamil (graduate), Alim (class XII), Munshi and Maulvi (both equivalent to class X). The certificate of Munshi and Maulvi issued by the Uttar Pradesh Madrasa Talimi Board, is equivalent to those issued by the Central Board of Secondary Education. Interestingly, the academic calendar in madarsas is not as per fixed months, but ends just before Ramzan every year. The students pass out before Eid, after which they have a long holiday.
In 2013, the state's minority welfare department had discovered that there were more than 100 fake government-aided madrasas in the state. These institutions simply did not exist, yet on record there were buildings, teachers, furniture, computers and of course, students.
In the decade of the 1990s, the mushrooming of madarsas especially along the Nepal border in eastern UP including districts like Gorakhpur, Basti, Bahraich etc had caused serious concern to state and Central intelligence agencies and it was revealed in several inquiries that many of them were being used as shelter for anti-Indian elements who crossed over from Pakistan via Nepal.
News & Analysis
The Delhi lawyer claims that the 'accused' used Twitter to start a 'propaganda to spread hate amongst the citizens' and 'gave communal colours to the incident'.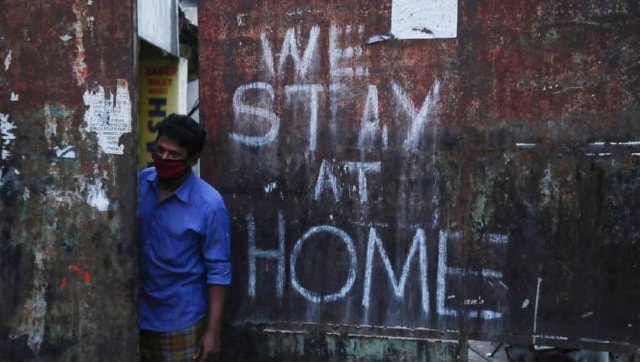 India
A maximum of five people are allowed at religious places, while 25 persons can attend wedding ceremonies or any function
India
After Nusrat Jahan's case, the government should take a lead and codify the law on subjects like live-in relationships