Meenakshi Lekhi calls those outraging over lynchings hypocrites, says don't forget 1984 anti-Sikh riots
Meenakshi Lekhi also asked during Zero Hour as to why there was no uproar on the killing of a Dalit in Rajasthan for marrying a Muslim girl
New Delhi: BJP MP Meenakshi Lekhi Tuesday dubbed those raising the issue of lynching as "hypocrites", saying they have forgotten the 1984 anti-Sikh riots and the alleged "lynching of karsevaks" in 2002.
She also asked during Zero Hour as to why there was no uproar on the killing of a Dalit in Rajasthan for marrying a Muslim girl.
Opposition members have voiced concern over the growing incidents of lynching with the government saying it will enact a law, if necessary, to curb such incidents.
A 28-year-old man was lynched on suspicion of cow smuggling in Rajasthan's Alwar district.
Prem Singh Chandumajra, spokesman of the Shiromani Akali Dal (SAD) said pictures of revolutionary Udham Singh and 18th century Sikh military commander Baba Banda Singh should be put up in Parliament complex.
"Baba Banda Singh was a sovereign ruler of India," he said.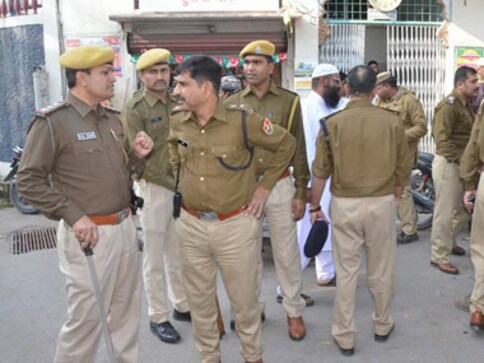 India
A local Meo leader, Sher Mohammed, called BJP MLA's remarks on Alwar lynching incident an unfair generalisation of the entire community
Politics
Punjab Chief Minister Amarinder Singh slammed Shiromani Akali Dal (SAD) chief Sukhbir Singh Badal for spreading "lies" about former prime minister Rajiv Gandhi on the 1984 anti-Sikh riots.
India
Punjab Chief Minister Captain Amarinder Singh on Thursday stressed that his government will not tolerate any attempt to create a rift between communities and will deal with an iron hand if anyone tries to disturb the state's secular fabric