Media coverage of rape cases: Here are the laws that news outlets are expected to comply with
The media is expected to comply with an array of laws and guidelines while reporting on rape cases. Here are the major ones.
In the course of debates on gender-based violence, one aspect that is often hotly discussed is the role of the media in reporting such crimes. While media reporting can play a part in ensuring justice in some cases, it can also at times put the victim or her family at risk, or end up further stigmatising her.
For this reason, the media is expected to comply with an array of laws and guidelines while reporting on rape cases. Some of them are as below:
Indian Penal Code
Section 228A of the IPC prohibits publishing the name of the victim/survivor in rape cases. This includes all categories of rape cases, including gang-rape, rape by a man with his wife during separation, rape by a public servant of a woman in his custody, etc.
In some circumstances, the law allows for disclosing the name of a rape victim. Names can be revealed in specific cases if the concerned police officers issue such a written order, or if the survivor states in writing that her identity can be revealed. An example of the latter was Suzette Jordan, who was raped in Kolkata after she went to a nightclub. While she had earlier been referred to in the media as the 'Park Street rape victim,' she later stated that she did not wish to remain anonymous. In an interview with Firstpost, she had said, "I need to fight as I am, not behind a mask, not behind a screen, not behind a blurred image."
In cases in which the victim is dead, her next of kin can allow her name to be revealed by making a written statement to that effect to a registered welfare organisation. After the 16 December 2012 Delhi gangrape, the victim was referred to in the media by a number of pseudonyms, some of them being 'Nirbhaya' and 'Amaanat.'  However, three years after the crime, the victim's mother stated that she wanted her to be identified by her name — Jyoti Singh.
POCSO Act
The Protection of Children from Sexual Offences Act, 2012 also includes provisions prohibiting the media from revealing the identity of child victims/survivors of sexual abuse. These provisions are not merely restricted to the name of the victim, but also extend to any other details which can end up revealing her identity.
Section 23(2) of the POCSO Act states:
"No reports in any media shall disclose, the identity of a child including his name, address, family details, school neighbourhood or any other particulars which may lead to disclosure of identity of the child."
Guidelines issued by media bodies
Section 6 (ii) of the Press Council of India's "Norms of Journalistic Conduct" deals with the requirement to withhold the name of rape survivors from media reports. The guideline says that in such cases, the names, photographs of the victims or other particulars leading to their identity shall not be published.
Similar guidelines were also framed by the News Broadcasting Standards Authority (NBSA) in the year 2013. The authority was then chaired by the former chief justice of India JS Verma, who had also chaired a committee to recommend changes to the law after December 2012 Delhi gangrape. The NBSA had said that news channels should ensure that no survivor is featured in a news report or programme without concealing her identity, as per a report in Outlook. The authority has further stated that news channels should particularly exercise sensitivity when revealing some details can have the effect of re-traumatising the survivor.
Business
The broadcast industry expects to get support of policy makers and regulators to address some problems that it faces such as piracy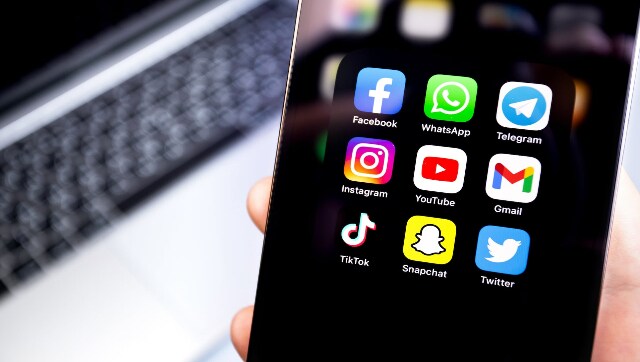 World
India topped Snapchat's Digital Well-Being Index, higher than Australia, France, Germany, UK, and the US. The higher score on the index indicates that social media users feel safer, engaged, and have a higher overall sense of accomplishing something.
Explainers
On Friday, Vox Media announced it would lay off seven per cent of its staff. Heavy hitters such as CNN, NBC, Washington Post, MSNBC, and Buzzfeed have all announced job cuts recently